The parents of a young woman shot dead in a mass shooting at an American cinema have been ordered to pay over $200,000 to the firms that sold the gunman his ammunition, after losing a court case against them.
Lonnie and Sandy Phillips sued the companies responsible for supplying the bullets, tear gas and body armour to James Holmes, also known as the "Batman killer", who murdered 12 people, including their daughter Jessica Ghawi, when he opened fire in a Colorado cinema during a midnight screening of the Dark Knight Rises.
Mr and Mrs Phillips have appealed for help to pay what they have called an "outrageous" $203,000 in legal costs.
One of the companies involved, Lucky Gunner, has said it will donate the recovered legal fees to various "gun rights" groups voted for by their customers, which include the National Rifle Association and Gun Owners of America.
Writing in The Huffington Post, Mr and Mrs Phillips have called Lucky Gunner's actions a "disgusting" use of "blood money" and said that the judge's decision was "unconstitutional".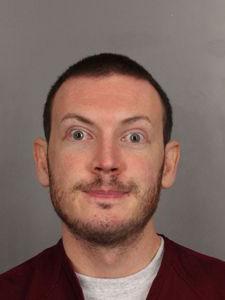 The Phillipses 24-year-old daughter was repeatedly shot by Holmes when he stormed the suburban cinema wearing a helmet, full body armour and a gas mask in July 2012.
Holmes tossed a tear gas canister into the room and opened fire with a semi-automatic rifle, pump-action shotgun and pistol.
Mr and Mrs Phillips said the six bullets that killed their daughter were part of "4,000 that Lucky Gunner sold to a mass murderer in one sale without even checking his driver's licence".
They added that the bullets "were designed by our military to inflict maximum damage on enemy combatants".
The Phillipses went ahead with legal action despite the fact that Colorado state law and federal law affords special protections to the gun industry, meaning the plaintiff can be ordered to pay all the defendant's costs under these protections.
The couple sought legislative charges rather than money and said they undertook legal action because they thought it was "important to take a stand".
They were backed by the Brady Centre, gun control advocacy group, who took on the case for free on the basis that the ammunitions websites "negligently supplied Holmes with the arsenal he used".
The Brady Centre argued that the case was different from previous cases because the weaponry was sold over the internet without the vendors being able to verify Holmes's state of mind.
"A crazed, homicidal killer should not be able to amass a military arsenal, without showing his face or answering a single question, with the simple click of a mouse," said Jonathan Lowy, director of the Brady Centre's Legal Action Project.
Judge Richard Matsch dismissed the case in March and ruled that Lucky Gunner and The Sportsman's Guide, another website which sold Holmes ammunition, were entitled to fees and costs.
In August, Holmes, 27, was convicted of first-degree murder and 140 counts of attempted first degree murder for the shooting, being handed life sentences for each fatality and the maximum 3,318 years in prison.
Reuse content