Walmart customers are voicing their concerns after the retailer discontinued the sales of Confederate flag merchandise.
The ban prompted quite the response on the retail giant's Facebook page with customers threatening to organise boycotts against the store.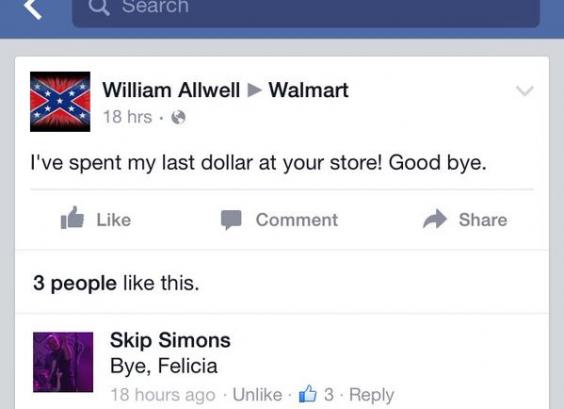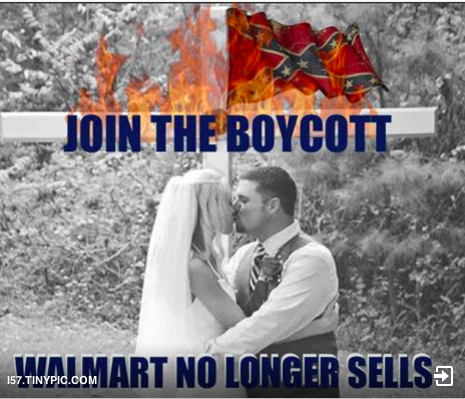 And they responded with shock that the store would still carry Che Guevara merchandise.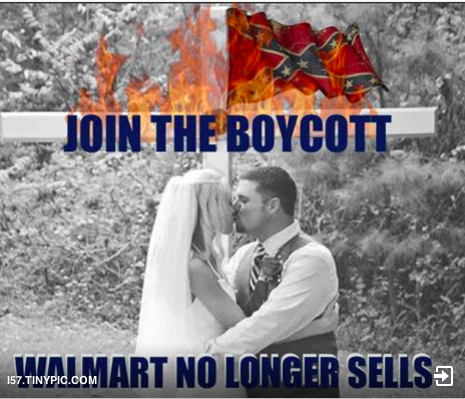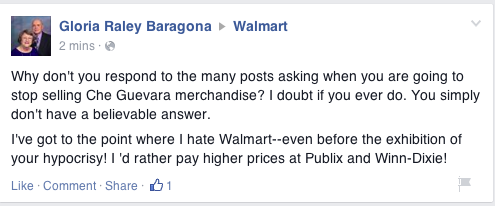 Others suggested that Malcolm X merchandise and Bibles be removed.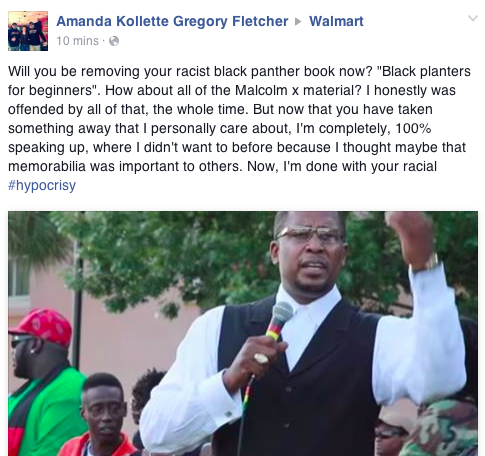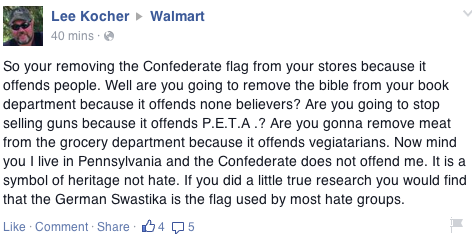 And some called the removal of rap music — despite Walmart only selling censored versions of albums.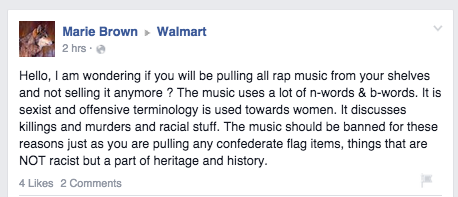 Reuse content