Beachgoers in the US have been warned off swimming in the sea because of high levels of faecal bacteria in the water.
Temperatures have been topping 30C in Galveston, Texas, for the past week and people have been flocking to its coastline.
But the Galveston County Health District issued warnings at 17 sites on Monday after finding high levels of enterococci bacteria, found in the digestive tract.
That number had fallen to three by Tuesday and the water on Galveston Island will continue to be tested daily.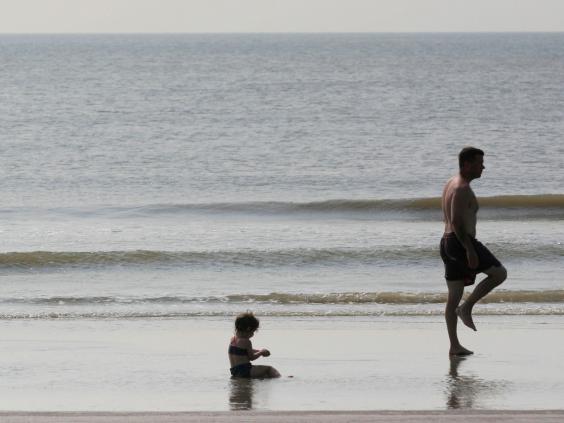 Swimming is not recommended in those areas but officials said most people would not suffer any ill effects.
In the worst cases, elderly people, anyone with open cuts or immune deficiencies could suffer vomiting and diarrhoea.
Ronnie Schultz, the local director of environmental health, told the Houston Chronicle that the warnings are inevitable after heavy rain from Tropical Storm Bill and as floodwater from Memorial Day in May pours into the sea.
It has been washing excrement from farm animals, pets, homes and sewers directly into Galveston Bay.
Reuse content