A fire in LA so hot that it reduced a multi-storey building to melted rubble may have been started by arsonists, US authorities said today.
Photographs emerging from Downtown Los Angeles show the building as a collapsed ruin after the blaze, which saw 250 firefighters battling the flames yesterday with many still on site dealing with smoldering debris.
The strength of the flames can be seen in images recording the devastation surrounding West Temple Street, an east-west motorway which travels through the centre of the busy city.
Shocked residents found road signs melted and windows cracked or destroyed from the heat of the flames – streets away from the epicentre of the blaze.
It is estimated that the incident – known locally as the Da Vinci fire – caused roughly $10 million, city fire captain Jaime Moore told the Los Angeles Times.
The swift eruption of the blaze has already led investigators to suspect arson.
"It's very rare for the entire building to be engulfed at once," Moore said. "There may have been foul play."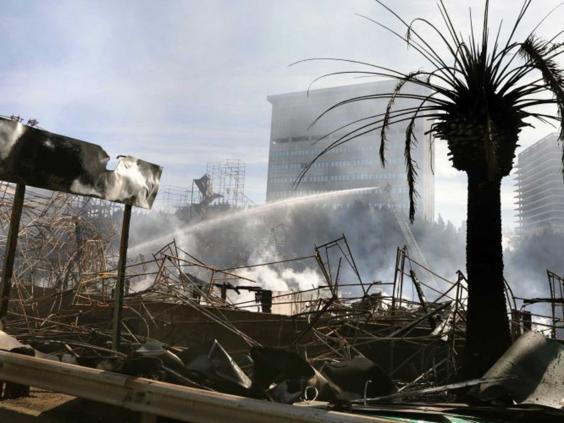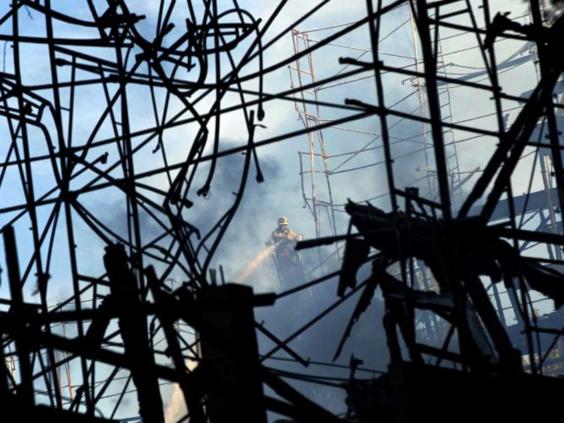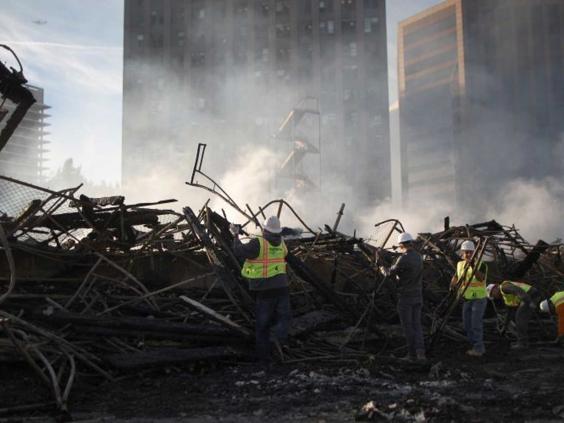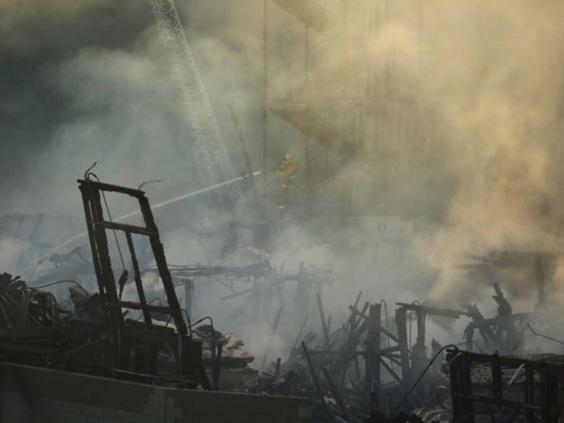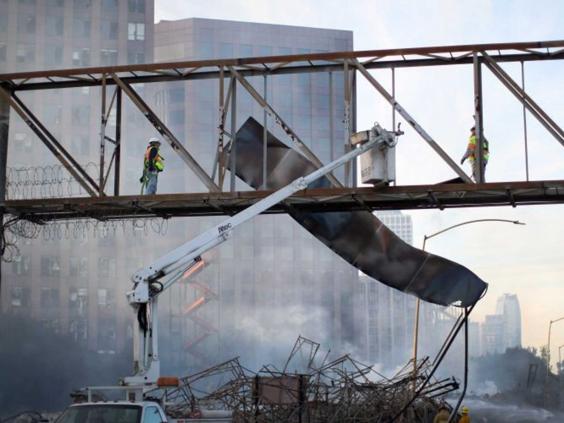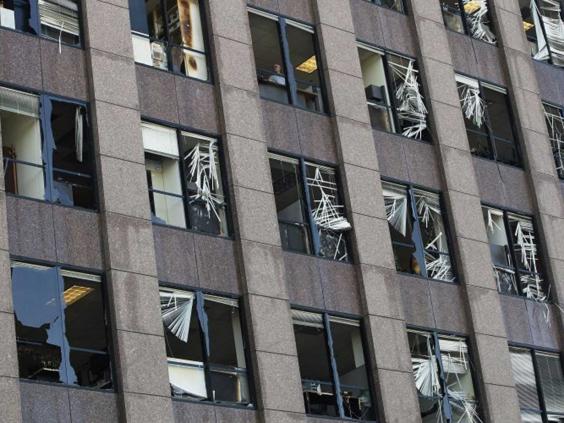 Flames engulf central Los Angeles
Additional reporting by Associated Press
Reuse content