Video has emerged showing the dramatic moment when a plane was forced to make an emergency landing on a road in Brazil.
The landing took place in the town of Santa Isabel, a metropolitan region in São Paulo.
A traffic control camera captured the footage of the twin-engine aircraft bouncing off the road, eventually skidding across the tarmac.
It has been reported three people were on board but no one sustained injuries.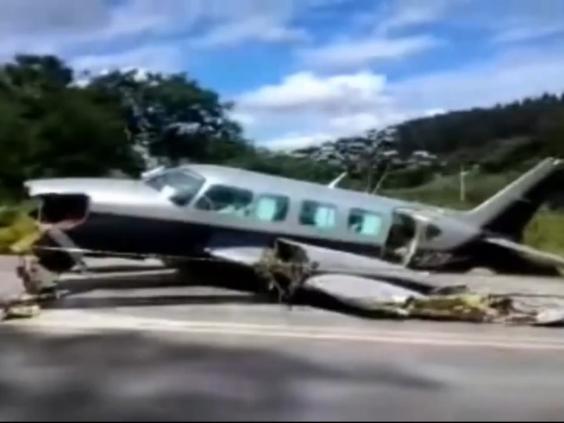 Investigators were sent to the site to discover why the aircraft was forced to make an emergency landing.
The owner of the plane, Joao Olyntho, has claimed that all necessary maintenance had been carried out.
Brazil's National Civil Aviation Agency has confirmed the aircraft's "airworthiness" was valid until January 2018.