Pope Francis has delivered a subtle jab at Cuba's communist system, when he told thousands of congregants at a Mass in Havana's Revolution Plaza that they should serve one another, and not an ideology.
Catholics and non-believers flocked to the Mass, which took place under the watchful eye of Che Guevara in the iconic square.
There were cheers as the first Latin American pope in history drove through the crowd, greeting the attendees and stopping to kiss children that were held up to them.
Most Cubans are nominally Catholic, but fewer than 10 per cent practice their faith, and Cuba is the least Catholic country in Latin America.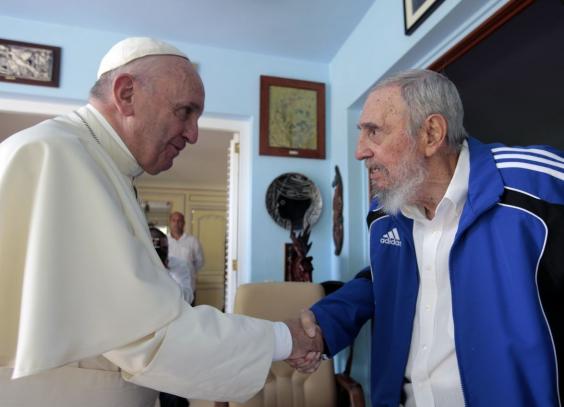 The crowd was reportedly not as big as it was during St John Paul II's visit to the island in 1998, but it still drew huge crowds.
In his homily, the Pope urged Cubans to care for one another out of a sense of service, not ideology. He encouraged them to refrain from judging each other by "looking to one side or the other to see what our neighbour is doing or not doing."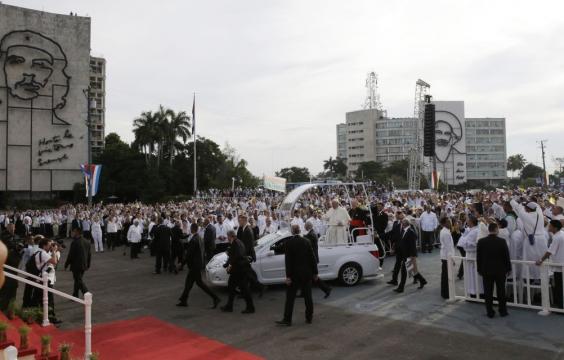 "Whoever wishes to be great must serve others, not be served by others," he said. "Service is never ideological, for we do not serve ideas, we serve people."
Speaking to the Associated Press, Maria Regla Gonzalez, a 57-year-old teacher, said she appreciated the Pope's message of of unity.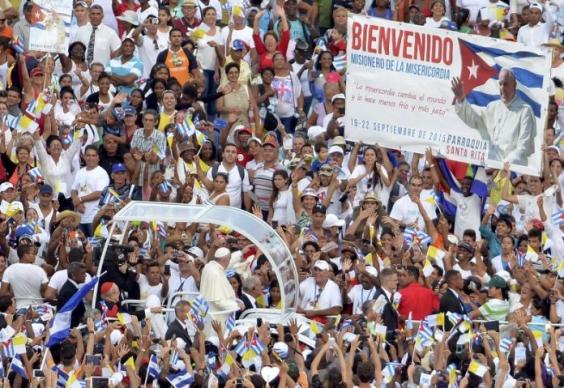 "This is a crucial moment, and the pope's support for us is very important," she said. "He made a call for unity, and that's what we want."
Following the Mass, the Pope met Fidel Castro, the former President of Cuba and a key player in the country's revolution.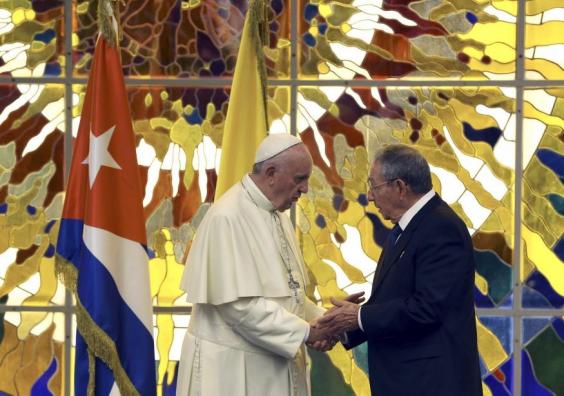 The Vatican described the meeting of the pair, which took place at Castro's residence, as informal and familial. They exchanged books, and talked about big issues facing humanity, such as the environment and global economic system.