President Barack Obama has announced his decision to represent the United States at the Sochi Winter Olympics with two openly gay athletes, in what is being considered as a clear message to Russia about its treatment of gay and lesbian citizens.
The tennis legend Billie Jean King will represent the US delegation for the opening ceremony, President Obama announced on Tuesday. For the first time since 2000, the US will also not send a president, former president, first lady or vice president to the games. France and Germany have also announced they too will not send their presidents to Sochi.
Ice hockey player and Olympic silver and bronze medalist Caitlin Cahow, 28, will represent the US for the closing ceremony. This year's delegation is led by former homeland security secretary Janet Napolitano, US ambassador to Russia Michael McFaul, figure skater Brian Boitano and presidential adviser Rob Nabors.
King, 70, is a 39-time Grand Slam title winner (singles, doubles and mixed), a recipient of the Presidential Medal of Freedom and one of the most prominent advocates of equality for women in sports and society over the past several decades.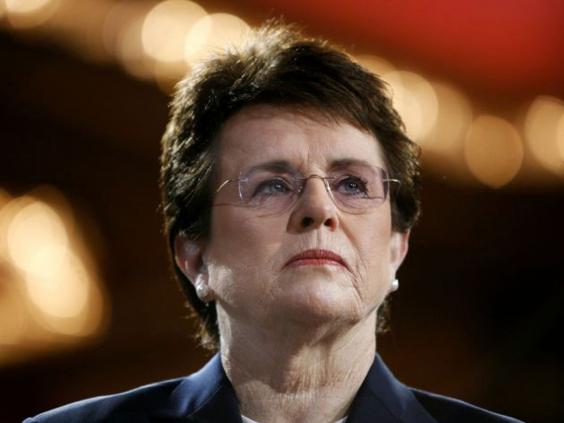 Russia has been fiercely criticised of late for passing a controversial national law in June banning "gay propaganda" seen to "promote" homosexuality to minors. Russian officials have said repeatedly that this law will be enforced at the Winter Olympics.
Russians engaging in such "propaganda" are liable to be fined up to £4,000, while foreigners can be arrested and deported. These laws led to world-wide calls for countries to boycott the Sochi games from some athletes, campaign groups and celebrities such as Lady Gaga.
Russian president Vladimir Putin spoke on Thursday of Russia's "defence of traditional values" and said Russia would defend against  "genderless and fruitless so-called tolerance" which he said allows "good and evil" to be equal.
Last week, White House press secretary Jay Carney said: "I can be very clear that our views on the issues that you mention with regard to Russia's civil rights record have been abundantly clear, and we've made it clear that we expect Russia to conduct the Olympics in a way that respects the rights of all participants."
In a statement on Tuesday, King said, "I am equally proud to stand with the members of the LGBT community in support of all athletes who will be competing in Sochi and I hope these Olympic Games will indeed be a watershed moment for the universal acceptance of all people."
The US Olympic Committee has not commented on the sexual orientation of members of the delegation, but the body has recently revised its non-discrimination policy to include sexual orientation.
Additional reporting by agencies
Reuse content