The allegations surrounding Prince Andrew and his purported sexual encounters with an American teenager have taken another twist following the publication of what is claimed to be the young woman's diary.
A US website has printed details of what it says are 24 hand-written pages belonging to a diary of Virginia Roberts, the American woman who has claimed in court documents that she was a" teenage sex slave" of New York financier, Jeffrey Epstein. Ms Roberts has claimed that when she was 17, Epstein forced her to have sex with various friends of his, including Prince Andrew.
Prince Andrew has repeatedly denied the allegations that have been levelled at him. Buckingham Palace said today it had no new comment on the alleged diary but drew attention to previous statements which had said: "It is emphatically denied that the Duke of York had any form of sexual contact or relationship with Virginia Roberts. The allegations made are false and without any foundation."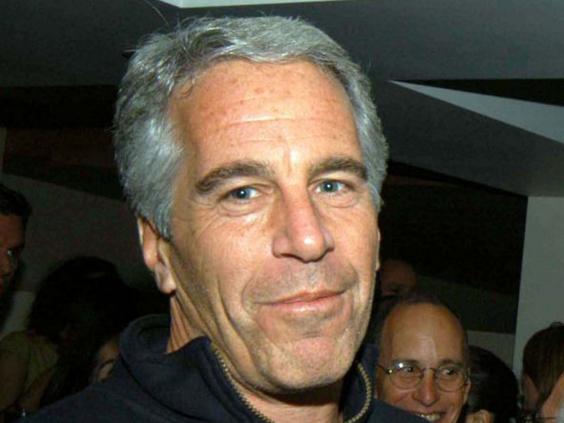 The latest details were printed on the website Radar Online, which claimed it had obtained the diary produced by Ms Roberts. There has been no independent confirmation of the diary's authenticity and Ms Roberts, who is now married with three children and lives in Colorado, has not commented about it. Some have speculated that Ms Roberts may be planning to write a book about her alleged encounter with the prince.
The pages produced by Radar contain intimate and explicit details of her alleged encounter with Prince Andrew, who is fifth in line to the throne.
The "diary"  says that Epstein, 61, a billionaire who in 2008 pleaded guilty to a single charge of soliciting prostitution and was handed a 18-month jail sentence, invited Ms Roberts to accompany him on a six-week trip in 2001. They flew to Paris, Spain, Morocco and then London, it is claimed.
It alleges the first time Ms Roberts met the prince was at the London home of another of Epstein's friends, and that they went to dinner and then to London's Tramp nightclub where they had cocktails. "He was the most incredibly hideous dancer I had ever seen," says the diary, which then continues to detail Ms Roberts' alleged sexual encounter with the prince later that evening.
The allegations against Prince Andrew were included in a law suit filed in Florida which claims Epstein passed Ms Roberts around rich and powerful friends as a "sex slave" while she was 17, legally a minor in Florida. The lawsuit claims that she was encouraged to recruit other similar girls to have sex with the banker and his friends.
Prince Andrew: Life in pictures
Prince Andrew: Life in pictures
1/15 Prince Andrew

Prince Andrew, Duke of York arrives at the Royal Albert Hall on 8 November 2014 in London

2/15 Prince Andrew

Prince Andrew, the Duke of York (L) speaks to Queen Elizabeth II on the Queens stand during Derby day at the Epsom Derby Festival, in Surrey on 1 June 2013

3/15 Prince Andrew

Prince Andrew with his daughters Princess Eugenie and Princess Beatrice on the Balcony at Buckingham Palace, 2013

4/15 Prince Andrew

Princess Beatrice (C) poses for photograph with her parents, Britain's Prince Andrew, the Duke York (L) and Sarah Ferguson following her graduation ceremony at Goldsmiths College, in London, 2011

5/15 Prince Andrew

Prince Andrew's 'pointless plunge' down the Shard was the moment to take stock of his usefulness

Getty Images

6/15 Prince Andrew

Prince Andrew is the first royal to take and tweet a selfie

7/15 Prince Andrew

Prince Andrew with Bahrain's Crown Prince Salman bin Al-Khalifa at Royal Ascot in 2010

Getty

8/15 Prince Andrew

Prince Andrew with Ilham Aliyev, president of Azerbaijan in 2009

Rex Features

9/15 Prince Andrew

Prince Andrew with Indonesian President Susilo Bambang Yudhoyono on the first day of his state visit to London

Getty Images

10/15 Prince Andrew

Duke of York in his uniform

REX FEATURES

11/15 Prince Andrew

Britain's Prince Andrew speaks to the press during a meeting with Turkish Businessmen at Ciragan Palace in Istanbul on 26 May 2004

12/15 Prince Andrew

Wearing a traditional Guatemalan ceremonial jacket, Britains Prince Andrew, the Duke of York, turns on the tap innaugurating an irrigation system sponsored by the European community on 7 March 2002 in Nevaj, Guatemala

13/15 Prince Andrew

The newly wed Prince Andrew, the Duke of York and his wife Sarah Ferguson, the Duchess of York, wave to crowds on 23 July 1986 from the balcony of Buckingham Palace in London while Queen Elizabeth II and Queen Mother look on

14/15 Prince Andrew

Prince Andrew and Prince Edward with their governess, Lavinia Keppel, at the Children's Book Show in Westminster, London on 7 November 1969

15/15 Prince Andrew

Prince Andrew (bottom left) with his parents Queen Elizabeth II and Prince Philip and siblings, Prince Charles, Princess Anne, and little Prince Edward at Windsor Castle, 1965

Getty Images
"I never brought back a girl that ever said no, or didn't want to participate in an erotic massage," she reportedly wrote in the "diary".
Prince Andrew has been defended by his former wife, Sarah Ferguson, who has described him as "the best man in the world". This week she repeated her defence of him, telling NBC's morning TV show Today he was a "humongously good man".
"I won't stand by, because I know what it feels like to have salacious lies made up about you, and not support him so publicly because they are just shockingly accusatory allegations, which I don't think that's right," she said.
She added: "It's defamation of character and, as a great father and humongously good man and all the work he does for Britain, I won't stand by and let him have his character defamed to this level. I'll have not one word said about him on any level."
Many of Epstein's high profile former associates, such as Bill Clinton, broke off contact with him after he was jailed, but Prince Andrew did not. His continued friendship with him was among the factors that added to the pressure for him to give up his role as Britain's trade envoy in 2011.
Reuse content