Willie Lee Austin was arrested by the US Marshals on Thursday after 34 years on the run.
Austin escaped from Georgia's Central State Correctional facility back in 1981 — where he was then serving a 15-year armed robbery sentence, the Associated Press reported.
Federal investigators learned that the 60-year-old was living in southern Florida running LJ Office Furniture, an office furniture and moving business.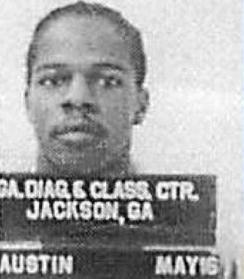 "All these years he's been thinking he's okay, because he's never found any other trouble," US Marshals agent Barry Golden told the New York Daily News.
Austin was arrested without incident and will be transported back to a Georgia facility where he will likely face additional charges.
Still, Mr Golden took the opportunity to make crack jokes at the escapee's expense.
"Instead of retiring to sunny Florida, he can retire to a sunny prison in Georgia."
Reuse content