Why is Caitlyn Jenner treated as a groundbreaking cultural hero and Rachel Dolezal condemned as a charlatan? If it's okay to be transgender, what's wrong with being "transracial"?
With those taunts, as the weekend opened, the right baited the left and the mainstream media, which to conservatives are generally one and the same.
Many in the mainstream took the bait, and the cases of Jenner and Dolezal were forever intertwined. In People, for example, a psychologist explained why "Rachel Dolezal's Case Can't be Compared to Caitlyn Jenner."
"'Most people who are transgender, [when they are] as early as 4 or 5, believe already that at some level that they are a child born with the wrong anatomy,'" Derald Wing Sue said. "I don't see this" with Dolezal.
Jenner, should anyone need reminding, is the Olympian formerly known as Bruce Jenner, while Dolezal is the Spokane NAACP president who self-identifies as "black" facing claims from a white Montana couple that they are her parents. Dolezal's story unfolded last week after she refused to answer a reporter's question: "Are you an African American?"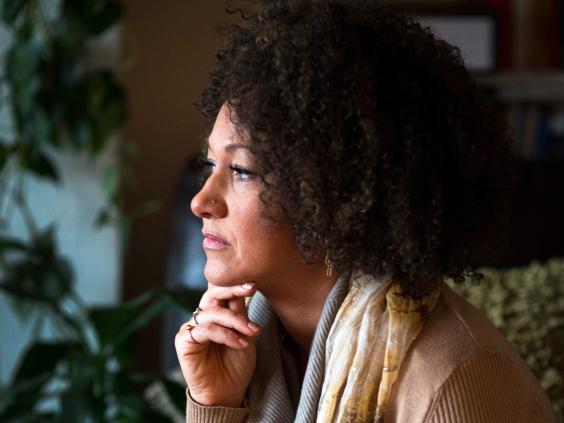 It's important to note that Jenner and Dolezal are indeed very different.
Dolezal, accused of misrepresenting important parts of her past, is under investigation by local authorities, and may have committed fraud; Jenner is not and did not. Jenner is transgender; though Dolezal may be "transracial," this much less widely accepted term may have no meaning.
But these public figures — Jenner of the Wheaties cereal box, of course, vastly better known — were both revealed to be something very different than what we thought they were. And hours after the Dolezal story broke, many were using her and Jenner as cannon fodder in the culture wars.
"Just last week the President of the United States congratulated Bruce Jenner on his courageous decision to pretend to be a woman, and the entire left bursting into spasms of ecstasy over a collectively insane decision to ratify the notion that men can magically become women," Ben Shapiro of Breitbart wrote in a post sarcastically titled "Everything you need to know about transracial hero Rachel Dolezal." "Today, the entire left is struggling to explain how a white woman who identifies herself as black is not, in fact, black."
Conservative radio host Wayne Dupree was more concise. "#RachelDolezal figured if Bruce Jenner could do it … what the hell," he wrote.
The right's argument about Dolezal answered a society that, more or less, had just welcomed Jenner's transformation with a much-lauded Diane Sawyer interview and a Vanity Fair cover. There is an objective truth, the line goes. Jenner is a man; Dolezal is white. How can one be criticized while the other is praised?
"Try as I may, I can't find any person of any notoriety defending Dolezal's bravery or courage," wrote Sean Davis at thefederalist.com. "Which of course brings us to Bruce/Caitlyn Jenner. How, exactly is what Dolezal did any different than what Jenner is currently doing? Rachel Dolezal is not black, and Caitlyn Jenner is not a woman."
He added: "And yet, the Left and the media would have us believe that Bruce Jenner can become a woman by … changing his name, his wardrobe, his makeup, and his hair. How can you logically square the belief that Jenner is a hero while Dolezal is a mental case? Well, you can't."
"Those who are sympathetic to Jenner will still have a practical problem if people do start claiming in earnest that they feel more comfortable pretending to be what they are not," Charles C.W. Cooke wrote in the National Review, comparing Dolezal to Jenner. "Why? Well, because our present calls for acquiescence are not predicated principally on the integrity of objective truth but on the perceived need to propitiate the person who is making the claim. On the front line of these battles, science is frankly an afterthought."
Inspirational quotes about LGBT rights
Inspirational quotes about LGBT rights
1/27 Caitlyn Jenner

"Why do people think it's OK to ask deeply personal questions when you're transgender?"

Reuters / Vanity Fair

2/27 Kanye West

"Look, I can be married to the most beautiful woman in the world, and I am. I can have the most beautiful little daughter in the world, and I have that. But I'm nothing if I can't be me. If I can't be true to myself, they don't mean anything," the rapper said about Jenner.

Getty Images

3/27 Stephen Fry

"Homosexuals are not interested in making other people homosexuals. Homophobes are interested in making other people homophobic."

Rex

4/27 Hillary Clinton

"Gay rights are human rights."

Getty Images

5/27 Anderson Cooper - Journalist and TV host

"The fact is, I'm gay, always have been, always will be, and I couldn't be any more happy, comfortable with myself, and proud."

Getty Images

6/27 Laverne Cox - Actress

'"We are not what other people say we are. We are who we know ourselves to be, and we are what we love."

7/27 PM David Cameron

"I am proud that we have made same-sex marriage happen. I am delighted that the love two people have for each other — and the commitment they want to make — can now be recognised as equal."

AFP/Getty Images

8/27 Kellie Maloney

"We don't have a choice. People think we wake up one morning, put a dress on and be a woman. I knew about it when I was very young but I was brought up in a male world and had responsibilities, I was frightened and I wanted to beat it. I didn't want to lose my friends. In the end I was so depressed and so desperate, I tried to commit suicide about three times."

Getty

9/27 Ellen DeGeneres - comedian and TV host

"To me beauty is about being comfortable in your own skin. It's about knowing and accepting who you are."

10/27 President Barack Obama

"Just to prohibit somebody who cares about another person, it just seems to me that's not what America's about. Usually, our constitutions expand liberties, they don't contract them."

AFP/Getty Images

11/27 Zac Efron - Actor

"To me, being gay was just another way that you can be."

Getty Images

12/27 Lance Bass - former NSYNC member

"The thing is, I'm not ashamed - that's the one thing I want to say. I don't think it's wrong, I;m not devastated going through this. I'm more liberated and happy."

Larry Busacca/Getty Images

13/27 Ed Miliband - former Labour leader

"Whether you're gay or straight, you should be able to signify your commitment, your love, with the term marriage."

Reuters

14/27 Kate Bornstein - Author

"Gender is not sane. It's not sane to call a rainbow black and white."

Getty Images

15/27 Adam Levine - Maroon 5's singer

"Maybe we should make straight marriage illegal. It doesn't seem to have a very high success rate."

GETTY IMAGES

16/27 Tom Daley - Olympic diver

"I felt so alone and trapped in who I was... for people to be so supportive about it has been amazing."

17/27 Kurt Cobain - Former musician

"I'm not gay, although I wish I were just to piss off the homophobes."

Getty Images

18/27 Jay-Z - Rapper

"You choose to love whoever you love. It's no different than discriminating against blacks."

PA

19/27 Brittney Griner - Basketball player

"I am a strong, black, lesbian woman. Every single time I say it, I feel so much better."

Rex Features

20/27 Daniel Radcliffe - Actor

"You don't have to be gay to be a supporter, you just have to be human."

Getty Images

21/27 Elle Page - Actress

"I am tired of hiding and I am tired of lying by omission... I suffered for years because I was scared to be out... I'm gay."

Getty Images

22/27 Michael Sam - NFL player

"I want to own my truth... No one else should tell my story but me."

Getty Images

23/27 Pink - singer

"I think the best day will be when we no longer talk about being gay or straight... It's not a gay wedding, it's just a wedding. It's not a gay marriage, it's just a marriage."

24/27 Jason Collins - former NFL player

"When I acknowledged my sexuality, I felt whole for the first time."

GETTY IMAGES

25/27 Ricky Martin - singer

"Acceptance has to come from within and this kind of truth gives me the power to conquer emotions I didn't even know existed."

26/27 Frank Ocean - Musician

"I believe that marriage isn't between a man and a woman; but between love and love."

Getty Images

27/27 Elton John

"So I am deeply saddened and shocked over the current legislation that is now in place against the LGBT community here in Russia. In my opinion, it is inhumane and it is isolating."

Getty Images
Adding worthy reporting to strong rhetoric, the National Review unearthed a little-discussed New York Times story from 2010 in which Dolezal told a reporter that the very Caucasian tea party movement made her nervous. The New York Times wrote:
Though raised in a conservative family, Ms. Dolezal, who is multiracial, said she could not imagine showing her face at a Tea Party event. To her, what stands out are the all-white crowds, the crude depictions of Mr. Obama as an African witch doctor and the signs labeling him a terrorist. "It would make me nervous to be there unless I went with a big group," she said.
A con artist was donning the mantle of victimhood to criticize conservatives. The left, it seemed, had some explaining to do.
Many rose to the occasion.
"Her case suggests more than just a deep-seated problem, something more than just a highly narcissistic form of histrionic personal disorder, or an unhealthy need for obsession and approval," Patrick Blanchfield, who describes himself as a student of psychoanalytic theory, wrote in the Daily Beast. He cited a February interview in which Dolezal alleged she was punished by her parents with a whip used to ward baboons away in South Africa — "pretty similar," she told her interviewer, "to what was used as whips during slavery."
Dolezal "gives us stories replete with images of grotesque violence: beatings and whippings," Blanchfield wrote. "Like slavery. Like torture. These are highly choreographed, ritualized sadomasochistic scenes, and to psychotherapists, they're nothing new."
Then there was the point that faking race, as Dolezal may have done, is not the same as being transgender, as Jenner is. The weight of womanhood and the weight of dark skin are, after all, very different. Had Dolezal, Slate asked, "accepted the hardships of being black"?
"It feels like Dolezal is adopting the culture without carrying the burdens," Jamelle Bouie wrote. "And with the fake father and the fake children, it seems like she's deceiving people for the sake of an à la carte blackness, in which you take the best parts, and leave the pain aside."
A writer in the Huffington Post agreed: Dolezal might not be enough of a victim, a piece headlined "Why Comparing Rachel Dozelal to Caitlyn Jenner is Detrimental to Both Trans and Racial Progress."
"Transracial identity is a concept that allows white people to indulge in blackness as a commodity, without having to actually engage with every facet of what being black entails — discrimination, marginalization, oppression, and so on," Zeba Blay wrote. "It plays into racial stereotypes, and perpetuates the false idea that it is possible to 'feel' a race" — as Jenner "felt" she was a woman.
Salon — also publisher of "Bruce Jenner's remarkable authenticity: What he teaches us about life, laughter & vulnerability" — weighed in with what may be the ultimate Dolezal takedown.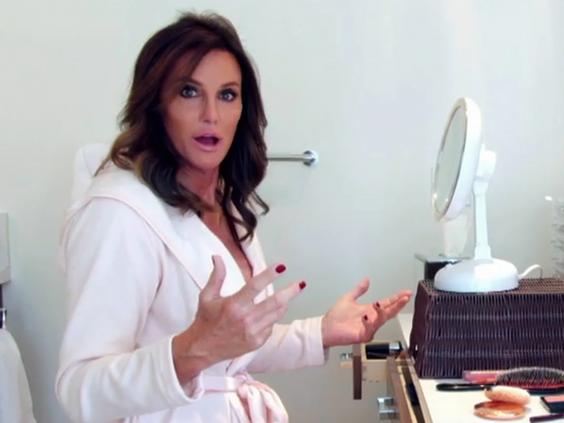 "This isn't about being an ally, or making the family of your choosing, or even how one feels on the inside," Mary Elizabeth Williams wrote. "It's about, apparently, flat out deception. … You want to live your truth, that's not how you go about it. And it's an insult to anyone honestly trying to do just that to suggest anything otherwise, for even a moment."
"The issue here is honesty," Wing Sue told People. "Deception is being used, and at some level she may believe some of the things she is saying but at another level I think she is very conscious of the statements and actions she is engaged in."
This battle, of course, has no end in sight. But until that magical day when conservatives abandon hang-ups about fluid gender identities and liberals stop fretting about victimhood, parry will follow thrust in the culture wars.
Sarah Palin's quip about Dolezal perhaps represented the quality of some of this discussion.
"I shouldn't laugh … this hard," the former Republican vice presidential candidate wrote.
©The Washington Post
Reuse content