A video has emerged of what appears to be the US activist at the centre of a racial storm giving a presentation on black women's hair – and making comparisons to her own.
Rachel Dolezal, 37, was engulfed in a storm of criticism earlier this week after her parents' claimed that Ms Dolezal – who identifies herself as black – was "misrepresenting" her ethnicity.
In the YouTube clip, online since 17 February and viewed more than 100,000 times, a woman who appears similar to Ms Dolezal discusses the history of black women's hair in the US.
The clip, titled 'EWU Professor Rachel Dolezal Black is Beautiful lecture and hair show', is described as a discussion around the connection between the Black Power movement and hairstyles.
At one point in the presentation, discussing the different types of African American hair, she makes explicit reference to her own curls, demonstrating by tugging at her locks and saying "like this".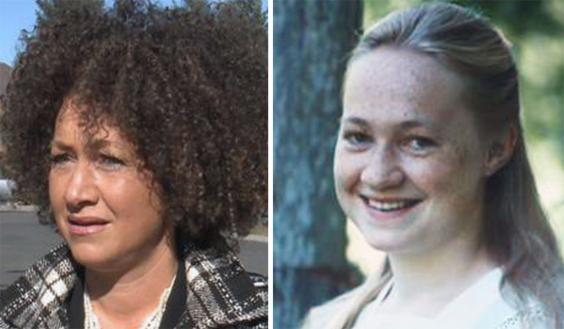 Ms Dolezal, an activist with the National Association for the Advancement of Colored People (NAACP), shot to public attention after her biological parents – who are both white – told a local newspaper: "We do not understand why she feels it's necessary to misrepresent her ethnicity."
The activist, who also works part-time as an Africana Studies professor at Eastern Washington University, said yesterday that she believed she was black. "I would say that if I was asked I would definitely say that yes I do consider myself to be black." 
Reuse content