Cleveland Heights police have released body camera footage from the 15 hours before Ralkina Jones' controversial death in police custody on 26 July.
The 37-year-old told officers she was worried about her health in the footage, listing five medical conditions she was being treated for, Cleveland.com reported.
"I'm not asking any exceptions to any rules but what I will tell you is — I don't want to die in your cell," she said.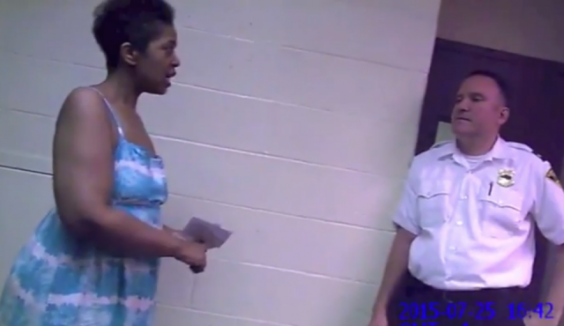 Ms Jones told police she suffered a brain injury from abuse from her ex husband, the man she was accused of assaulting.
Ms Jones also told the officers that she suffered from postural orthostatic tachycardia syndrome (POTS), which causes fainting, and that she was taking medication for ADHD, depression and seizures.
"All I be wanting is somebody to be honest with me the entire time, instead of a different shift coming on and being mean to me," she said.
Officials said they periodically checked Ms Jones while in custody on 25 July. At 7:15pm, officers noticed that Ms Jones appeared sluggish and phoned the Cleveland Heights Fire Department. At 10:40pm, she was released back to the jail after an evaluation at HealthSpan hospital.
At 12:45am, on Sunday, she was checked and her vitals appeared normal. At 7:30am, she was found unresponsive on her bed.
The Cuyahoga County Medical Examiner performed a preliminary autopsy last week and said that the woman had suffered no suspicious injuries but a full report is pending.
Ms Jones' family has called for an open and honest investigation. Her brother Fredrick Johnson told NewsNet5 that the family is desperate for answers.
"We are asking for a complete investigation in this case. I loved her some much, I can't find the words to explain that," he said.
For more on the case:
37-year-old Ralkina Jones found dead in police custody
Reuse content