As the GOP presidential field squeezes onstage at the Reagan Library in Simi Valley, California for their second debate tonight, it is the election-winning vim of the venerated 40th President that they will all be hoping to emulate. Pundits have predicted a more combative exchange than at last month's first debate in Ohio, when many of the candidates appeared content simply to weather the bluster of Donald Trump, safe in the belief that his fiery campaign would soon flame out.
Instead, as the 15 remaining contenders converged on Southern California, a poll this week from USC and the Los Angeles Times found Trump leading the Republican field in the Golden State, with 24 per cent of Republicans saying they would vote for him. This time, his rivals will treat him more like the front-runner he is, and try their best to tear him down from his perch.
CNN, the broadcaster behind tonight's debate, intends to give them that opportunity, by inviting the candidates to engage and argue with one another in a format unlike their previous exchange, when it was the Fox News anchors who pressed the candidates on personal and policy questions. Tonight's moderator, CNN anchor Jake Tapper, told the New York Times that he hopes to allow the candidates to "fight it out" among themselves.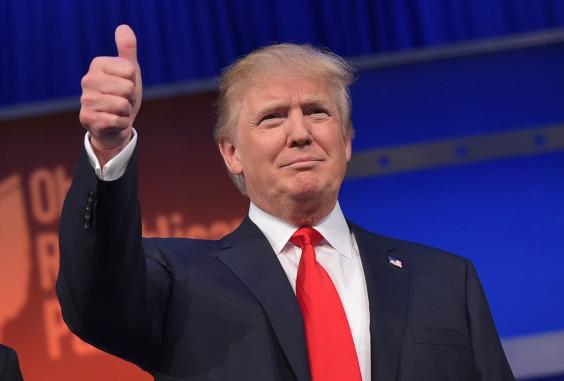 That is a challenge to which the more traditional candidates must rise if they hope to halt the march of the outsiders in the coming months. Former Florida Governor Jeb Bush, the GOP establishment favourite, will attempt to counter Trump's repeated claims that he is a "low energy" candidate, perhaps by contrasting his suite of policy proposals with Trump's rhetoric – so far, The Donald's only stated policy promise is to build a wall the length of the US-Mexico border.
Wisconsin Governor Scott Walker, a top seed at the start of this presidential race, has turned out to be a lacklustre national campaigner, and must deliver at least a noticeable performance tonight if he is to persuade voters that he is a viable candidate. Three months ago, a Quinnipiac poll had Walker as the favourite to win the crucial Iowa primary. This month, the same pollster measured his support in the state at a diminutive 3 per cent, putting him all the way back in 10th place.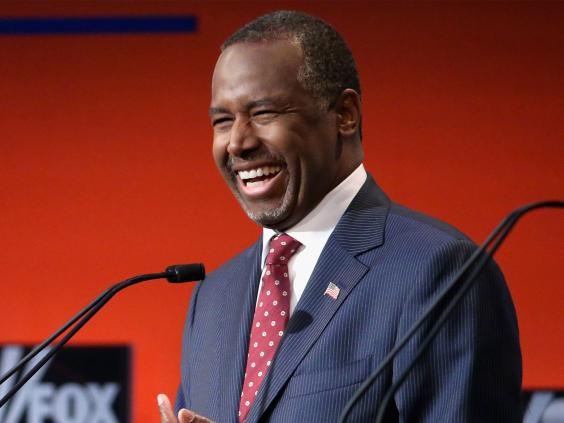 In recent polls, it is neither Bush nor Walker that has gained on Trump, but another political novice, former neurosurgeon Dr Ben Carson, who used to say a prayer before his difficult operations and has proved popular among Christian conservatives. Collectively, Carson and Trump command the support of more than half of Republican-leaning voters, according to some polls.
Another new face on the debate stage this evening will be former Hewlett-Packard CEO Carly Fiorina, who distinguished herself sufficiently during Fox News's so-called "kids' table" debate in August to win promotion to the top tier. The only woman in the race, Fiorina has promised that Trump will be "hearing quite a lot" from her at the debate, after he disparaged her appearance in a recent interview with Rolling Stone.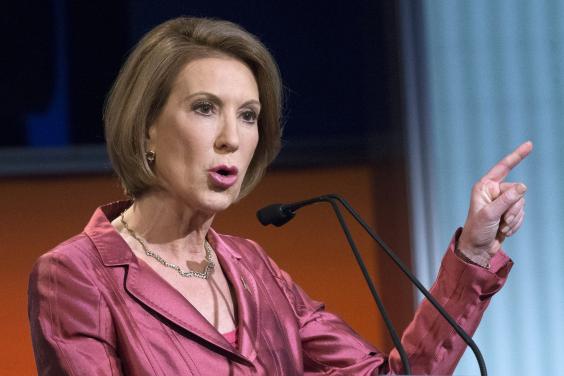 Tonight's CNN debate also includes an undercard event, beginning at 3pm Pacific Time (6pm EDT/11pm BST), and featuring just four hopefuls: South Carolina Senator Lindsey Graham; Louisiana Governor Bobby Jindal; former New York Governor George Pataki; and former Pennsylvania Senator Rick Santorum. The main event at 5pm will feature 11 candidates: Trump; Bush; Walker; Carson; Fiorina; Texas Senator Ted Cruz; Florida Senator Marco Rubio; Ohio Governor John Kasich; New Jersey Governor Chris Christie; former Arkansas Governor Mike Huckabee, and Kentucky Senator Rand Paul.
Donald Trump's most controversial quotes
Donald Trump's most controversial quotes
1/14 On Isis:

"Some of the candidates, they went in and didn't know the air conditioner didn't work and sweated like dogs, and they didn't know the room was too big because they didn't have anybody there. How are they going to beat ISIS?"

Getty

2/14 On immigration:

"I will build a great wall — and nobody builds walls better than me, believe me —and I'll build them very inexpensively. I will build a great, great wall on our southern border, and I will make Mexico pay for that wall. Mark my words."

Reuters

3/14 On Free Trade:

"Free trade is terrible. Free trade can be wonderful if you have smart people. But we have stupid people."

PAUL J. RICHARDS | AFP | Getty Images

4/14 On Mexicans:

"When Mexico sends its people, they're not sending their best. They're sending people that have lots of problems. They're bringing drugs. They're bringing crime. They're rapists."

Getty

5/14 On China:

"I just sold an apartment for $15 million to somebody from China. Am I supposed to dislike them?... I love China. The biggest bank in the world is from China. You know where their United States headquarters is located? In this building, in Trump Tower."

Getty Images

6/14 On work:

"If you're interested in 'balancing' work and pleasure, stop trying to balance them. Instead make your work more pleasurable."

AP

7/14 On success:

"What separates the winners from the losers is how a person reacts to each new twist of fate."

8/14 On life:

"Everything in life is luck."

AFP

9/14 On ambition:

"You have to think anyway, so why not think big?"

Getty Images

10/14 On his opponents:

"Bush is totally in favour of Common Core. I don't see how he can possibly get the nomination. He's weak on immigration. He's in favour of Common Core. How the hell can you vote for this guy? You just can't do it."

Reuters

11/14 On Obamacare:

"You have to be hit by a tractor, literally, a tractor, to use it, because the deductibles are so high. It's virtually useless. And remember the $5 billion web site?... I have so many web sites, I have them all over the place. I hire people, they do a web site. It costs me $3."

Getty Images

12/14 On Barack Obama:

"Obama is going to be out playing golf. He might be on one of my courses. I would invite him. I have the best courses in the world. I have one right next to the White House."

PA

13/14 On himself:

"Love him or hate him, Trump is a man who is certain about what he wants and sets out to get it, no holds barred. Women find his power almost as much of a turn-on as his money."

Getty Images

14/14 On America:

"The American Dream is dead. But if I get elected president I will bring it back bigger and better and stronger than ever before and we will make America great again."

GETTY
Rick Perry, the former Governor of Texas, dropped out of the presidential race last week citing his campaign's financial difficulties. Former Virginia Governor Jim Gilmore, who appeared on the Fox undercard, has fallen below 1 per cent in the polls, meaning he misses out on a place even at the CNN kids' table. The debate will take place against the backdrop of President Reagan's decommissioned Air Force One plane, now a permanent fixture at the Library, and with a live audience of around 400 people. Fox News broke records with the broadcast audience for the first debate; CNN doubtless hopes to do the same.