One Saturday morning in August, Pastor Farris Wilks, a brawny man with a close-cut beard, walked up to the altar of the church he leads, the Assembly of Yahweh 7th Day.
The church, which sits off a two-lane highway, draws most of its members from nearby Cisco, a Texan town of 3,800, filled with empty shops and scruffy houses. Cisco has two sets of traffic lights and 10 churches. So it isn't unusual for residents to turn to their pastors for guidance. Less usual is for that pastor to be a billionaire. Farris Wilks, 63, and his brother Dan, 59, made a fortune in the recent oil-and-gas drilling boom.
Also setting Wilks apart is a little-noticed filing with the Federal Election Commission in July which showed that he and Dan, together with their wives, had given $15m (£9.7m) to a Super PAC – political action committee – backing the Republican presidential contender Ted Cruz.
The Cruz donation makes the Wilks family the biggest donors in the 2016 race to the White House. So far, they have even outspent the billionaire Koch brothers, who have vowed to use their Freedom Partners network of conservative donors to pour $1bn into the election.
"We support [Cruz] because he believes in the morality of the free market, in keeping our country safe, and in the right of the unborn not to be killed in their mother's womb," Wilks said, speaking on behalf of the his family.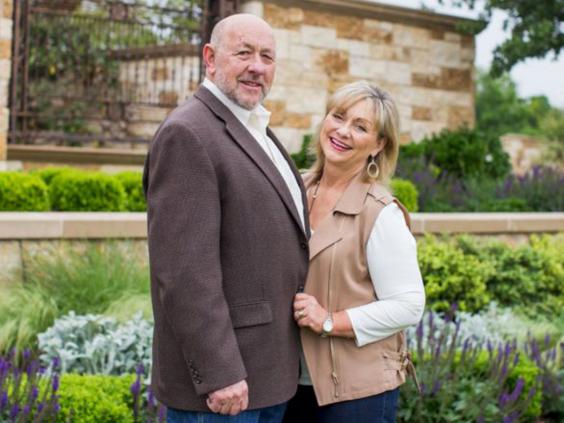 The bricklayer-turned-billionaire brothers grew up in a goat shed and now have their own private airport and plane. Their emergence as major players in the 2016 election speaks to the seismic shift that has taken place in US campaign finance since a US Supreme Court decision in 2010 changed the way political campaigns are run and paid for.
The ruling opened the way for corporations, unions and the rich to spend unlimited sums of money in support of pet candidates and policies – usually through Super PACs – as long as it is not directly connected to a candidate or campaign. In the case of the Wilks brothers, it potentially allows a small church entry into the highest level of national politics – the US presidential election.
The Wilkses say their support for Mr Cruz is motivated by political beliefs, not religious convictions. Together with Mr Cruz, they share a passion for unbridled markets and are sceptical of scientific findings that climate change is man-made.
"I'm endorsing Ted Cruz because I agree with his policies and because he has guts," Wilks said in the email. "The truth is, Ted Cruz has never been to our church or endorsed any of our specific doctrines, nor have we asked him to."
Tax filings show the brothers' political activism is, however, driven in part by their religious beliefs.
The brothers each started non-profit organisations in 2011, which together have $270m on hand. They have funded groups on the Christian right that want to ban gay marriage and abortion.
Despite their wealth, the brothers are known locally for their everyman ways in a place where the newspaper's motto is "Fear God" and raffle winners are awarded rifles. Wilks, who still likes to wear jeans, work boots and a baseball cap, is partial to the "two for $1.61" burritos at the Stripes petrol station; his brother still rearranges chairs at local community gatherings.
"Farris is the dirt farmer. Dan has more Hollywood in him," said Daniel Griffith, who knows the brothers and owns a local shop that sells Wild West memorabilia.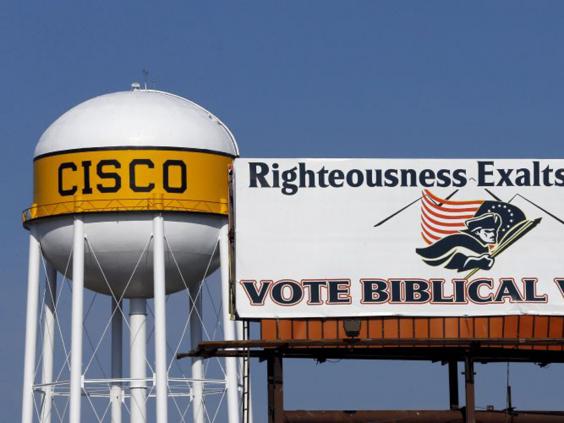 The Wilkses are not the only billionaires backing Mr Cruz. Reclusive hedge fund magnate Robert Mercer gave $11m; Texas energy investor Toby Neugebauer gave $10m. Mercer has declined to explain why, while Mr Neugebauer backs Mr Cruz for promoting conservative causes and opposing the federal debt.
Despite the large donations, Ted  Cruz is not among the leaders in the Republican race. A Reuters/Ipsos poll in recent days showed him in fourth place among Republican voters at 5.5 per cent, tied with a former Arkansas governor, Mike Huckabee, and Governor Scott Walker of Wisconsin.
The Wilks family contributions have helped put Mr Cruz in second place ($46m) in the money race among Republicans seeking their party's nomination for 2016. Only Jeb Bush, who has raked in a record $114.5m, has raised more. In the Democrat race, Hillary Clinton's campaign has raised more than $45m, three times the amount her next rival, Vermont's Senator Bernie Sanders
"They aren't doing it to be famous or to be part of a club," billionaire Cruz-backer Mr Neugebauer said of the Wilkses. "They know that America is running out of IOUs, and they want this country's economic opportunities to still be here for their grandchildren."
Reuse content