One week after twice-thwarted presidential hopeful Mitt Romney revealed that he is seriously pondering a third run at the job in 2016, the party he'd again be carrying the standard for has started to offer its instinctive response.
It seems to go like this: that's enough, go away, we need someone new.
Much of the negative reaction is being voiced with varying degrees of politeness at the Republican National Committee winter meeting in San Diego where Mr Romney was due to speak last night. It was to be his first public appearance since telling top donors of his third-time-lucky dream last Friday.
Convincing his audience that his candidacy would somehow be different to how it was in 2008 when he ceded the nomination to Senator John McCain and in 2012 when he got the party nod but then proceeded to lose to a not very popular President Barack Obama was to be a tough challenge indeed.
The cold blast started even before the winter meeting. Media titan Rupert Murdoch, for whom commenting on things political (and conservative) is a bit of a hobby, vented to his own Fox News that Mr Romney had been a "terrible candidate" in 2012. "He had his chance, he mishandled it, you know?"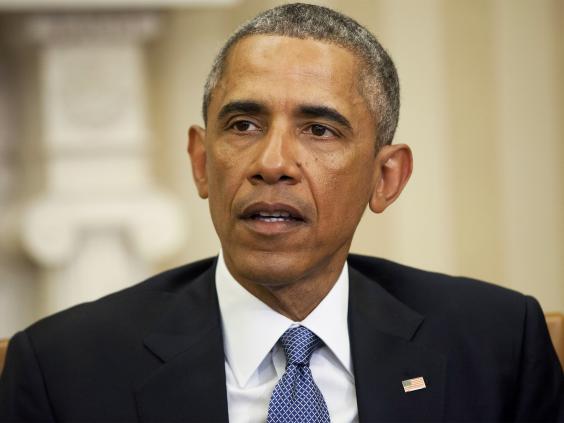 Vin Weber, a former congressman who was a co-chairman of Mr Romney's 2012 effort, was equally disdainful. "I'm not happy with the way he's chosen to re-enter presidential politics and I think his friends need to be honest with him about that," he told Bloomberg News last week.
But it isn't just party brass that are sceptical. So too are many among the 300-odd grassroots party members who have travelled to San Diego. "Mitt Romney. He didn't run his campaign right against Obama. He flubbed it. Another Romney candidacy would be a complete disaster, and I don't think he'll even get there," said Bill Eastland, a party loyalist from Texas.
Strikingly different was the standing-ovation welcome in San Diego for Wisconsin Governor Scott Walker who used an address on Thursday night to make a jab at Mr Romney without naming him.
It also left delegates with no doubts about his intention also throw his hat in the ring. "We have a unique opportunity going forward, not only for the good of this party, but more importantly for the good of the country, to find a new, fresh leader out there who can take big bold ideas, take ideas that come from of outside of Washington, from the states all the way down to the grassroots," he said.
Mr Walker will also be among a parade of possible candidates expected to speak at a "Freedom Summit" conservative grass-roots members in Des Moines, Iowa, next weekend.
In pictures: Midterms 2014
In pictures: Midterms 2014
1/14 Red Oak, Iowa

Voters get an 'I VOTED TODAY' sticker after casting their ballots in Red Oak, Iowa

Getty Images

2/14 Washington, DC

A pollling station in Washington, DC. Most signs point toward President Barack Obama's party suffering crippling election setbacks.

3/14 Jamestown

Local resident Marybeth Davenport casts her ballot at a polling place at the Jamestown Town Hall

4/14 Red Oak, Iowa

Voters fill in their ballots at the Red Oak Fire Department in Red Oak, Iowa

Getty Images

5/14 Michelle Nunn

Democratic U.S. Senate candidate Michelle Nunn hugs phone bank volunteers on the eve of the mid-term election at her campaign headquarters in Atlanta, Georgia. Nunn is in a tight race against Republican opponent David Perdue.

6/14 Get Out the Vote Rally

Democrats hold a "Get Out the Vote Rally" for US Senator Mark Warner, Democrat of Virginia, who is up for reelection, and other Democratic candidates, at Old Town Alexandria Market Square in Alexandria, Virginia, on the night before midterm elections.

SAUL LOEB/AFP/Getty Images

7/14 Kids Vote

A father helps his son vote in a special "Kids Vote" while Kentucky voters cast their votes at Northside Elementary School in Midway, Kentucky. The "Kids Vote" is designed to encourage children to exercise their right to vote when they reach legal voting age.

8/14 Searsmont, Maine

A handmade sign stuck in a snowbank on a rural road urges citizens to vote in Searsmont, Maine

AP

9/14 Madbury, New Hampshire

Voters cast their ballots at Madbury Town Hall in Madbury, New Hampshire. There is a tight race for a U.S Senate seat between incumbent U.S. Senator Jeanne Shaheen and former Massachusetts U.S. Senator Scott Brown.

10/14 Albany, New York

Voters fill out their ballots in a gym on election day in Albany, New York

AP

11/14 Clay Aiken

Clay Aiken, Democratic candidate for U.S. Congress in North Carolina's Second District, jokes with members of the media as he waits in line to vote

12/14 Louisville, Kentucky

Voters cast their ballots in the midterm elections at Bellarmine University in Louisville, Kentucky.

13/14 Mitch McConnell

Senate Minority Leader U.S. Sen. Mitch McConnell holds his ballot after placing his vote at Bellarmine University in Louisville, Kentucky.

14/14 Alexandria, Virginia

A dog waits for its owner to vote at the polling station in the Lyles-Crouch Traditional Academy in Alexandria, Virginia
Also expected for the informal audition are Ted Cruz, the Tea Party-beloved Texas Senator, and Chris Christie, the New Jersey Governor who by contrast enjoys little love from conservatives.
That the fight for the Republican nomination has started so early and with such intensity has caught many by surprise. It began in December with the announcement from Jeb Bush, the former Florida governor, that he was seriously about a run. Though he did not formally declare, his aggressive move forced others, including Mr Romney, to reconsider their timelines.
Mr Paul spent all last week criss-crossing the country from New Hampshire to Arizona, meeting with party activists. Another possible contender, Senator Marco Rubio of Florida, traveled the land to promote a new book.
Mr Bush is headed to Washington DC to court lobbyists next Tuesday, the same day President Obama delivers his State of the Union address.
Reuse content