A convicted killer will to be executed within hours despite fresh evidence supporting his claim of innocence.
Richard Glossip has exhausted both state and federal appeals, and Oklahoma Governor Mary Fallin has said she won't intervene in the case, despite fresh information adding doubt to his contested conviction.
He is scheduled to be killed at 3pm local time by lethal injection. It will be the state's third attempt to put him to death.
Glossip was convicted of murder and sentenced to death during a 2004 retrial which saw handyman Justin Sneed accuse Glossip, his supervisor at the Best Budget Inn, of instructing him to kill his boss, Barry Van Treese, the Huffington Post reports. Van Treese was beaten to death with a baseball bat.
Sneed struck a plea deal and indicted Glossip to avoid execution himself.
Glossip's attorneys have argued the case against him was built on the testimony of an actual murderer, Sneed, whose account of the murder grew more elaborate with each retelling, The Guardian reports.
No DNA or fingerprints link Glossip to the murder. His lawyers noted that prosecutors themselves admitted in 2004 that "the physical evidence doesn't directly implicate Mr Glossip".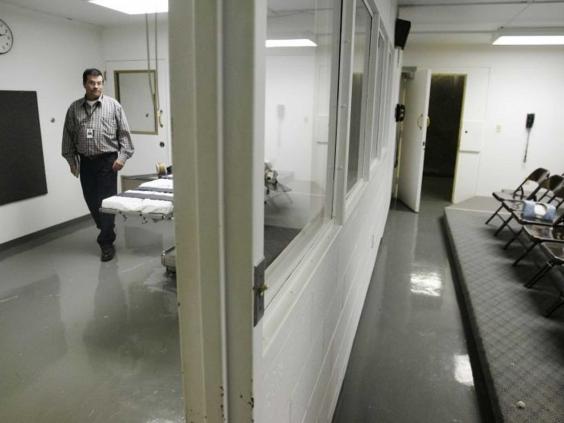 Amnesty International issued an urgent call for its supporters to urge Oklahoma's parole board to reconsider clemency.
Glossip previously received a last-minute reprieve from execution in January, when he challenged the state's use of midazolam in lethal injections. He contended the drug cannot achieve the level of unconsciousness required for the procedure.
Reuse content