US Navy Seal Rob O'Neill has described the moment he shot and fatally wounded Osama bin Laden, saying:  "Very quickly I recognised him and then it was just pop, pop, pop."
O'Neill gave his highly controversial interview about the night bin Laden was killed for 'The Man who killed Osama bin Laden', broadcast on Fox News, after he was publicly named for the first time last week.
The 38-year-old was one of 23 members of the Navy's elite Seal Team 6 who flew into Abbottabad, Pakistan, to raid bin Laden's compound on 2 May 2011.
The ex-Seal, who is now a motivational speaker, claims to have fired the shot that mortally wounded the al-Qaeda leader – a version of events that has been disputed by military chiefs and his fellow Seals.
Describing finding bin Laden, he said: "I turned to the right, and standing on two feet in front of me, with his hands on his wife's shoulders behind me was the face I'd seen a thousand times: UBL."
When asked where he shot him, O'Neill replied: "In the face three times. He just fell by the left side of the bed."
O'Neill said bin Laden was killed almost instantly.  
"Just walked in, saw him, shot him. He was a threat, he was … he had to be wearing a suicide vest – that's a threat.
"I was standing above him when he took his last breath, and I heard it, audibly."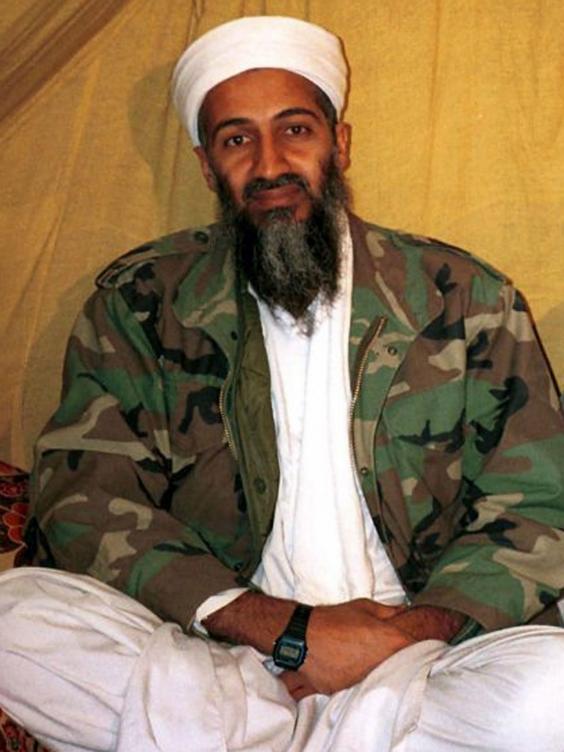 In part one of the interview, O'Neill claimed the team had no intention of capturing the al-Qaeda leader alive as they planned to raid his compound.
He said they believed the mission was worth sacrificing their own lives, saying: "We are going to die eventually, this is a good way to go and it's worth it to kill him. He's going to die with us."
O'Neill gave his first interview on the raid anonymously to Esquire magazine in 2013.
He says the point man tried to shoot bin Laden but missed, so he killed the target himself with two close-range shots to the head.
However, fellow Seal Matt Bissonette, who was also on the mission, wrote in his book No Easy Day that the point man's shot hit bin Laden in the head and he and a team-mate then shot him in the chest.
Meanwhile, anonymous military chiefs insisted it was the unidentified "point man" who fired the fatal shot and that when Mr O'Neill and Mr Bissonette burst into the bedroom, they merely shot more bullets into the al-Qaeda chief who was already fatally wounded.
Reuse content