Robert Durst, the eccentric scion of a New York property dynasty, spent decades under suspicion for three separate killings. Over the weekend, he appeared to confess to the crimes at the climax of an HBO documentary about his life.
The final episode of the six-part series The Jinx: The Life and Deaths of Robert Durst was broadcast in the US on Sunday. After film-maker Andrew Jarecki confronted him in an interview with evidence that may have placed him at the scene of the killing of his friend Susan Berman in 2000, Mr Durst retreated to a bathroom with his microphone still on. "There it is. You're caught," he muttered to himself. "What the hell did I do? Killed them all, of course."
Mr Durst, 71, was arrested in New Orleans on Saturday in connection with the murder of Ms Berman. He is the eldest son of the billionaire property mogul Seymour Durst. The Durst Organisation, run by Robert's younger brother, Douglas, owns 11 Manhattan office buildings, and oversees the lease and maintenance of One World Trade Center.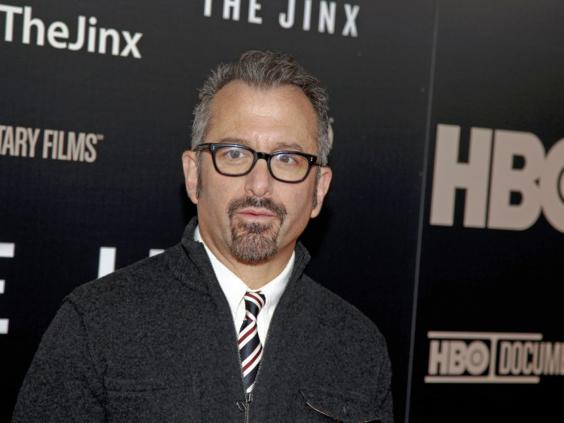 In 1982, Robert's first wife, medical student Kathleen Durst, went missing from the couple's home in rural Westchester County, outside New York. She had threatened to seek a divorce and many of her friends and family believed Mr Durst killed her, but he maintained his innocence and her body was never found.
At the time, Mr Durst was close to Ms Berman, a university friend who acted as his unofficial spokesperson. By 2000, however, Ms Berman had relocated to Los Angeles, where Mr Durst sent her a cheque for $50,000 (£34,000). Ms Berman was shot dead at her home in Beverly Hills shortly after it emerged she was to be interviewed by police, who had re-opened the Kathleen Durst inquiry. Mr Durst was questioned but not charged; police said they knew he was in California at the time, but could not place him in Los Angeles.
The following year, Mr Durst was living incognito in Galveston, Texas, disguised as a mute woman, when the body parts of his elderly neighbour, Morris Black, were discovered floating in Galveston Bay in black rubbish bags. Charged with murder, Mr Durst confessed to having disposed of Black's body but convinced a Texas jury that the victim's fatal shooting occurred accidentally as the two men struggled over a gun. He was acquitted, and spent two years in prison for jumping bail and tampering with a corpse.
Mr Jarecki directed the 2010 film All Good Things, a thinly fictionalised depiction of Mr Durst's marriage to Kathleen. After seeing the film, Mr Durst offered Mr Jarecki an interview, which led to The Jinx. The filmmakers found a letter from Mr Durst to Ms Berman, which matched the handwriting and misspelling ("Beverley") of an anonymous note sent to police on the day of Ms Berman's murder, alerting them to a "cadaver" at her Beverly Hills address. Confronted with the evidence on camera, Mr Durst denied having written the note. Then he made his fateful trip to the bathroom.
Months passed before an editor discovered the audio footage of Durst's eerie "confession". Speaking to Good Morning America yesterday, Mr Jarecki said: "It took a while to really understand the impact of it. It was so chilling to hear." The director said he and his team shared the tape with law enforcement soon after, but that the timing of Mr Durst's arrest, a day before the series finale, was coincidental.
It is unclear whether any of the information gathered in The Jinx will be admissible in court. Mr Durst has reportedly indicated that he will plead not guilty to Ms Berman's murder. Speaking to Fox News, his lawyer Chip Lewis said he was "underwhelmed" by the documentary's findings.
Reuse content