Louis Jordan wanted to go fishing. The 37-year-old had been living on his docked boat, the Angel, and told his mother he wanted to test it in the open ocean off the Carolinas.
He had spent months sanding and painting the docked 1950s, single-masted Angel. He was the only resident in a section of about 20 boats docked behind a coded security gate at the marina in Conway, South Carolina.
Those who visited remembered him as being knowledgeable about wild fruits and mushrooms. Ever resourceful, he fished for his meals in inland waterways.
Six days after he left for the sea, however, he was reported missing. All hope for his rescue was eventually lost after multiple searches. But on Thursday, Coast Guard officials in Portsmouth, Virginia, were contacted by a German container ship. The crew had spotted something in the waters 200 miles away from land. It was Mr Jordan and the Angel; he had been drifting on the currents for 66 days.
"The whole boat had turned around and I was flying through the air somersaulting and the ceiling was the floor and the floor was the ceiling," Mr Jordan said of the moment the Angel capsized while he was sleeping. "I was just rolling around with all the things, all my possessions and electronics and GPS and even my stove had come off of the wall and was flying through the air with me."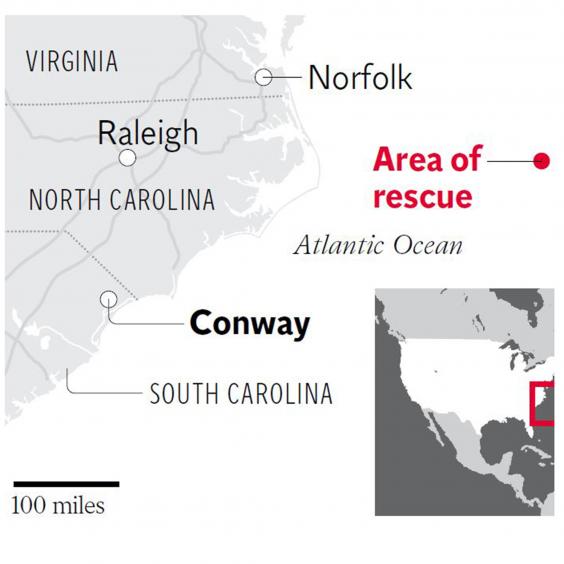 Without any method of communication, Mr Jordan – who had suffered a broken collarbone – was forced to live on his wits again. He captured rainwater, which he said tasted like coconut milk, to drink.
He used his laundry, instead of his net to catch fish, which he then ate raw. He soon exhausted the supplies on the Angel. "Every day I was like 'Please God, send me some rain, send me some water'," he told WAVY-TV. He could not, he said, believe the German container ship was real when he first saw it. Its crew did not sight Mr Jordan until he begun waving his arms.
"I waved my hands real slowly, and that's the signal: 'I'm in distress help me,'" he said. "I blew my whistles. I had three whistles. They never heard them. I turned my American flag upside down and put that up. That says 'rescue me'."
The self-confessed "inexperienced sailor", said he prayed to God to protect him after sailing into the "huge waves", which damaged his mast and communication gear. On his return to the US mainland, Mr Jordan said the food he had most missed was "barbecue and organic ice cream".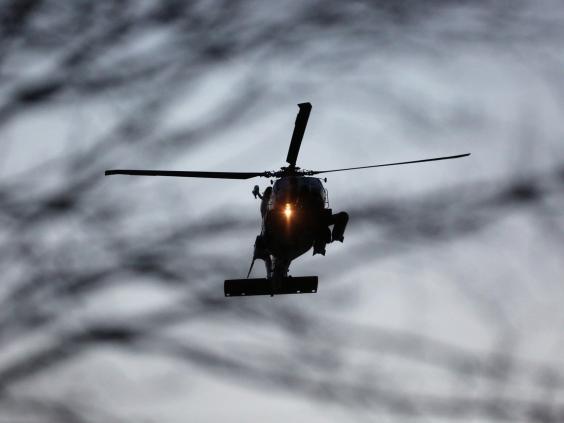 The Coast Guard had previously launched a search for Mr Jordan on 8 February, but gave up after 10 days. It said Mr Jordan had not filed a "float plan", the sailing equivalent of a flight plan and so they could not determine his route.
Mr Jordan's mother, Norma Davis, of Jacksonville, North Carolina, told The Associated Press: "We expected him to come back and he did not return. We knew something happened. To us it's just a miracle. We're just so thrilled that he was found alive."
In a telephone call to his father, Frank Jordan, released through the coastguard, Mr Jordan says: "I haven't heard you in so long." His father replies: "Oh man, it's nice to hear your voice. People have been praying for you." Mr Jordan says: "I couldn't fix it, I couldn't sail back with my boat – I'm so sorry, it's such a huge loss." His father says: "Hey, Louis, you're fine son. I'm so glad that you're alive. We prayed and prayed and we hoped that you were still alive. So that's all the matters."
Stuart Carruthers, cruise manager at the Royal Yachting Association, noted that Mr Jordan was "an extremely lucky individual".
He told The Independent: "We always say that people should be in a position to look after themselves and have a means of communication which can get used in an emergency.
"Don't take on something that you really don't know about because things can turn bad quite quickly.
"He [Mr Jordan] is clearly very hardy, but an extremely lucky individual."
Reuse content