Ruth Newman was just four years old when a huge earthquake struck San Francisco, but she remembered it all her life.
"She would tell us she remembered my grandmother being upset because they had just milked the cow earlier and she had separated the cream and all and put it in containers that got thrown to the floor," Ms Newman's daughter Beverly Dodds told reporters.
This week it was revealed that Ms Newman, one of the last two known survivors of the quake that killed 3,000 people and destroyed 80 per cent of the city, had passed away. She was 113.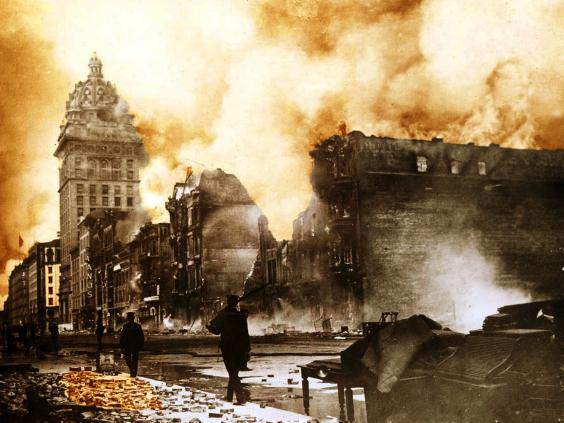 The Associated Press said Ms Newman had lived on a ranch 70 miles north of the city and was there when the quake hit at 5.12am on April 18, 1906. Although the epicentre of the 7.8 magnitude quake was located in San Francisco, the violent shaking could be felt hundreds of miles away along the San Andreas fault.
"She remembered being downstairs and her father picking her up and running out of the house," Ms Dodds said.
One of five children, Ms Newman was a strong-willed woman who drove and played golf into her mid-90s and who kept busy knitting, gardening and baking. "She was one who couldn't sit down," her daughter said.
Ms Dodds said her parents would have a drink scotch with water every night before bed, a habit she said might have added to her mother's longevity. But she said she may also have had good genes; two of Ms Newman's siblings were also centenarians.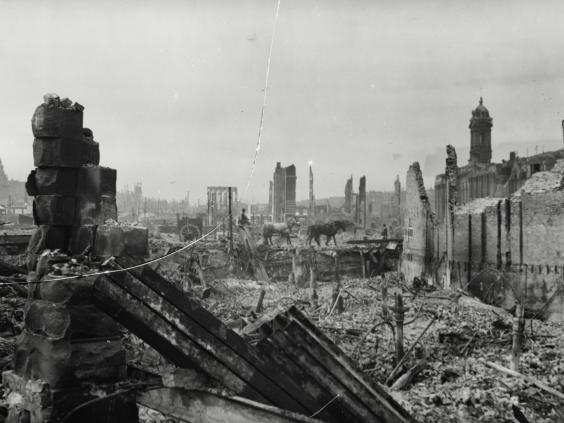 Ms Dodds said that as a child her mother had stayed on the ranch where she grew up because the house was not damaged. She said she died on July 29 in Pebble Beach, California.
Her death leaves only one known earthquake survivor. William Del Monte, 109, was three months old when the earthquake hit, said Lee Housekeeper, an organiser of the quake's commemoration events.
Ms Newman attended a few of the annual earthquake commemoration events in San Francisco, which include gatherings at Lotta's Fountain in downtown before dawn.
Ms Newman attended a few of the annual earthquake commemorations in San Francisco. However, her daughter said that on some occasions, Ms. Newman preferred to sleep in rather than rise before dawn to attend.
Reuse content