Every day for the past month, Rev Hannah Bonner has made her way to the Texas jail where a young black woman died in suspicious circumstances.
There, with an acoustic guitar in her hand and the words to We Shall Not be Moved in her head, she has joined in vigil with others to protest over the death of Sandra Bland, who police say took her own life, but whose family has demanded an independent investigation.
On Monday, the Methodist pastor's protest was interrupted by Waller County Sheriff Glenn Smith - the man who insists Ms Bland took her own life - who accused her of belonging to "the church of Satan". Ms Bonner caught the interaction on video.
Sheriff R. Glenn Smith telling me to go back to the church of Satan-I am #UMC @UMCVideos @umrethinkchurch @GCORR_UMC pic.twitter.com/o7e5JFQAC6

— Hannah Adair Bonner (@HannahABonner) August 10, 2015
"I think he was very frustrated and agitated about something," Ms Bonner told The Independent. "I think he was just lashing out. And I think there was some gender dynamic going on because there was an older gentleman there as well, but he said nothing to him."
She added: "He also mocked my dog collar. He is denying my religious convictions"
Ms Bonner, of the United Methodist Church, is one of scores of protesters and supporters of Ms Bland's family who have spoken out in the aftermath of the 28-year-old death.
The businesswoman and activist, who had recently secured a job at her Texas alma mater, was found dead in her cell on July 13, three days after she was detained and pushed to the ground during a traffic stop.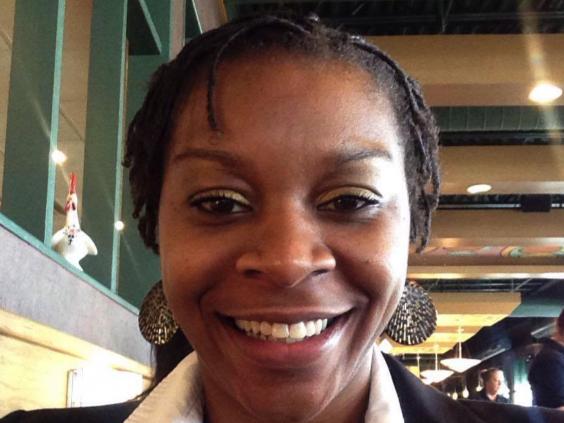 The police have insisted that she took her own life and the results of one post-mortem examination appear to support that. But the young woman's family has dismissed their claims and sought an independent inquiry into what happened. The FBI is carrying out its own investigation.
Ms Bonner said she had felt compelled to protest over Ms Bland's death and that she had been in touch with her family. She said a number of people she knew had attended college with the young woman and, like her family, did not accept the police's claims.
Ms Bonner filmed Mr Smith and asked him if he wanted to say anything as he approached the building in Hempstead, Texas. Mr Smith offered to give Ms Bonner a business card, and the pastor said she already knew his name.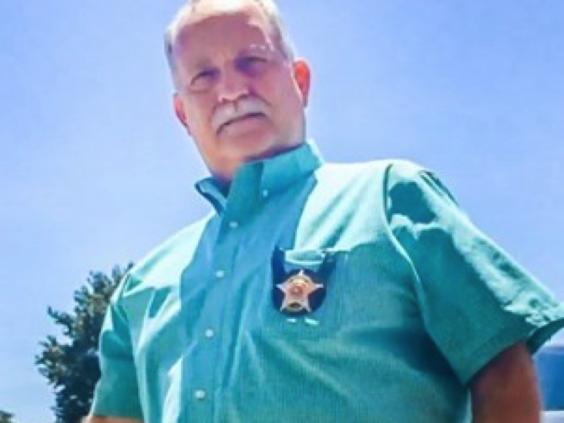 "Okay, yeah," Mr Smith then said. "Why don't you go back to the church of Satan that you run?"
Activists have pointed out that Mr Smith was reportedly fired from his previous job among allegations of racism. He has yet to comment on his statement to Ms Bonner.
The activist said she intended to continue to visit the jail "as long as the family needs me to".