Sandra Bland, the African American woman whose death in a Texas jail has prompted an investigation, told a guard she had previously attempted to take her own life, police have said.
The 28-year-old was found hanging in her jail cell at Waller County Jail after she was arrested by a white police officer following a minor traffic violation.
Waller County Sheriff Glenn Smith said: "On the first initial questionnaire when she came in, she told [the jailers] she had tried to commit suicide last year."
However, he added that jailers on duty when Ms Bland was admitted said that they felt she was not a suicide risk based on their observations and the fact that she had told them she was not depressed at the time.  
The lawyer for Ms Bland's said that the family was aware of the comments, but had not seen the official reports on the matter.
Cannon Lambert told reporters at a press conference in the Chicago area: "This family has no evidence [that Bland ever tried to commit suicide]."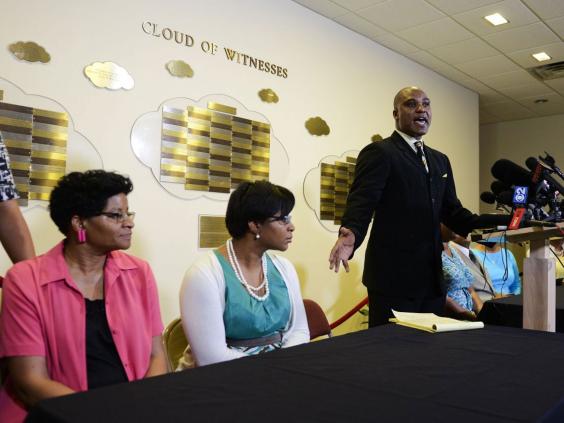 Her family has previously said that there was no indication that Ms Bland was harbouring suicidal thoughts, and that she was excited to start her new job at her alma mater, Prairie View A&M University.
They have also argued that dashcam video footage from the initial incident shows that the arrest could have been avoided.
Police pulled over Ms Bland on 10 July near Prairie View, Texas, for failing to signal when changing lanes. The incident then escalated into an altercation between Ms Bland and officer Brian Encinia, 30, when she questioned an order to put out her cigarette and leave her car. The trooper then aimed a Taser gun at her, and threatened to "light her up."
Ms Bland was then taken into custody charged with assaulting an officer.

Read more: Officer told Bland 'I will light you up'
Footage from Sandra Bland's jail released
FBI joins probe into 'suspicious' circumstances' of death
Protesters seek answers in the death of Sandra Bland
Ms Bland was discovered hanging in her cell three days later. Her funeral will take place on Saturday.
Officer Encinia started with the Texas Department of Public Safety around 18 months ago, and has been put on desk duty for violating protocol.
Although a medical examiner ruled her death was a suicide, officials have since said the case - like all deaths in police custody- would be investigated as a murder.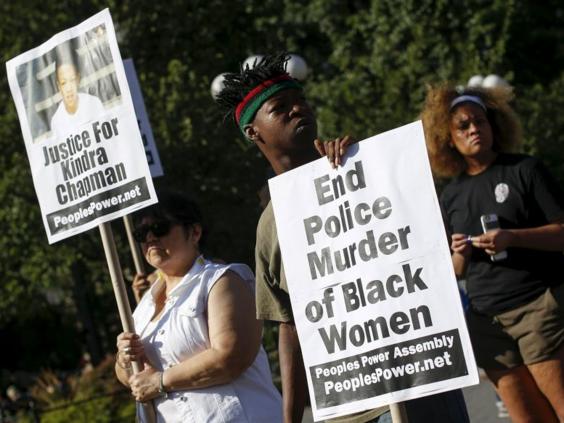 The Texas Commission on Jail Standards has accused the jail of failing to complete visual face-to-face observations of inmates every 60 minutes as required by state regulations.
It had previously failed an inspection in November 2012 for failing to complete hourly observations, state records show.
Ms Bland's death comes amid heightened racial tensions in the US, sparked by cases in which African Americans have been killed by white police officers.
Protesters have gathered outside the jail where Ms Bland died and in a demonstration in New York, with activists saying that the case is the latest example of racial bias and excessive force of US law enforcement.
Additional reporting by Reuters
Reuse content