Lawmakers announced Tuesday that they will investigate Texas jails in an ongoing effort to prevent police custody deaths.
Texas Governor Dan Patrick announced the probe following the death of 28-year-old Sandra Bland, who's death caused national outcry. Federal officials and Texas Rangers are currently investigating the woman's death after her body was found in a Waller County Jail cell. Her family has dismissed police's claims that she took her own life on 13 July.
Governor Patrick refused to say that Ms Bland's death led to the review, saying that the investigation is not focused on individual deaths. The Associated Press reported that there was no indication that Ms Bland's family would be involved in the probe, which is scheduled to begin in September.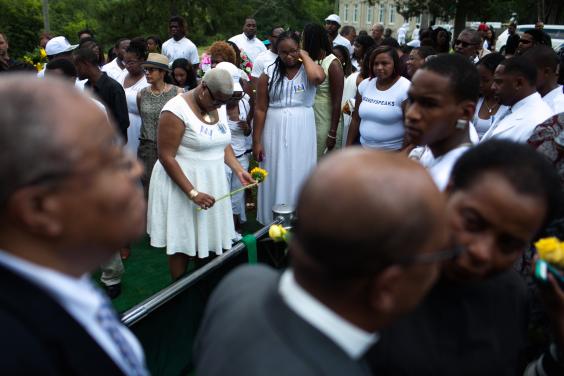 However, Democratic Senator John Whitmire said that there's "no question that Ms Bland's tragedy has led us to this point."
"Some localities are lacking in resources… where you might not get your insulin or other medications, and you might have to go into a coma for the jail to realize the problem," Senator Whitmire said. "That needs to change."
Out of 67,000 prisoners in jail, "60 percent have not been convicted and 27,000 have not been before a judge," he said, according to the Houston Chronicle.
Waller County's Sheriff Glenn Smith told The Independent in July that he was "completely confident" that Ms Bland had taken her own life, noting that there were 23 cases of suicides in Texas jails last year.
Nearly half of jail suicides in Texas occur during the first week of custody and half of those deaths occur within the first 36 hours. According to Dallas Morning News, 29 people have taken there lives inside Texas jails in 2015.
"I'm going to have zero tolerance for suicides or deaths in jails," Senator Whitemire said.
Questions remain over Sandra Bland's apparent suicide as state senator calls for review of prisons
Sorrow mixes with fury as mourners gather for Sandra Bland's funeral
FBI joins probe into 'suspicious circumstances' of Sandra Bland's death
Reuse content