The actor who played the character 'Screech' in the 1990s comedy Saved By the Bell has been arrested for allegedly stabbing a man at a bar.
Dustin Diamond, 37, played the nerdy character, whose full name is Samuel Powers, in 86 episodes from 1989-1993.
Police granted Mr Diamond $10,000 and charged him with endangering safety, disorderly conduct and carrying a concealed weapon.
According to court documents, Mr Diamond told police that he and his fiancée went out drinking in several bars on Thursday night in Port Washington, about 30 miles north of Milwaukee, Wisconsin.
The couple got into a fight with two men and another woman at the Grand Avenue Saloon, the documents said.
Port Washington police say they responded at 11:15 pm to a report of a stabbing at a bar.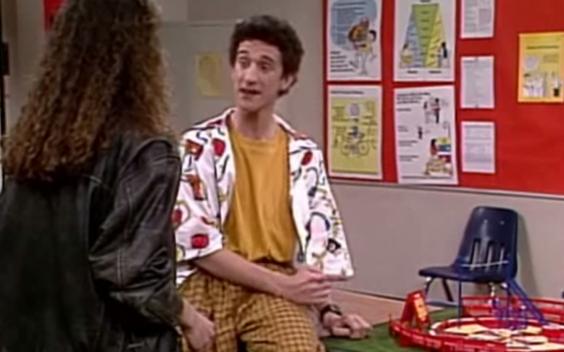 When police caught up with the couple's car down the road from the bar, Diamond is said to have told police he had a "pen" in his hand when he grabbed one of the men.
The stabbed man had a wound under his armpit and was not seriously injured, police said.
Diamond appeared at Ozaukee County court yesterday afternoon. His next hearing is scheduled for Monday.
His fiancée, 27-year-old Amanda Schutz, also faces a disorderly conduct charge.
The television programme Saved By The Bell centred on the exploits of six fictional students and their years at Bayside High School in Palisades, California.
Mr Diamond has continued to act since the end of the show, with his latest credit in 2014 for a programme called The Reel Deal.