A plane returning from the NCAA Championship basketball tournament in Illinois, carrying local businessmen and two of the state university's sports heads crashed on Tuesday, killing all seven people on board.
The private plane, a Cessna 414 twin-engine aircraft, took off from Indianapolis after the basketball game and was due to land at the Central Illinois Regional Airport in Bloomington just after midnight.
Images from the site showed a dense fog had descended on the area, and radar was lost with the plane moments before the crash.
The airport was open though the tower had been closed several hours earlier, with responsibility handed over to an air-traffic control facility in Peoria. All of the airport's systems, including its runway lighting, were functioning, however.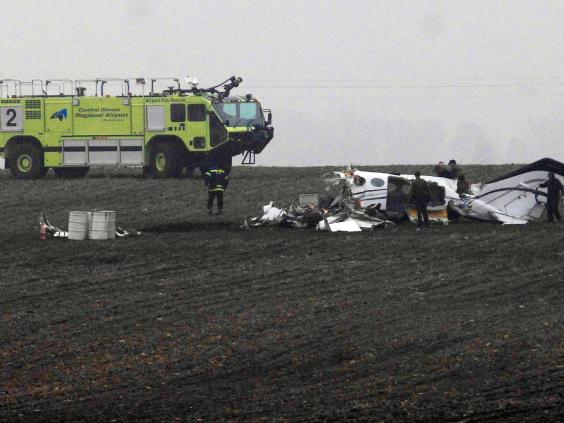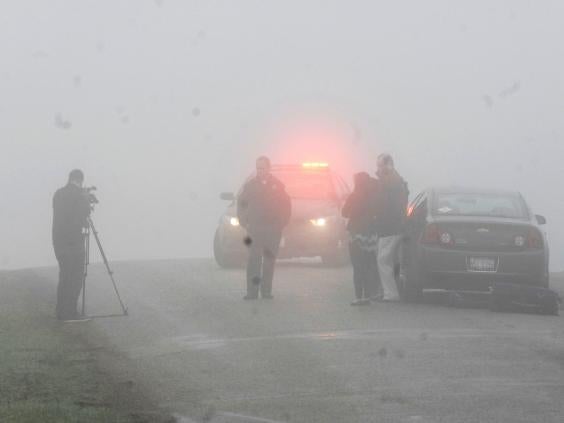 It took around three hours to find the plane, which had crashed less than three miles away from the airport in a soybean field.
All the victims were found strapped in their seats and had died from blunt force trauma resulting from the crash, coroner Kathleen Davis said.
The pilot, who had around 12,000 hours flying experience and held an air transport license, had been cleared to land in the fog and rain in the area, National Transportation Safety Board investigator Todd Fox said, but the aircraft appeared to have made a turn away from approaching the runway before crashing.
Fox said it was not clear why the plane turned away from the runway, whether the plane had been experiencing problems, or if the pilot had radioed in distress.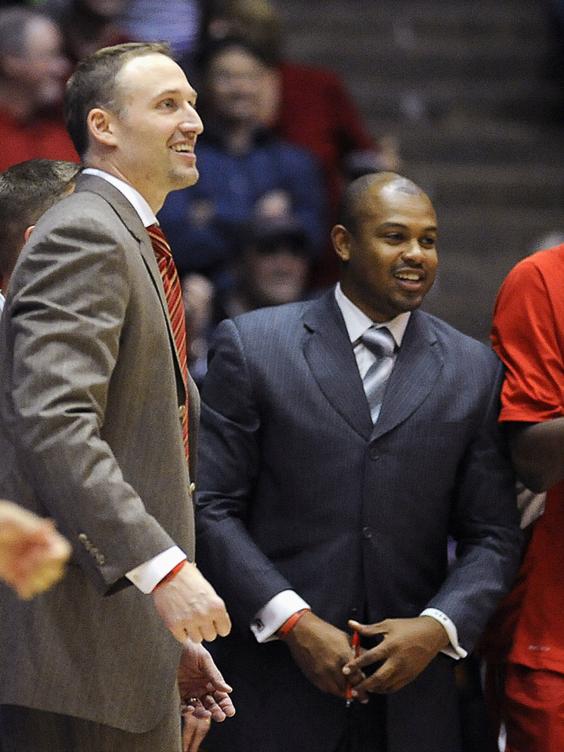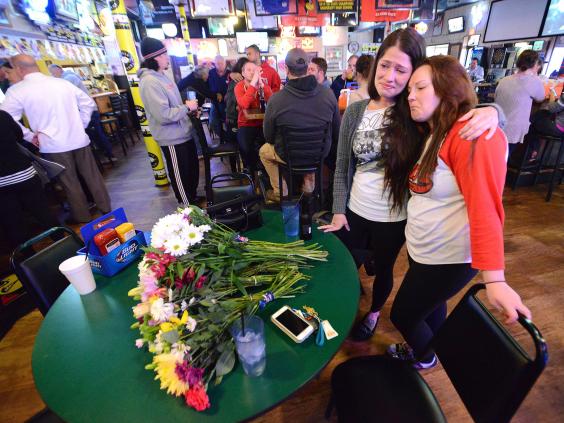 The engines caught fire on impact, he added. The NTSB investigation is expected to take around 18 months. 
The victims on board have been named as Scott Bittner, a 42-year-old business owner whose father owned the plane; Terry Stralow, 64, a sports bar owner; pilot Thomas Hileman, 51; and Andrew Butler, 40, an employee of Sprint; Illinois State University's associate head basketball coach Torrey Ward, 36, and the university's athletic department's deputy director for external relations Aaron Leetch, 37; and Jason Jones, 45, a former basketball and baseball player for Illinois Wesleyan University who worked at Wells Fargo Advisors.
The university's President Larry Dietz confirmed the news in an email to students, faculty and staff that Ward and Leetch had been killed in the crash, writing: "Words cannot fully express the grief that is felt in the wake of such a tragedy."
"We move between shock and profound sadness."
Additional reporting by AP
Reuse content