A high profile civil rights activist has hit back at allegations from conservative media outlets that he is not actually black.
Shaun King, a leading figure within the Black Lives Matter campaign, emphatically denied the allegations, first published by the news website Breitbart and then seized on by other conservative media outlets.
"Every single person who knows me BEYOND Twitter, beyond trending topics and HIT PIECES, knows I have never lied about my race," Mr. King said social media.
Moving forward, I'm gonna work, stronger, harder, bolder than ever My life may be your trending topic but I live this Done addressing it.

— Shaun King (@ShaunKing) August 19, 2015
Mr King, 35, who has been outspoken in his condemnation of police brutality and the treatment black suspects, has said he is the son of a white mother and black father.
Breitbart said he was white and claimed to have unearthed Mr King's birth certificate from September 17 1979, which lists him as being born in Versailles, Kentucky, to a father named Jeffery Wayne King.
Mr King attended the historically black Morehouse College in Atlanta, Georgia, where he benefited from an Oprah Winfrey scholarship, a fund designed to help young African-American men.
"Moving forward, I'm gonna work, stronger, harder, bolder than ever," Mr King wrote on Twitter. "My life may be your trending topic but I live this. Done addressing it."
Mr King's wife, Rai King, wrote in support of her husband on Facebook.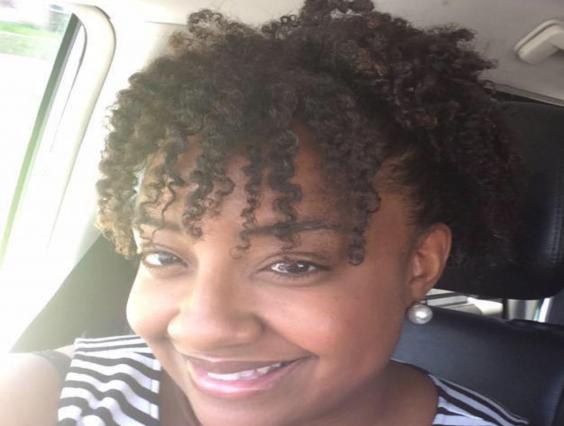 "You'd be hard pressed to find anyone more sincerely dedicated to the cause of justice in this country than him-even when his own wellbeing is at stake," she said.
"For over a year now we have faced death threats so severe that I have all but discontinued social media and now go to great lengths to conceal my location and the location of our children.
"All because he has made it his business to speak truth to power. That fighting for social good could cause this level of hate, continues to baffle me."
Breitbart claimed to have obtained police report from an incident in which Mr King said he had been beaten by a white mob. In the report, dated March 1, 1995, Mr King's race is marked as white.
But the New York Times said the police officer who filed the report, Keith Broughton, said he had not asked Mr King about his race but filled out the form based on the observation of the young man's light skin
Earlier this year, Rachel Dolezal stepped down as president of the NAACP chapter in Spokane, Washington after admitting she was not black as she had claimed.
She did so after members of her family spoke to the media, saying she was misleading people. By contrast, Mr King's family has stood by him.
His wife's post added: "Shaun is a flawed and imperfect man. He has made many mistakes. Just like me and just like you. But regarding his race, he has never lied. Not once."
Reuse content