Who knows just how many bored airline passengers have picked up the SkyMall magazine and flipped through its pages of packed zany and rather bizarre products to while away the hours at 35,000ft?
For many years, the inflight magazine offering items that ranged from heated cat shelters to barbecue tools with a built-in flashlight, was a mainstay of US airlines.
Travel agenda - 23/1/2015
Travel agenda - 23/1/2015
But no more. Today the Associated Press reported that passengers were clearly no longer buying sufficient number of personalised pyjamas and garden gnomes after the magazine filed for bankruptcy.
The magazine had been around since 1989, but in recent years passengers have found other distractions. More planes have seat-back TV screens and the authorities now permit the use of laptops and tablets during flights. Many planes in the US now have Wi-Fi.
"Nobody's bored anymore. They don't have a captive audience," said John DiScala, who runs the travel advice site JohnnyJet.com "Not only is it full of germs but travellers today have all the information they need at their fingertips."
Among the more odd items offered by the magazine was Tex the Armadillo Beverage Holder
"Protect your beverage of choice until you're ready to uncap and unwind," said the advertisement. "Our rough-n-ready armadillo, Tex, is a sure-fire conversation piece from his textured armour to his whiplash tail."
Another was a glass ornament shaped to look like a Polish dumpling, or pierogi, and hung on a Christmas tree. "Our finely crafted and tastefully decorated ornament is sure to become a family heirloom," claimed the SkyMall advert.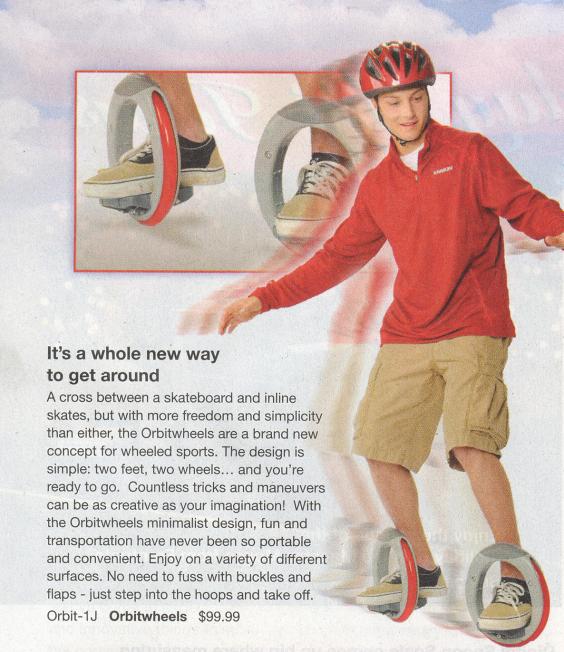 SkyMall's parent company, Phoenix, Arizona-based Xhibit Corp, filed for Chapter 11 protection in US bankruptcy court. In the filing, the company said it has $1mn to $10mn in assets but $10mn to $50mn in liabilities.
Its biggest creditors are airlines. The company owes American Airlines $1.6mn, Delta Air Lines $1.5mn, Southwest Airlines $400,000 and United Airlines $300,000. It also has debts with UPS, specialty retailer Hammacher Schlemmer and American Express.
"Given how much of a joke SkyMall is among travellers, Im not surprised," Matt Kepnes, author of How to Travel the World on $50 a Day, told the AP. "I don't know anybody who has ever purchased anything from them."
In court papers, acting Chief Executive Scott Wiley cited a "crowded, rapidly evolving and intensely competitive" retail environment as the reason for the quarterly publication's recent nosedive.
"With the increased use of electronic devices on planes, fewer people browsed the SkyMall in-flight catalogue," Mr Wiley added.
SkyMall hopes to complete a sale by April. But Mr Wiley also said creditors are prepared to shut down the company if necessary.
If it survives, SkyMall must find a way to stay relevant to passengers who are no longer a captive audience. It will also need to find a way to persuade airlines to keep filling their planes with the magazine.
Reuse content