He looks as if he has stepped out of some dark European forest.
Tall, thin and sinister, he belongs in a medieval German woodcutting perhaps, or else a Polish folktale.
The truth is rather more prosaic. Slender Man, in his original creation and in the subsequent mutations, dates to June 6 2009 and the Something Awful online forum, where users enjoy Photoshopping and peculiar humour.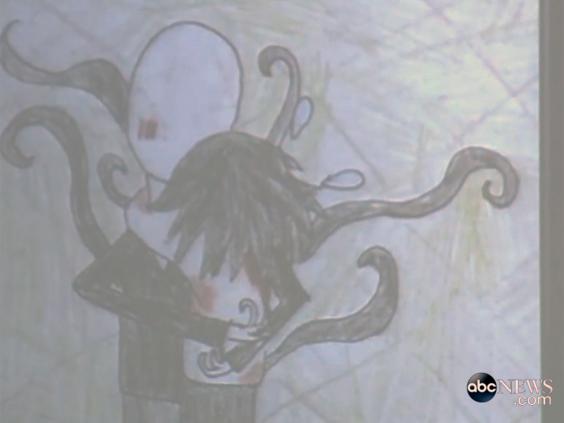 According to a report in the Washington Post, Slender Man was created by a user called Eric Knudsen, who responded to a thread inviting people to "create paranormal images through Photoshop". Many did so, but it Mr Knudsen's creativity – an image of children being haunted by a thin, shadowy figure - that caught people's attention. Slender Man was born.
Mr Knudsen invited users on the forum of help create a backstory for Slender Man, using doctored newspaper clippings, photographs and Photoshops. Very soon, the myth of the Slender Man meme seemed almost real.
Just how real it could seem to some people became clear last spring when police investigate the stabbing of schoolgirl from Waukesha, Wisconsin. Peyton Leutner, 12, was repeatedly stabbed in the Nicolet national forest, somehow managing to crawl to to a footpath where a cyclist discovered her and called the emergency services who managed to save the child's life.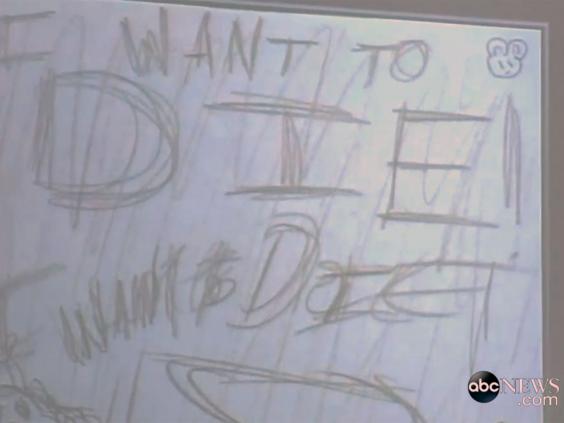 Police investigating the case may have been shocked to discover that two of the girl's 12-year-old friends were likely suspects. But they would have been even more surprised to learn the motive that drove the girls to allegedly stab Ms Leutner.
The girls allegedly told detectives they carried out the attack to gain favour with Slender Man, who they had read about on Creepypasta Wiki, a site where users contribute horror stories.
In the aftermath of the stabbing, both Mr Knudsen and an administrator for creepypasta.wikia.com said they have been overwhelmed with calls and messages.
"I am deeply saddened by the tragedy in Wisconsin and my heart goes out to the families of those affected by this terrible act," Mr Knudsen said in a statement.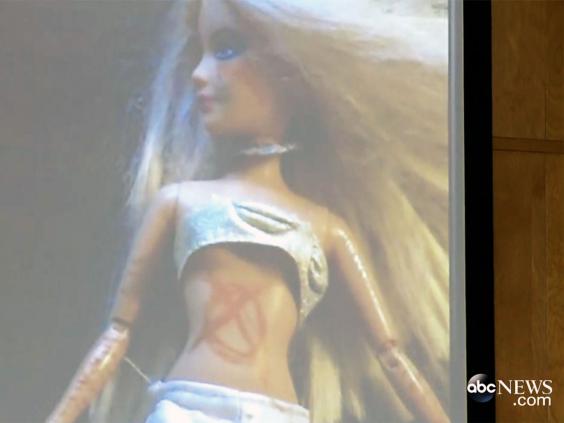 Creepypasta administrator David Morales said the site clearly stated the stories there are fiction and its rules bar use by anyone under 13. "We are not teaching children to believe in a fictional monster, nor are we teaching them to be violent," he told the Associated Press.
This week, as Ms Leutner's two 12-year-old friends were led in shackles to the court that will decide whether they will be tried as adults or children, it became clear how the division between reality and fiction had become blurred, especially for one of them.
Drawings, messages and mutilated dolls shown to the court suggested the youngsters feared they would be harmed if they did not somehow please Slender Man.
The court heard that one of the girls told officers: "I was really scared. He could kill my whole family in three seconds."
Reuse content