The 12-year-old girl who was stabbed repeatedly by two classmates who had developed an obsession with the Slender Man meme has been released from hospital, her parents have confirmed.
The victim had been lured into a wooded area in Milwaukee and stabbed 19 times by two of her friends after a sleepover last week, police in Wisconsin said.
A spokeswoman for the girl's family issued a statement on Friday saying the girl had been released from the Waukesha Memorial Hospital.
"She is excited to be out of the hospital, see her pets and continue along the road to recovery. Our family is extremely grateful for the outpouring of support and love from not only the local community, but from around the nation, and the world," the statement said.
The girl managed to crawl out of the wooded area after the attack and onto a nearby road, where she was discovered by passing cyclist Greg Steinberg.
Her parents said they have only spoken to their daughter about the attack briefly, but did ask her how she found the strength to crawl out of the woods.
"Her response was simple: 'I wanted to live,"' the statement said.
Police have not identified the victim and her parents have asked friends not to reveal her name.
The defendants had developed a fascination with the 'Slender Man' character (also known as Slenderman), after encountering the name on the Creepypasta Wiki website.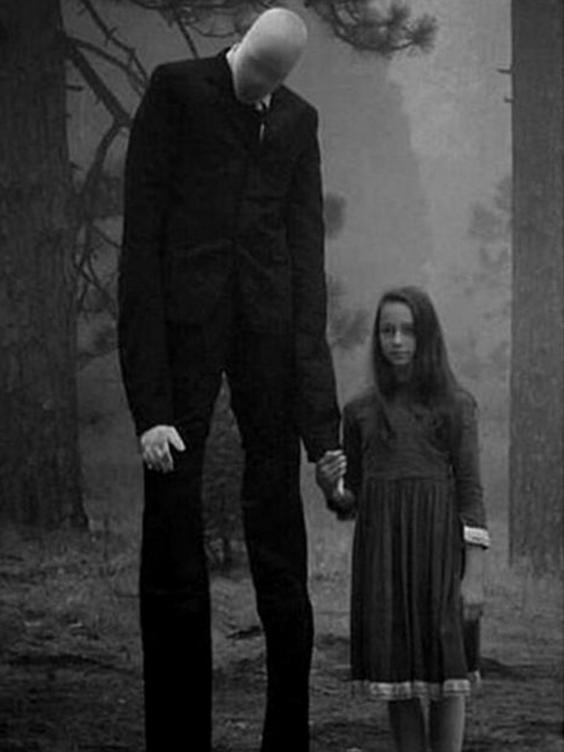 They allegedly began plotting the murder in February in order to appease the mythical demon-like character, who features in various horror stories and memes as a lanky man with a featureless face.
Some stories gave him the ability to teleport or stretch to extreme heights. Others believed that he could read people's minds or cause memory loss.
After the attack, one of the girls told detectives they were trying to become "proxies'' of Slender Man. The other allegedly said she sees Slender Man in her dreams, and claims he can read her mind and teleport.
Anthony Cotton, a lawyer for one of the girls, said he pushing to have her case moved to juvenile court, where more social services and mental health treatment would be available.
Additional reporting by Associated Press