This is the terrifying video that shows the moment a snowmobiler in Wyoming became buried underneath an avalanche, only to be saved by two courageous friends.
The video that was filmed on the helmet camera of snowmobile enthusiast Mike Salmon last Friday, begins with the group of friends enjoying themselves on a snowy mountainside in Afton, Wyoming near the Idaho border.
Within seconds though, a large section of snow breaks loose from the hill causing a massive avalanche that sweeps away one of the snowmobilers. Keen to avoid the cascading snow, Salmon and his friends quickly ride a few hundred metres away and wait till the avalanche stops.
When the snow does eventually settle, Salmon and one of his friends burst into action trying to locate their buried friend.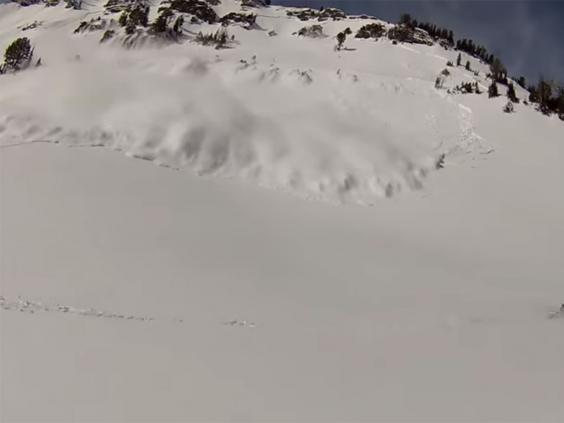 After spotting one of the skis from the buried man's snow mobile sticking out from under the snow, both men begin to dig. 
Luckily, the two men are able to quickly find their buried friend and pull him out before he suffocates under the snow.
The heart-stopping video which was uploaded over the weekend has already proved popular with YouTube users, receiving over 80,000 in just under a week.
Reuse content