A lawyer for Sony Pictures has said the studio still intends to distribute its controversial comedy The Interview, and could put it on YouTube.
Sony pulled the planned Christmas Day release last week after hackers which the US says are linked to North Korea threatened cinemas that chose to screen the film, which depicts the death of North Korean leader Kim Jong-Un in a rocket explosion.
But yesterday, Sony Pictures CEO Michael Lynton rejected claims by President Obama that the company had made a mistake cancelling the film, and insisted it had "not caved" to the hackers.
And when asked whether 'The Interview' might be put on YouTube, he said: "That's certainly an option and certainly one thing we will consider."
Last week, he claimed that the company had "no further" release plans for the film.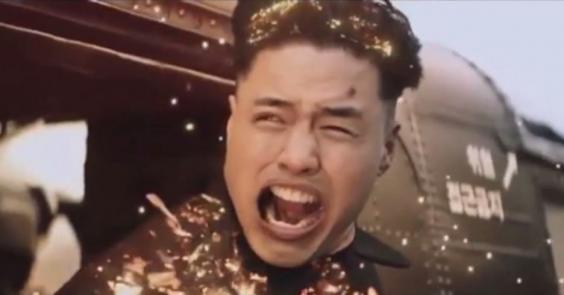 David Boies, a lawyer for Sony, told NBC yesterday that Sony "only delayed" the release. "Sony has been fighting to get this picture distributed," Mr Boies said. "It will be distributed. How it's going to be distributed, I don't think anybody knows quite yet. But it's going to be distributed."
In an interview with CNN, US President Barack Obama reiterated his belief that Sony "made a mistake" by pulling The Interview from cinemas: "If we set a precedent in which a dictator in another country can disrupt... a company's distribution chain or its products and, as a consequence, we start censoring ourselves, that's a problem," he said.
Sony Cyber Attack: The Worst Affected In Hollywood
Sony Cyber Attack: The Worst Affected In Hollywood
1/13 Leonardo DiCaprio

The actor's 'horrible behaviour' over Steve Jobs biopic was branded 'actually despicable' in leaked Sony executive emails

Getty Images

2/13 Seth Rogen

Seth Rogen and James Franco cancel Interview (North Korea-baiting film) press appearances after Sony hackers' threats

3/13 James Franco

Seth Rogen and James Franco cancel Interview press appearances after Sony hackers' threats

AP

4/13 Aaron Sorkin

The screenwriter has said that the people who hacked into Sony Entertainment Pictures and released private emails are 'threatening the lives of whole families'

Theo Wargo | Getty Images for Nantucket Film Festival

5/13 Amy Pascal

Also leaked: Sony Pictures co-chair Amy Pascal's email joking about President Barack Obama's race

Getty Images

6/13 George Clooney

Leaked email chain between Pascal and George Clooney appeared to reveal just how much the actor struggled to cope with the criticism of his The Monuments Men

Getty

7/13 Barack Obama

Sony executives Scott Rudin and Amy Pascal's leaked email exchange jokes about Barack Obama favouring films with black actors

Getty

8/13 Channing Tatum

Channing Tatum's leaked Sony executive email responding to the success of 22 Jump Street with Jonah Hill, which became the highest grossing R-rated comedy ever when it opened in June this year

Getty Images

9/13 Jaden and Willow Smith

Will Smith and Jada Pinkett Smith's children Willow and Jaden Smith found themselves in the Sony inbox as well

Getty

10/13 Mark Gordon

DiCaprio's exchange with Jobs TV producer Mark Gordon (pictured) was leaked too

Getty Images

11/13 Princess Beatrice

Sony hackers linked to North Korea revealed Princess Beatrice earns $30,000 a year

12/13 Michael Fassbender

Aaron Sorkin's leaked emails claimed he had no idea who actor Michael Fassbender (pictured) was

Getty Images

13/13 Scott Rudin

Information leaked has also included embarrassing emails involving high profile producer Scott Rudin attacking Angelina Jolie

Getty Images
The problem, Lynton insists, is that there are no major video-on-demand or e-commerce sites will to distribute the movie.
The studio still hoped to distribute the film, which stars Seth Rogen and James Franco as hapless US TV journalists enlisted by the CIA to assassinate Mr Kim, but that cinema chains and VoD distributors remained reluctant to release a film that had prompted a devastating cyber-attack on Sony.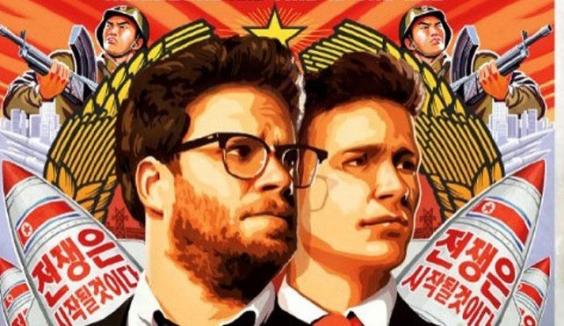 Mr Boies described the hack of Sony's computer systems last month as "a state sponsored criminal attack on an American corporation and its employees." Acknowledging the assistance of the FBI in investigating the attack, he added: "This is not a Sony security problem. This is a national security problem. And the government has got to lead."
North Korea has denied responsibility for the hack, and said it would retaliate if subjected to reprisals by the US. The country's National Defence Commission said in a statement on Sunday that it was "ready to stand in confrontation with the US in all war spaces including cyber-warfare space."
Reuse content