The US is tightening its sanctions against North Korea as punishment for the recent cyber-attack on Sony Pictures.
President Barack Obama signed an executive order on Friday authorising the sanctions, which the White House described as the "first aspect" of the administration's response to "the Government of North Korea's ongoing provocative, destabilising, and repressive actions and policies, particularly its destructive and coercive cyber-attack on Sony."
The US has already imposed strict sanctions on North Korea to try to curb the nuclear ambitions of Pyongyang regime.
The new measures are designed to increase financial pressure on the leaders of the isolated state, which the FBI believes instigated the recent, debilitating hack of Sony's computer systems over the studio's movie The Interview, a satirical slapstick comedy that depicts the assassination of North Korean leader Kim Jong-un.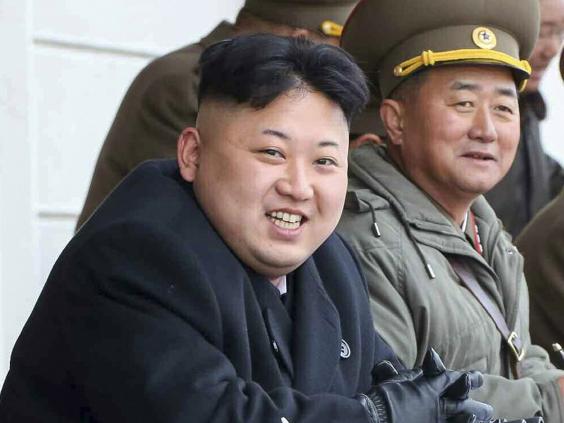 The new sanctions prohibit 10 North Korean individuals and three government entities – including an intelligence agency and an arms dealer – from using the US financial system or doing business with Americans.
According to the US Treasury, those targeted were directly involved in their country's "efforts to undermine US cyber-security and intimidate US businesses and artists exercising their right of freedom of speech."
US Treasury Secretary Jacob Lew said: "Even as the FBI continues its investigation into the cyber-attack against Sony Pictures Entertainment, these steps underscore that we will employ a broad set of tools to defend US businesses and citizens, and to respond to attempts to undermine our values or threaten the national security of the United States."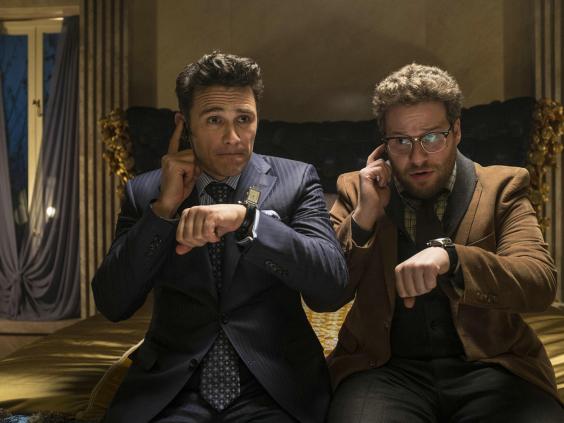 The sanctions come after several cyber-security experts suggested that, contrary to the FBI's claims, the hack on Sony did not originate in North Korea after all, but may instead have been the work of a disgruntled former Sony employee.
California cyber-security firm Norse said it had found evidence of the attack having been carried out by someone with existing knowledge of Sony's computer systems, who may have collaborated with other hackers.
The firm's evidence reportedly pointed to a woman known as "Lena" who worked for Sony for several years before being forced out in a round of redundancies in May 2014, and who is now part of the hacker group "Guardians of Peace", which mounted the cyber-attack.
Sony Cyber Attack: The Worst Affected In Hollywood
Sony Cyber Attack: The Worst Affected In Hollywood
1/13 Leonardo DiCaprio

The actor's 'horrible behaviour' over Steve Jobs biopic was branded 'actually despicable' in leaked Sony executive emails

Getty Images

2/13 Seth Rogen

Seth Rogen and James Franco cancel Interview (North Korea-baiting film) press appearances after Sony hackers' threats

3/13 James Franco

Seth Rogen and James Franco cancel Interview press appearances after Sony hackers' threats

AP

4/13 Aaron Sorkin

The screenwriter has said that the people who hacked into Sony Entertainment Pictures and released private emails are 'threatening the lives of whole families'

Theo Wargo | Getty Images for Nantucket Film Festival

5/13 Amy Pascal

Also leaked: Sony Pictures co-chair Amy Pascal's email joking about President Barack Obama's race

Getty Images

6/13 George Clooney

Leaked email chain between Pascal and George Clooney appeared to reveal just how much the actor struggled to cope with the criticism of his The Monuments Men

Getty

7/13 Barack Obama

Sony executives Scott Rudin and Amy Pascal's leaked email exchange jokes about Barack Obama favouring films with black actors

Getty

8/13 Channing Tatum

Channing Tatum's leaked Sony executive email responding to the success of 22 Jump Street with Jonah Hill, which became the highest grossing R-rated comedy ever when it opened in June this year

Getty Images

9/13 Jaden and Willow Smith

Will Smith and Jada Pinkett Smith's children Willow and Jaden Smith found themselves in the Sony inbox as well

Getty

10/13 Mark Gordon

DiCaprio's exchange with Jobs TV producer Mark Gordon (pictured) was leaked too

Getty Images

11/13 Princess Beatrice

Sony hackers linked to North Korea revealed Princess Beatrice earns $30,000 a year

12/13 Michael Fassbender

Aaron Sorkin's leaked emails claimed he had no idea who actor Michael Fassbender (pictured) was

Getty Images

13/13 Scott Rudin

Information leaked has also included embarrassing emails involving high profile producer Scott Rudin attacking Angelina Jolie

Getty Images
Last week, Norse senior vice-president Kurt Stammberger told CBS News: "We are very confident that this was not an attack masterminded by North Korea and that insiders were key to the implementation of one of the most devastating attacks in history."
However, the FBI, which first announced that the hack was linked to North Korea on 19 December, said in a statement this week that there was "no credible information to indicate that any other individual is responsible for this cyber incident."
The release of The Interview, which stars Seth Rogen and James Franco as hapless US journalists enlisted by the CIA to assassinate the North Korean dictator, was curtailed after the hackers threatened terrorist attacks against cinemas that chose to show it. Eventually, the film opened in 331 US cinemas on Christmas Day, and was also released online.
It made $2.8m (£1.8m) at the box office in its opening weekend, and some $15m from video-on-demand rentals and sales, making it Sony's most downloaded and streamed film ever.
Who is being sanctioned?
The most recent sanctions will hit North Korea's primary intelligence agency, the Reconnaissance General Bureau (RGB), which conducts international arms trades.
Also listed is the Korea Mining Development Trading Corporation (KOMID), the state's primary arms dealer and main exporter of goods and equipment related to ballistic missiles and conventional weapons, and the Korea Tangun Trading Corporation.
According to the White House, it is primarily responsible for buying materials to support North Korea's defence research and development programmes and also goes under the names Ryung Seng Trading Corporation, Ryungseng Trading Corporation and Ryungsong Trading Corporation.
The White House said the following 10 people were named because of their status as officials within the North Korean government:
·         Kil Jong Hun and Kim Kwang Yon - officials of the North Korean government and represent the southern African interests of KOMID. Kil Jong Hun is KOMID's Representative in Namibia and an official of the North Korean government.
·         Jang Song Chol - a KOMID representative in Russia and an official of the North Korean government.  He is working with individuals in Sudan who are procuring materials from him.
·         Yu Kwang Ho - an official of the North Korean government.
·         Kim Yong Chol - a KOMID Representative in Iran and an official of the North Korean government.
·         Jang Yong Son - a KOMID Representative in Iran and an official of the North Korean government.
·         Kim Kyu - the KOMID External Affairs Officer and an official of the North Korean government.
·         Ryu Jin and Kang Ryong - KOMID officials operating in Syria and are officials of the North Korean government.
·         Kim Kwang Chun - a Korea Tangun Trading Corporation representative in Shenyang, China and an official of the North Korean government.
Additional reporting by Reuters