In an historic moment for Boston, two LGBT groups have for the first time marched in the St Patrick's Day parade – alongside the city's mayor.
Organisers of the 114-year-old parade long contended that homosexuality conflicted with Catholic doctrine, with a US Supreme Court ruling twenty years ago that to force the inclusion of LGBT groups would violate the organisers' free speech rights.
As a result, previous mayors have boycotted the event. Yet, the ban was recently lifted, allowing Boston Pride and OUTVETS, a gay veteran's group, to participate in the event celebrating Irish-American culture. As a result, Mayor Marty Walsh decided that he too would take part.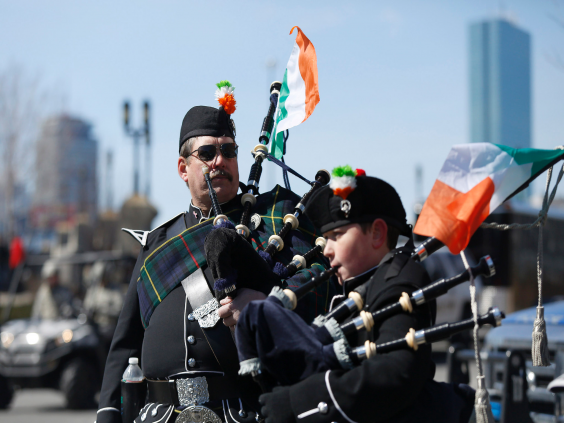 "This is a huge step forward in our mission to have inclusivity in our city and in the Boston-area community," Malcolm Carey of Boston Pride told Reuters.
The ban has increasingly appeared to run counter to prevailing politics in the state, with Massachusetts becoming the first state to legalise gay marriage in 2004.
Equally, Pope Francis surprised some members of the Catholic church in 2013 by asking "who am I to judge them?" in response to a question about homosexuality and giving advocates hope of a more relaxed stance from the church.
And we're off !!! #WickedProud #BostonStPats #bostonpride pic.twitter.com/a0M7YmodRU

— Boston Pride (@bostonpride) March 15, 2015
"I'm thrilled that the St Patrick's Day parade is inclusive this year, and the addition of Boston Pride to the list of participants reflects the values of the South Boston neighbourhood," Mr Walsh said in a statement. "With this year's parade, Boston is putting years of controversy behind us."
The decision to allow LGBT groups to participate has nevertheless caused push-back from local Catholic groups.
The Knights of Columbus, a Catholic fraternal organisation, pulled out of the parade, saying that the event had become "politicised and divisive". Last month the Immaculate Heart of Mary School in Harvard announced it would not march following the news OUTVETS had been invited to participate.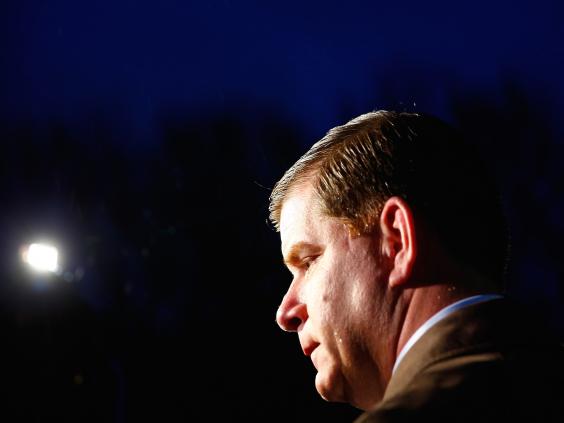 The inclusion of LGBT groups in St. Patrick's Day parades has also proved controversial in New York City, where the inclusion of just one group in last year's parade frustrated advocates. Mayor Bill de Blasio has said he will boycott the parade again this year.
Democrat US Representative Seth Moulton, is expected to walk with OutVets in the Boston parade, as is Republican governor Charles Baker.
Boston Pride expressed excitement on their website, posting: "We need all your support as we march down the streets of South Boston."
Those marching in the parade will also have to contend with low temperatures and falling snow, as this winter continues to be one of the area's snowiest ever.