A wildfire outside Yosemite national park, in California, is raging out of control and has more than tripled in size, causing scores of tourists to flee during high season.
The blaze is threatening to engulf about 2,500 homes, hotels and camp buildings near the park, one of the most popular in the country. California's governor, Jerry Brown, has declared a state of emergency.
The fire service said the wildfire had grown to more than 84 square miles and was only 2 per cent contained on Thursday, down from 5 per cent a day earlier.
While the park remains open, the blaze has caused the closure of a four mile stretch of State Route 120, one of three entrances into Yosemite on the west side, having a devastating on the local economy, which is heavily reliant on tourism.
As the flames approached the small resort village of Pine Mountain Lake, which has about 250 homes, local police went door to door to urge residents to leave, although they stopped short of a forced evacuation.
Officials have urged voluntary evacuations of more than a thousand homes and several campsites in the region. More homes, businesses and hotels are threatened in the village of Groveland, a community of 600 about five miles from the fire and 25 miles from the entrance of the park. 

"Usually during summer, it's swamped with tourists, you can't find parking downtown," said Christina Wilkinson, who runs Groveland's social media pages and lives in Pine Mountain Lake. "Now, the streets are empty. All we see is firefighters, emergency personnel and fire trucks."
Though Wilkinson said she and her husband were not yet planning to leave, many area businesses have closed and people who had rented holiday homes are cancelling plans, local business owners said.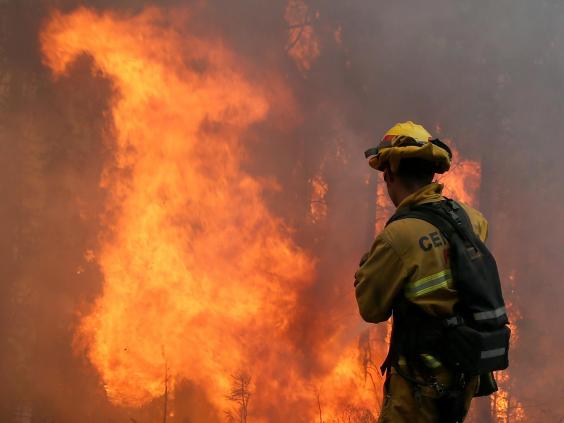 "This fire, it's killing our financial picture," said Corinna Loh, whose family owns the still-open Iron Door Saloon and Grill in Groveland. "This is our high season and it has gone to nothing, we're really hurting."
Although the situation outside the park is dire, the park itself is still open, with no accommodation or activities closed. During summer weekdays, up to 15,000 visitors arrive at Yosemite.
"The fire is totally outside the park," said a park spokesman. "The park's very busy, people are here. There's no reason that they should not come."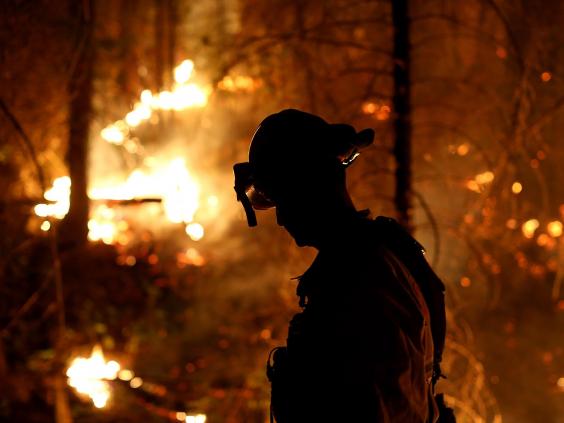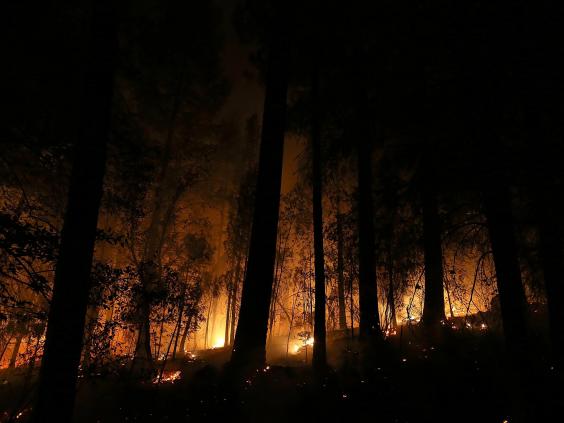 Click here or on 'view gallery' to see more images
Reuse content