A digital camera stolen from murdered former Miss Venezuela Monica Spear has led to the arrest of seven people, according to police.
Commissioner Jose Gregorio Sierralta said the camera was uncovered in a search of one of the suspects' homes.
Ms Spear and her British ex-husband Thomas Henry Berry were shot dead on a roadside near Venezuela's main port of Puerto Cabello on Monday.
They had been on holiday together with their five-year-old daughter Maya, who was also wounded by a bullet in the attack.
The tragedy has caused outrage in Venezuela, where more than nine in 10 murders go unsolved, according to the Venezuelan Violence Observatory.
Mr Sierralta said the camera led police to a band of robbers that targeted motorists on the section of highway near Puerto Cabello, the country's main port.
Their leader, a 32-year-old known as "Fat Danilo", was among those arrested, he said, and at least 11 people were involved in the killing. Four are still on the run.
Mr Sierralta claimed the ringleader supplied younger men in the gang with guns and drugs.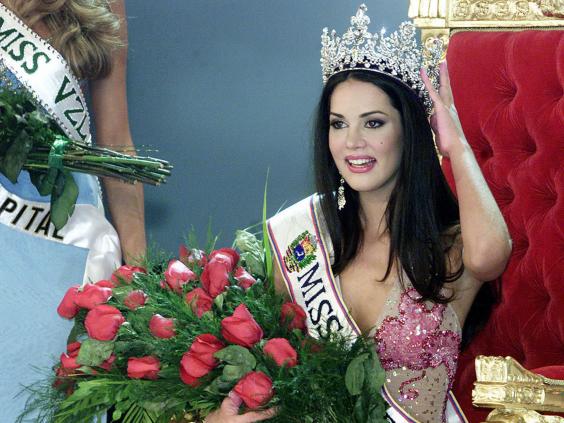 The murder weapon has not been recovered but police believe they have caught the gunman, aged 19.
Five people originally arrested as suspects have been released and police have said the flatbed lorry at the scene had arrived to help the stranded motorists.
The couple's car tires were punctured by a sharp object in the road and the crew on the tow vehicle helped lead police to the suspected robbers.
The family locked themselves in their car after they saw assailants approaching, but they shot into the vehicle.
The killings followed a pattern of late-night robberies carried out by disabling cars with obstacles placed on the roads.
A private wake was held for the couple in Caracas yesterday and Ms Spear and Mr Berry will be buried today.
Additional reporting by Associated Press
Video: Tributes paid to Venezuela beauty queen
Reuse content