The 12-year-old black boy shot dead by police officers as he played with a toy gun was responsible for his death, city officials in Cleveland have claimed.
In a response to a lawsuit filed by the family of Tamir Rice, the city said "the injuries alleged by the child and his family "were directly and proximately caused by their own acts, not this defendant".
It said the boy's death was caused "by the failure…to exercise due to care to avoid injury," according to the Associated Press.
The child was shot and killed last November after police responded to reports of someone with a gun. The caller warned in their call that the gun might be fake.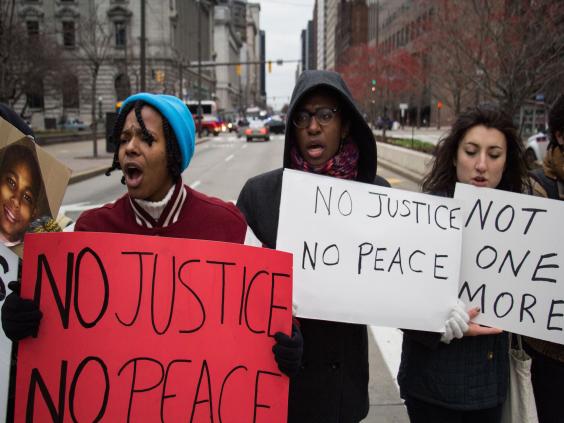 Video footage captured the officers arriving on the scene and shooting the boy less than two seconds after arriving. The youngster was standing in a park and playing with what transpired to be a pellet gun.
In the aftermath of the shooting, the boy's family filed a federal lawsuit against the city.
"Young boys playing with replica guns are commonplace in America and police are expected to approach them safely if an investigation is warranted, not shoot them dead within two seconds," said the lawsuit that seeks unspecified monetary compensation.
Reuse content