Two Wisconsin teenage girls will be tried as adults for allegedly attacking their classmate with a knife to please an online character named the "Slender Man."
Waukesha County Circuit Judge Michael Bohren said on Monday that placing the girls in the adult system would longer provide them with mental health treatment, the Associated Press reported.
"The real issue is what happens in a few years. They've committed an offense that was frankly vicious," he said. Judge Bohren maintained that he was protecting the community, saying the crime was no accident.
"This was an effort to kill someone. This was premeditated murder."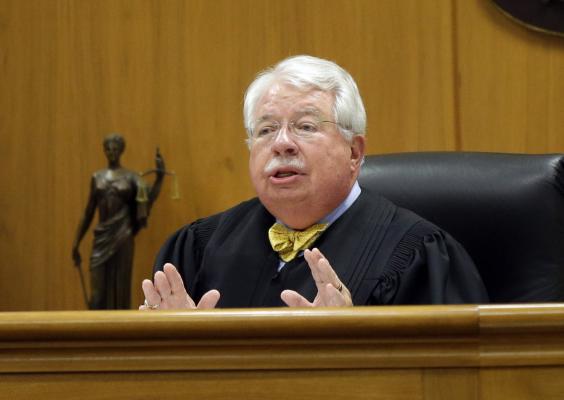 Morgan Geyser and Anissa Weier, both aged 13, are accused of stabbing their friend Payton Leutner, 13. All three girls were 12-years-old during the incident from May 2014.
Payton survived 19 stab wounds after being left in the Waukesha, Wisconsin woods during a sleepover with the girls.
The pair could face up to 45 years in prison if convicted as adults, while the girls could be held as juveniles for only five years.
"The system is broken," Morgan's father said as he stormed out of the courtroom as the judge made his ruling, TMJ4 reported.
Morgan told investigators that the "Slender Man" is a "tall, faceless man who preys on children," NBC News reported.
"He watches you — I've never seen him. He's everywhere."
The girls will face arraignment on 21 August.
12-year-old girls accused of stabbing friend to please Slender Man, a fictional Internet character
Reuse content