A 29-year-old woman who planned to end her life on Saturday after she was diagnosed with terminal brain cancer has said she may postpone her plans because she "still has enough joy" in her life.
Brittany Maynard had decided to end her life on November 1 after she was diagnosed with a glioblastoma brain tumour in January.
In a video released this week however, Ms Maynard explained that while she continues to become more ill, she was still able to enjoy her time with family and friends.
In the video, she said: "I still feel good enough, and I still have enough joy — and I still laugh and smile with my friends and my family enough — that it doesn't seem like the right time right now.
"But it will come because I feel myself getting sicker. It's happening each week."
After an initial prognosis suggested she could live for between three and 10 years she was later told by doctors she had six months to live.
She and her family then moved from California to Oregon, which in 1997 became the first US state to allow assisted suicide for terminally ill patients through its Death with Dignity Act.
She released a video earlier this month in which she explained why she had chosen to end her own life.
She said: "I will die upstairs in my bedroom that I share with my husband, with my mother and my husband by my side and pass peacefully with some music that I like in the background.
"I can't even tell you the amount of relief that it provides me to know that I don't have to die the way that it's been described to me, that my brain tumour would take me on its own."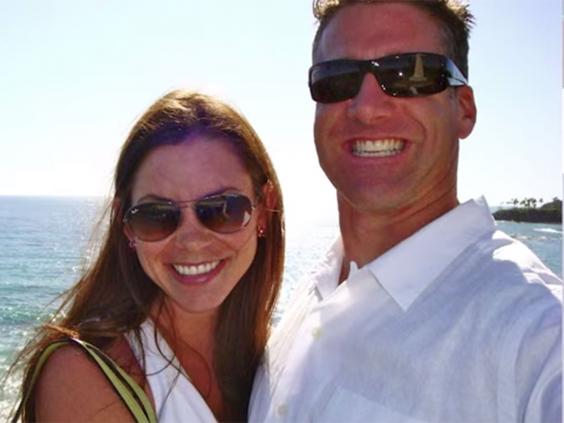 Ms Maynard began experiencing severe headaches shortly after marrying her husband Dan Diaz.
She was diagnosed with stage four brain cancer on New Year's Day.
She went on to become an advocate for the group Compassion & Choices, which seeks to expand death-with-dignity laws beyond Oregon and a handful of other states, and shared her story which has gained attention across the globe.
In the video released this week, Ms Maynard explained how she had been feeling progressively worse since her diagnosis.
She said: "The worst thing that can happen to me is I wait too long because I'm trying to seize each day but that I somehow have my autonomy taken away from me by my disease because of the nature of my cancer."
Ms Maynard has emphasised her decision is a direct result of her tragic circumstances and is not suicide.
In an interview with People magazine earlier this month she said: "There is not a cell in my body that is suicidal or that wants to die. I want to live. I wish there was a cure for my disease but there's not.
"My glioblastoma is going to kill me, and that's out of my control. I've discussed with many experts how I would die from it, and it's a terrible, terrible way to die. Being able to choose to go with dignity is less terrifying," she said.
Reuse content