Mitt Romney has announced he will not be making a third bid for the White House.
But that still leaves lots and lots of people jostling for position and sizing up their chances.All the popular kids have been having their names bandied about, whether or not they actually plan to run for president, the rich kid has jumped in the race hoping his money will set him apart from his peers, and a few of the less-popular kids who have some progressive ideas have gotten attention as potential dark-horse candidates.
It's anyone's guess who the Republican presidential nominee will end up being, but here are 19 names that have been thrown out as possible contenders in the 2016 presidential race.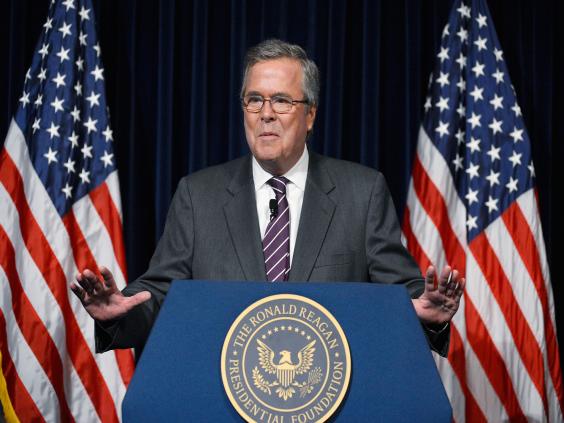 Jeb Bush
Who he is: Brother of former President George W. Bush and son of former President George H. W. Bush, Mr Bush has formed a Political Action Committee and is exploring a presidential bid. He was the governor of Florida from 1999 to 2007.
The issues: Mr Bush has indicated that his campaign would focus on the economy, foreign policy and energy. He is also known as a proponent of education reform.
Just met the excellent Journey cover band Evolution at #NADA2015. Don't stop believing, friends! pic.twitter.com/HxF9kmGo1p

hyphen; Jeb Bush (@JebBush) January 23, 2015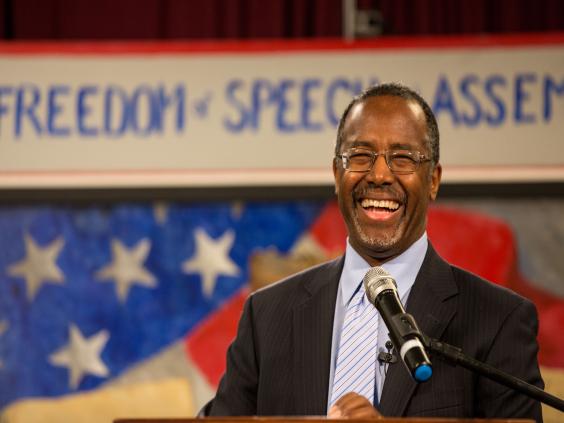 Ben Carson
Who he is: Dr Carson is a retired neurosurgeon, who became one of the most prominent physicians in the US. He has no political experience, but has formed a PAC to consider a run for president.
The issues: A big proponent of smaller government, Dr Carson holds a tough stance on illegal immigration and is staunchly opposed to government involvement in health care.
Seal the border, and turn off the magnet by cracking down on employers who hire illegal immigrants.

hyphen; Dr. Ben Carson (@RealBenCarson) January 27, 2015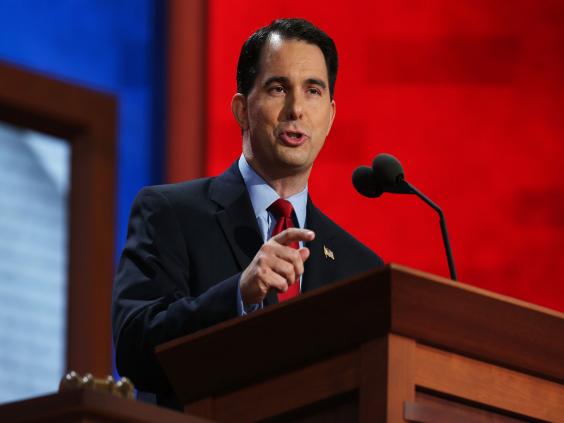 Scott Walker
Who he is: Mr Walker has served as the governor of Wisconsin since 2011 and has long been mentioned as a potential presidential candidate. Mr Walker this week launched a PAC to prepare for a presidential run.
The issues: Mr Walker opposes compromise with Democrats on key issues and would encourage increasing the fight against Isis.
President seems to measure success by how many people are dependent on the govt. We should measure success by just the opposite.

hyphen; Scott Walker (@ScottWalker) January 21, 2015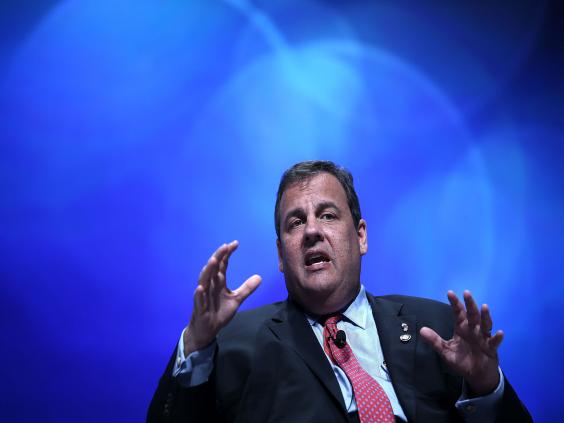 Chris Christie
Who he is: Mr Christie has served as the governor of New Jersey since 2010 and is often noted for having a big personality.
The issues: Mr Christie has been recognized in his time as New Jersey governor for balancing the state's budget while not raising taxes. He does differ from many of his peers in his stance on gun control, immigration and homosexuality.
America's leadership in the world is called into question because of a pattern of indecision and inconsistency. #NJSOTS2015

hyphen; Governor Christie (@GovChristie) January 13, 2015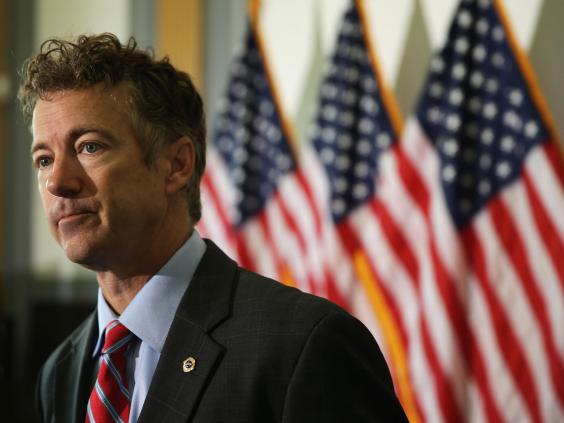 Rand Paul
Who he is: Mr Paul has served as a US senator from Kentucky since 2011. He is a libertarian and son of former US Rep. Ron Paul of Texas.
The issues: Mr Paul supports balanced spending by the government, unlike some of his peers in the Republican Party who oppose most government spending. He has been called an isolationist by some political pundits.
The same old candidates running for President #ThingsToRunFrom pic.twitter.com/MIljwji097

hyphen; Senator Rand Paul (@SenRandPaul) January 28, 2015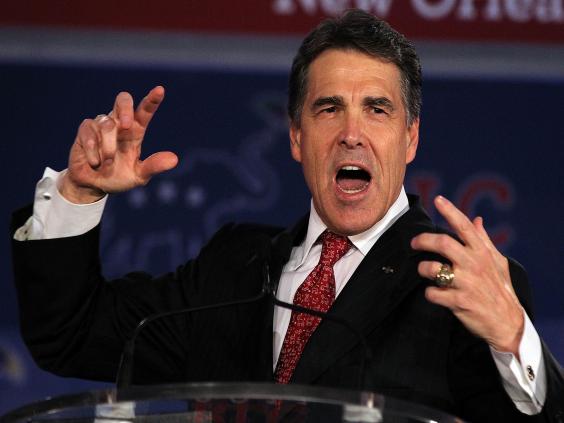 Rick Perry
Who he is: Mr Perry served as the governor of Texas from 2000 until this year and was a presidential candidate in 2012. He is facing felony charges in Texas over allegations of abusing his power, but has said those charges won't derail his 2016 plans.
The issues: Mr Perry is a big proponent of national security, one of the few potential candidates that did not support military spending cuts.
Texas ---> 53 straight months of job gains and an unemployment rate that is a full point below the national average. http://t.co/FkTTnVXN9o

hyphen; Rick Perry (@GovernorPerry) January 23, 2015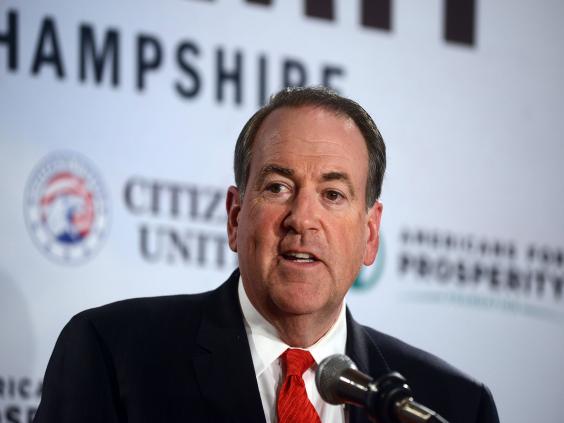 Mike Huckabee
Who he is: Mr Huckabee was the governor of Arkansas from 1996 to 2007 and ran for president in 2008. An ordained Baptist minister, he also hosted a talk show on Fox News until early this month.
The issues: Mr Huckabee supports tax reform and often touts the FairTax, which would eliminate income and payroll taxes in favour of a uniform sales tax.
Like everything with Obama, his SOTU speech was all hat, no cattle.

hyphen; Gov. Mike Huckabee (@GovMikeHuckabee) January 22, 2015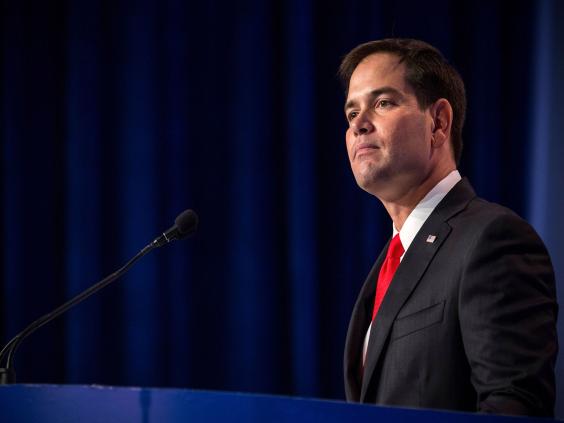 Marco Rubio
Who he is: Mr Rubio is a US senator from Florida who has served since 2011. He is an early favourite to receive heavy donations from ultra-rich donors the Koch brothers.
The issues: Mr Rubio has said the biggest issue facing the US in the near future is foreign policy and dealing with threats from China, Russia, North Korea and Iran.
We need less investment in government and more investment in America. #AmericanDreams pic.twitter.com/01CTAeg2VF

hyphen; Marco Rubio (@marcorubio) January 16, 2015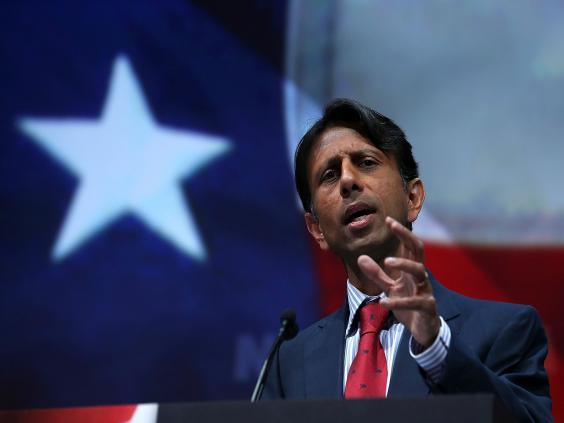 Bobby Jindal
Who he is: Mr Jindal has served as the governor of Louisiana since 2008 and prior to that was a US representative from 2005 to 2008. He is the first Indian-American governor in US history.
The issues: With a reputation as a reformer, Mr Jindal has been responsible for ethics and tax reforms during his reign as governor, and is expected to bring the same ideas in a presidential bid.
I'll save you 45 mins. Obama will decry Republicans, beat up on private business and argue for more "free stuff". Your welcome. #SOTU2015"

hyphen; Gov. Bobby Jindal (@BobbyJindal) January 21, 2015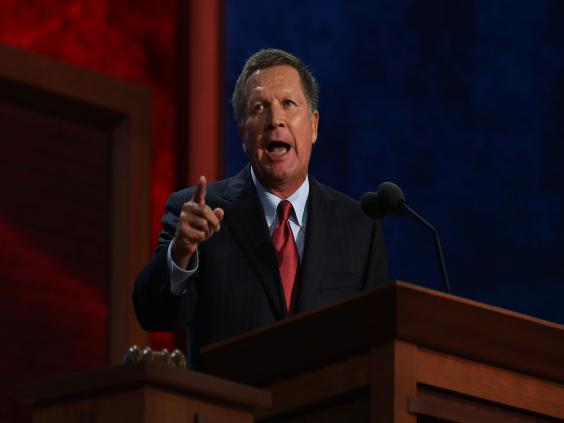 John Kasich
Who he is: Mr Kasich has served as the governor of Ohio since 2011 and previously was a US representative from 1983 to 2001. He briefly considered a presidential run in 2000.
The issues: Mr Kasich has been touting an effort to balance the national budget as he prepares for a possible presidential run.
Still think we don't need a federal @balancedbudget amendment? http://t.co/y1QZdJpE7m pic.twitter.com/sBAjZ9jVAQ

hyphen; John Kasich (@JohnKasich) January 27, 2015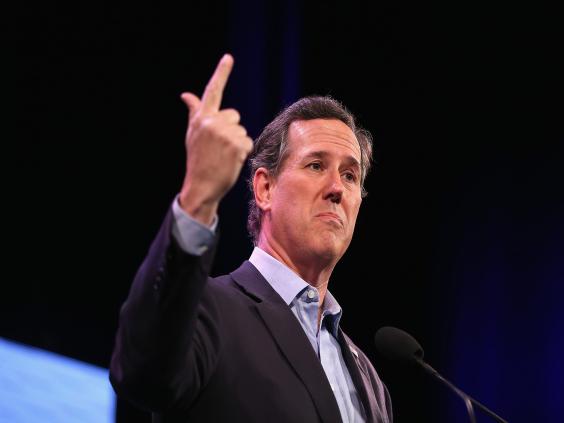 Rick Santorum
Who he is: Mr Santorum came up just short of the 2012 Republican presidential nomination, eventually losing out to Mr Romney. He has previously served stints as both a senator and representative from Pennsylvania.
The issues: A self-proclaimed blue-collar conservative, Mr Santorum favours policies that help the American worker.
A line I agree with is we want people to not only share in America's success but contribute to its success.

hyphen; Rick Santorum (@RickSantorum) January 21, 2015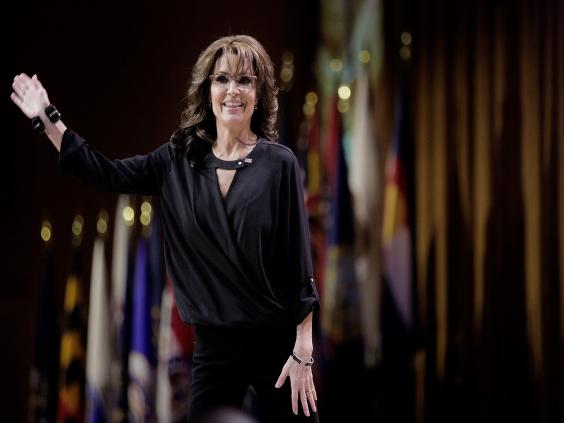 Sarah Palin
Who she is: Although recently she's been more of a punch line, the former Alaska governor has not ruled out running for president in 2016. She was the running mate of John McCain in 2008.
The issues: In a recent speech that can best be described as interesting, Palin voiced her concerns over big government and backed efforts strengthening the middle class.
All roads lead to an AMAZING new season of Amazing America, tomorrow, 9pm on Sportsman Channel http://t.co/NAIqmspKmP pic.twitter.com/7lb76pn4r7

hyphen; Sarah Palin (@SarahPalinUSA) January 15, 2015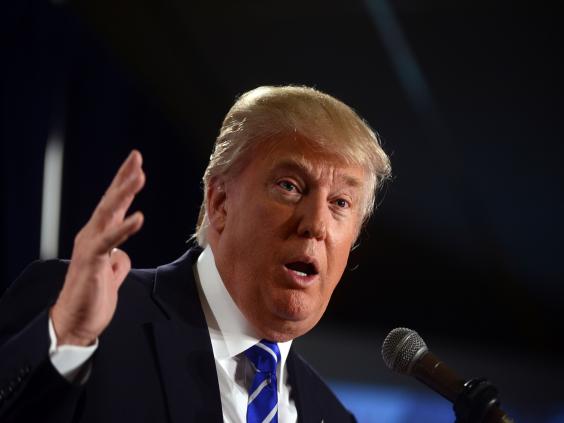 Donald Trump
Who he is: For a man who needs little introduction, Mr Trump is a political unknown. He has never held public office and is known primarily as a businessman and television personality.
The issues: If Mr Trump chooses to run, his campaign will be built around the economy and reducing the national debt.
Many people are saying it was wonderful that Mrs. Obama refused to wear a scarf in Saudi Arabia, but they were insulted.We have enuf enemies

hyphen; Donald J. Trump (@realDonaldTrump) January 29, 2015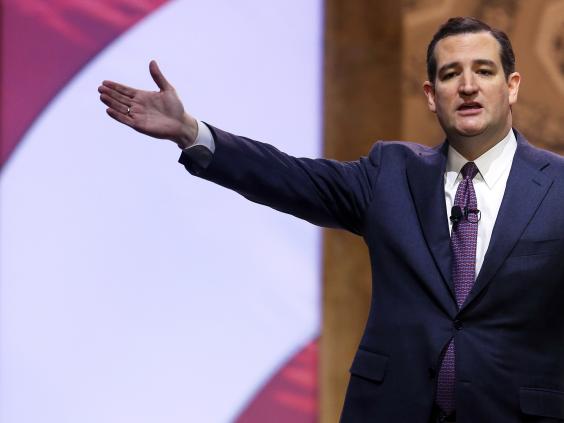 Ted Cruz
Who he is: Mr Cruz has served as a US senator from Texas since 2013 and previously was the solicitor general of the state from 2003 to 2008.
The issues: Mr Cruz is strongly against illegal immigration and figures to offer a presidential campaign heavy on foreign policy. He supports tough sanctions on both Russia and Iran.
RT if you agree it's long past time to #AuditTheFed! pic.twitter.com/GQIEoGdU99

hyphen; Ted Cruz (@tedcruz) January 29, 2015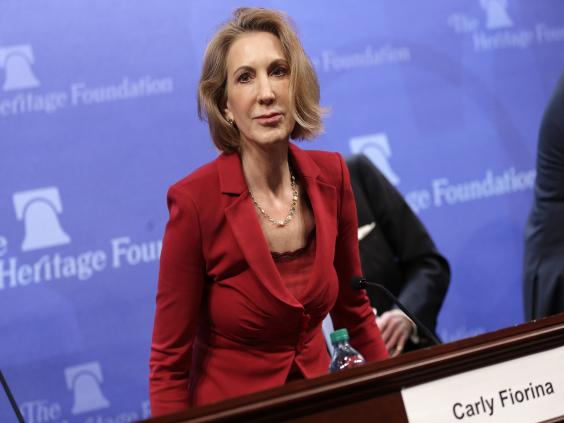 Carly Fiorina
Who she is: Ms Fiorina is the former CEO of Hewlett-Packard and a former executive at AT&T. She also was a 2010 nominee from California for the US Senate.
The issues: Ms Fiorina, should she run, will campaign as a pro-business candidate whose background as chief executive of a major company proves she can handle the US economy.
Unlike @HillaryClinton, I understand what it means that our ambassador to Libya & 3 other brave Americans were killed. #IAFreedomSummit

hyphen; Carly Fiorina (@CarlyFiorina) January 24, 2015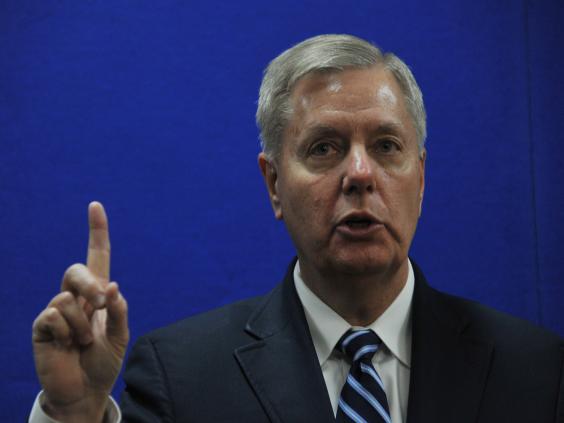 Lindsey Graham
Who he is: Mr Graham is a US senator from South Carolina, who has served since 2003. Previously, he was a US representative from the state between 1995 and 2003. He has formed a committee to explore a presidential bid.
The issues: Mr Graham is a known proponent of defence and foreign policy, with his politics often aligning with those of 2008 presidential candidate John McCain.
President Obama's basically incompetent when it comes to foreign policy.

hyphen; Lindsey Graham (@GrahamBlog) January 23, 2015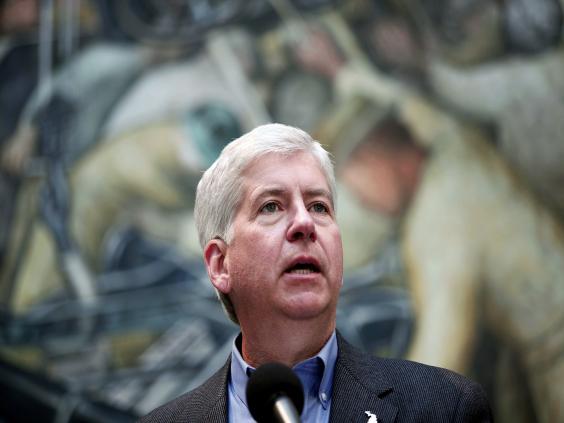 Rick Snyder
Who he is: Mr Snyder has been the governor of Michigan since 2011 and previously was the CEO of venture capital firm Ardesta.
The issues: If Mr Snyder runs for president he will tout his background in business and economics, and that he oversaw Detroit's emergence from bankruptcy. Pundits have suggested he is uneasy when it comes to social issues.
"I don't make decisions based on partisan politics. It's about doing what's best for the people." -Governor Snyder

hyphen; Governor Rick Snyder (@onetoughnerd) January 26, 2015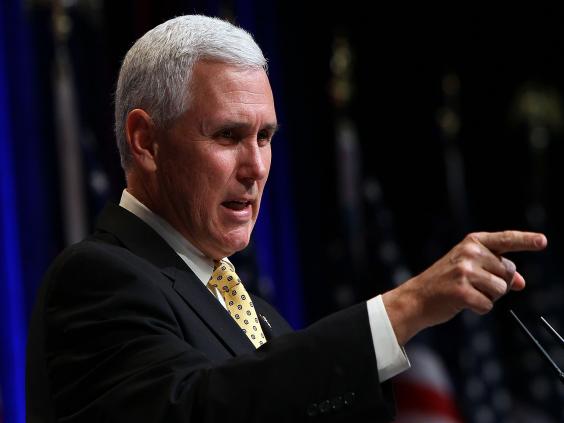 Mike Pence
Who he is: Mr Pence is the governor of Indiana, serving since 2013. He previously was a US representative from the state between 2001 and 2013.
The issues: Mr Pence is a proponent of free-market economics and differs from some of his peers in that he opposes Common Core educational standards.
On #RoevWade 42nd: "We cannot diminish the value of 1 category of human life-the unborn-w/o diminishing the value of all human life" -Reagan

hyphen; Governor Mike Pence (@GovPenceIN) January 22, 2015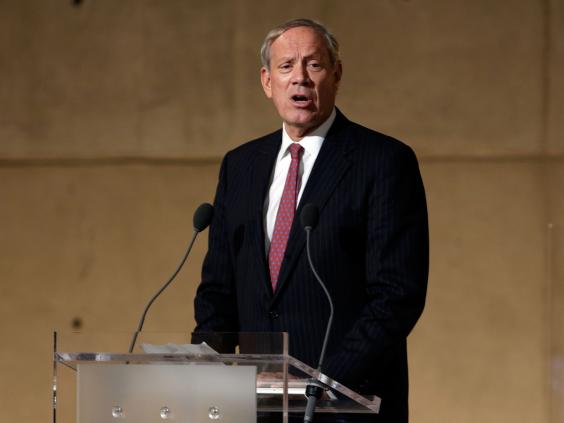 George Pataki
Who he is: Mr Pataki served as New York's governor from 1995 to 2006. He also served stints in the New York House of Representatives and the New York Senate.
The issues: Considered a moderate Republican, Mr Pataki strays from his party on abortion rights and gay marriage. However, he sticks close by on issues of immigration and the economy.
Like our Founding Fathers we must give back our government to the people. http://t.co/HL0qVtQKEq

hyphen; George E. Pataki (@GovernorPataki) January 23, 2015
The fallen Republicans
Below are the Republicans we initially included in our list of Republican presidential hopefuls, but who have since dropped out of the race.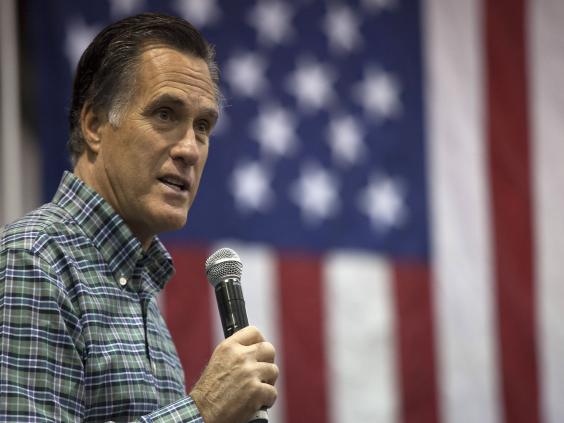 Mitt Romney
On 30 January, Mr Romney revealed that he would not seek another White House run, saying he was stepping aside to open the opportunity for others in the Republican Party.
Follow Payton Guion on Twitter @PaytonGuion.
Reuse content