Bang.
A youth lies on the ground between desks and bloody textbooks. A brunette in an Argyle sweater is sprawled nearby on the linoleum floor, with a red hole in her abdomen.
We are just 10 miles from Newtown, Connecticut, the site of a mass shooting of schoolchildren in 2012, and Phil Chalmers has 600 high-school students riveted with a PowerPoint presentation featuring photos of murdered and maimed teens. "First, he killed his teacher. She died with chalk and eraser in her hand, doing what she loves to do. Bang!" Next slide.
On a Tuesday in early June, America's self-proclaimed "Leading Authority on Juvenile Homicide and Juvenile Mass Murder" is telling in graphic detail the story of Barry Loukaitis – who in 1996 shot three people to death and injured another at Frontier Middle School in Moses Lake, Washington – as part of his popular anti-violence presentation. Chalmers tells his audience that Loukaitis came to Frontier looking for the kids who had teased him, so "be careful who you're bullying, because you could be bullying a potential mass murderer".
With his sandy blond crew-cut and mixed-martial-arts T-shirts, Chalmers looks like an undercover cop posing as a gym coach, but he runs an estate agents in Aurora, Ohio, and despite having given these presentations for 30 years, he has not been employed in either a police department or a district attorney's office, nor has he studied criminal justice. He never took speech training either, but after becoming a Christian as a teen, he took to the pulpit, warning church youth groups about the dangers of rock music, among other things.
Chalmers might be the most popular motivational and anti-violence speaker on the circuit. He annually gives between 50 and 150 speeches to schools and law enforcement agencies for up to $3,500 per gig. For around $2,000 total, you can join his Sudden Impact Speaking Team. The almost 40 team members who have signed up can make speeches like Chalmers' and sell merchandise, such as T-shirts and DVDs.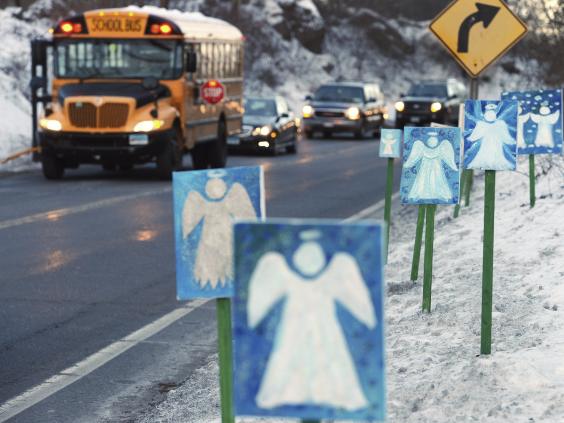 Since the 2009 publication of Inside the Mind of a Teen Killer, in which he claims to identify the 10 reasons that kids kill, as well as warning signs (claims that several experts dispute) – he has also fashioned himself into what he calls a "TV personality". He has served as the consultant in the Biography Channel special Killer Teens and E's Billionaire Crime Scenes.
Chalmers also says that he is in talks with a "major television network" about producing a reality show. He would introduce would-be killers – those who meet his criteria for homicidal risk – to incarcerated teen killers. The prisoners would then talk some sense into the troubled, but not yet homicidal, kids.
"The tentative title is The Teen Killer Whisperer," Chalmers says. "It's kind of funny."
Chalmers says his work has helped law enforcement avert many crimes, though he does not specify how many cases he was directly involved in. Without explaining the number, he says: "We've stopped more than 200 school massacres since Columbine. Probably more."
In the parking lot of the Outback Steakhouse, near Newtown, there's a yellow Hummer with the word "BULLYPROOF" painted on the windshield in yellow, with squiggles suggesting bullet holes. I recognise Chalmers' truck from the home page of his website.
I meet with Chalmers and his second wife, Wendi, the evening before his appearance near Newtown. "We did some sightseeing in Newtown," Phil says. "We drove by Adam Lanza's mom's house." Chalmers opens his iPhone and shows me a picture: there he is, hands on hips, in front of the white house where the former schoolteacher lived with her murderous son.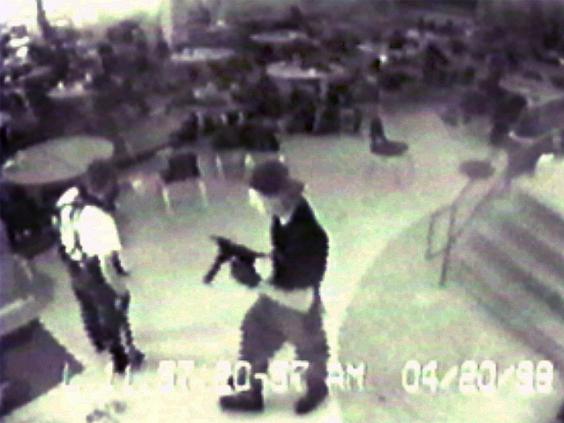 Chalmers then launches into his backstory. He grew up poor in a dangerous part of Cleveland. His father was an abusive alcoholic. Around age 10, things started to turn around. Phil's dad stopped drinking. The family moved to Aurora, near Ohio's Amish country. The dirty, crime-filled streets he knew were replaced by suburban roads. He says he got good grades in high school and a spot on the football team. But he smoked pot and drank too much with his pals. "We didn't commit any crimes," he says. "We were just doing some things we shouldn't have been doing."
After graduating from high school, Chalmers was working in his town's public works department when a friend there suggested that he come to his church. Several months after that first service came a "lightbulb" moment, Chalmers says between creamy spoonfuls of soup. "I realised the things I was involved with were very empty." Chalmers says that he started speaking to church youth groups to warn them about rock music.
When he was about 20, Chalmers interviewed his first teen killer, Sean Sellers. In 1986, the Oklahoma City 16-year-old killed his mother and stepfather while they slept and later claimed he'd been possessed by demons. Chalmers first saw Sellers on TV; he wrote to the prison and asked for a meeting. The facility agreed. Chalmers told a youth organisation with whom he worked about the meeting. The group put him in contact with a camera crew, which filmed the interview. This became Stuck in a Nightmare, a 1990 documentary about the alleged dangers of Satanism. (Sellers was executed for the murders in 1999.)
Chalmers says that he "was hooked" and began speaking with every teen killer that he could find. He claims now to have spoken to 200 juvenile murderers and studied the cases of another 1,000 over the years. "That's why nobody else has done this," he says of his work, adding that a project of this scope "takes 25 years". And why him? "Basically, I could speak their language. It's kind of a gift."
Among the questions he asks those who agree to meet, write or talk to him on the phone are: "Did you masturbate? Did you wet the bed? Did you have sex with your sister?"
What he learnt became the basis for Inside the Mind of a Teen Killer. In the book, Chalmers argues that kids kill for 10 reasons: an abusive home life and bullying; violent entertainment and pornography; anger, depression and suicide; drug and alcohol abuse; cults and gangs; easy access to and fascination with deadly weapons; peer pressure; poverty and a criminal lifestyle; lack of spiritual guidance and appropriate discipline; and mental illness and brain injuries. He also categorises the six types of killer youth: the family killer;the school shooter; the crime killer; the gang/cult killer; the baby killer; and the thrill killer. While Chalmers allows that violent media alone doesn't make teens kill, he believes that it contributes to teen criminality.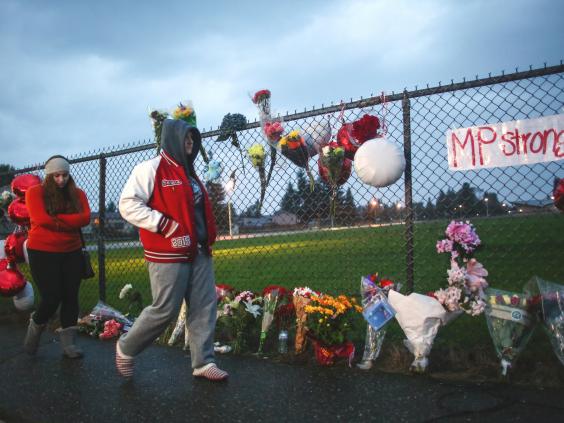 "It's the No 2 cause on my list, so it's very important," he says. "The thing that people get confused about, they'll rant and say: 'You can't blame violent video games.' I kind of agree with them. It's not one cause, but most of these kids have three to six causes. I don't meet a lot of mass murderers who like Taylor Swift."
Chalmers' presentation at Masuk High School in Monroe, Connecticut, was secular, but there's no denying an ideological overlap between his pulpit past and his crime beat. In Inside the Mind of a Teen Killer he warns, "The environment surrounding our children is becoming increasingly violent and, as a result, so are our children."
He emphatically points out that Luke Woodham, the Mississippi school shooter who killed three people in 1997, was in a Satanic cult. "I call this Generation Death. They see so much violence, they're very desensitised to it," he says, by way of validating his use of gory photos and apocalyptic warnings. "If we don't keep it edgy, if I just get up there and say, 'Don't bully, it's bad', I might as well just stay in Ohio."
Chalmers' in-your-face approach has nevertheless drawn ire from parents who think it might be too violent for kids. After a recent school presentation to 11- to 14-year-olds near Omaha, Nebraska, in which photos of dead children featured prominently, a parent decried Chalmers' style as traumatic, writing to him that "your graphic violence is its own form of bullying. This sends kids to a dark place, one they may have never gone to... I am so disappointed at our school for allowing you in the building."
Some of the country's top experts on teen violence believe that Chalmers' methodology is flawed. They contend that you can't profile juvenile teen killers the way that Chalmers has, much less make blanket statements about preventing shootings.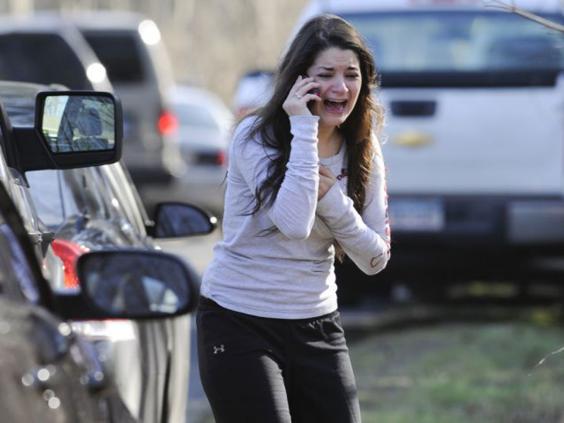 Laurence Steinberg, a distinguished professor of psychology at Temple University, Philadelphia, says that making data-based conclusions and predictions on behaviour requires a large sample, and there aren't enough teen killers for a sample group. "There may be lots of factors that kids who have committed homicide share in common," Steinberg says, "but there are probably millions of people who have those factors who haven't committed homicide."
Chalmers' views also appear at odds with FBI guidelines on school shooters. In the first chapter of an FBI risk-measurement manual called The School Shooter: A Threat Assessment Perspective, an introduction warns that the publication is "not a 'profile' of the school shooter or a checklist of danger signs pointing to the next adolescent who will bring lethal violence to a school. Those things do not exist."
Asked about this criticism, Chalmers stands by his methods and pedigree. "I'm able to test my research and it works – it's like math," he says. "A lot of people have asked me, 'What did you take in school for this?' You can't take anything in school for this. It's hard work."
"He probably would have become a cop," says Wendi, who met Chalmers at a school in Missouri where she was a principal.
Chalmers sips his soda reflectively. "The truth is, if I were to have become a cop, I wouldn't have done what I've done because I would have been too busy working as a cop."
He has his supporters, including prominent law-enforcement officials and one of the country's foremost anti-violence trainers – Lt Col Dave Grossman, an Army Ranger who taught psychology at West Point and is internationally recognised as an expert in violent crime, says Chalmers is "without a doubt, the definitive expert on teen killers".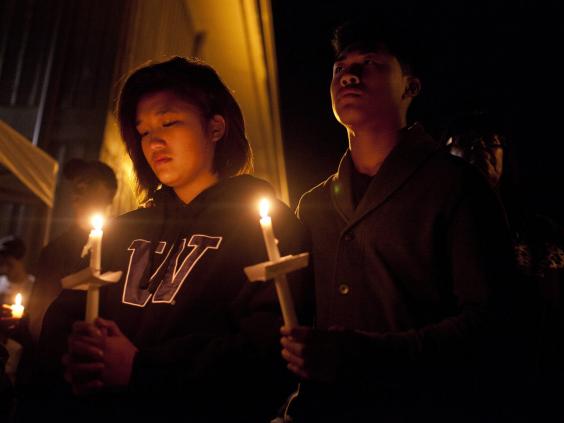 "He's surveyed them all, he's corresponded with them all," adds Grossman, who runs the Killology Research Group, which teaches law enforcement agencies about violence and aggression. "He really knows his stuff."
Grossman dismisses the scholarly criticism. "The academic world is very insular," he says. "Very few people in that community move outside that community."
And Chalmers is very good at relating to the public. That day in Monroe, he captivated an audience of social-media-addled young adults; nobody in the room seemed to text, tweet or post on Facebook the entire time he spoke. Kids came up to him for hugs and posed with him for pictures. School administrators and resource officers were equally rapt.
One police officer from a neighbouring department came to the school from another jurisdiction just to see Chalmers – he'd heard him speak at prior trainings and has been smitten with his message ever since.
Indeed, a large part of Chalmers' appeal is that he comes across as a minister in the truest sense of the term, and that's what his audiences seem to want: he truly attends to the needs of his audience. He tells students, teachers and first responders, who likely live in constant fear of school shootings, what they want to hear – with one quick presentation, they can prevent that which is largely unpreventable.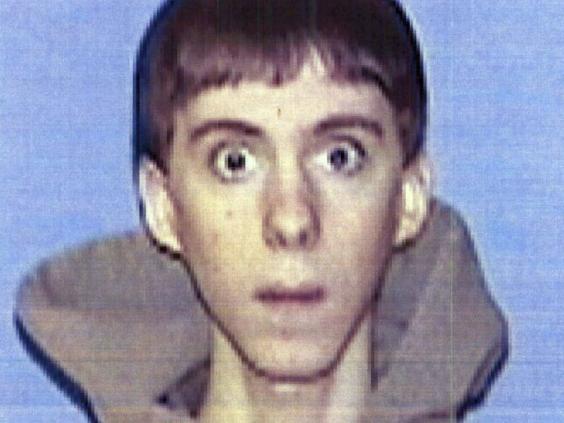 One 18-year-old sitting in the school cafeteria after Chalmers' presentation was initially sceptical. But she clicked when he started showing photos of school shootings. Like many at Masuk, this college-bound senior lives close to Newtown, where on 14 December, 2012, Adam Lanza killed 26 at Sandy Hook Elementary School and then himself, after executing his mother at their home. She says that adults in the area have avoided discussing Newtown with their children. So two years later, the massacre still felt like an open wound – until Chalmers showed up, she says.
"When I heard what it was about, I was like, 'We've heard this same thing over and over – lame'," she tells me. "He showed us real pictures, [our parents] would never actually do that. I think we really needed to see it.
"This was the first time that we really talked about it in depth," she says. "It was more like closure."
© Newsweek
Reuse content