Health officials in the US have revealed that a woman in Washington state did from measles – the first such death in the country for 12 years.
Officials said the woman, the first person to die from the highly contagious since 2003, was most likely exposed to the virus in a health facility in Washington during an outbreak there. She has not been named or her age given, but officials said she was not elderly.
Anne Schuchat, director of the National Centre for Immunisation and Respiratory Diseases at the Centres for Disease Control and Prevention, told the Associated Press there have been 178 cases of measles in the country so far this year. She said the best protection was immunisation.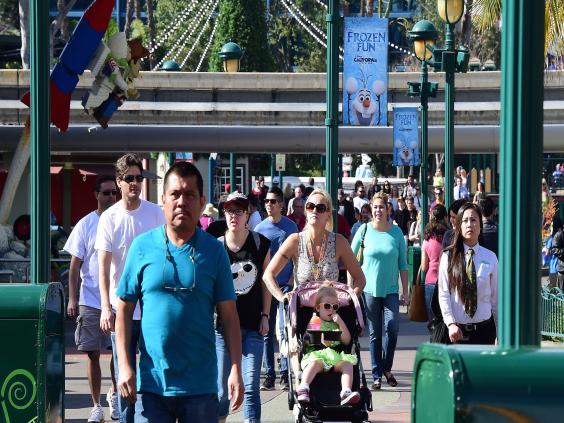 "It's very sad that we have a death from measles in the US," she said.
"We really rely on people who can be vaccinated to protect those for whom vaccine protection isn't available."
The woman died this spring. A post-mortem examination confirmed she had an undetected measles infection, the Washington State Department of Health said in a statement issued on Thursday. The official cause of death was announced as "pneumonia due to measles".
"The woman had several other health conditions and was on medications that contributed to a suppressed immune system," the statement said. 
"She didn't have some of the common symptoms of measles such as a rash, so the infection wasn't discovered until after her death."
Officials said the case was not related to a recent measles outbreak that started at Disneyland and triggered a national debate about vaccinations, but rather was a different strain.
The woman was hospitalised for several health conditions in the spring at a facility in Clallam County, which covers the northern part of the Olympic Peninsula. She was there at the same time as a person who later developed a rash and was contagious for measles, officials said.
After being treated in Clallam County, the woman was moved to the University of Washington Medical Centre in Seattle, where she died.
Reuse content