Wisconsin Governor Scott Walker will announce his bid for the 2016 presidential campaign on Monday.
I'm in. I'm running for president because Americans deserve a leader who will fight and win for them. - SW http://t.co/DZG253QjfP #Walker16

— Scott Walker (@ScottWalker) July 13, 2015
Here are five things to know on the 47-year-old politician.
1. He's the subject of a state criminal investigation into illegally coordinating campaign funding.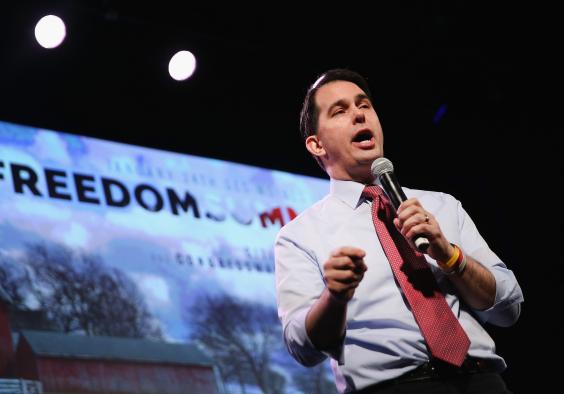 The US Supreme Court has put a hold on whether a conservative group illegally coordinated with Mr Walker's 2012 recall campaign.
2. He's notorious for breaking up unions.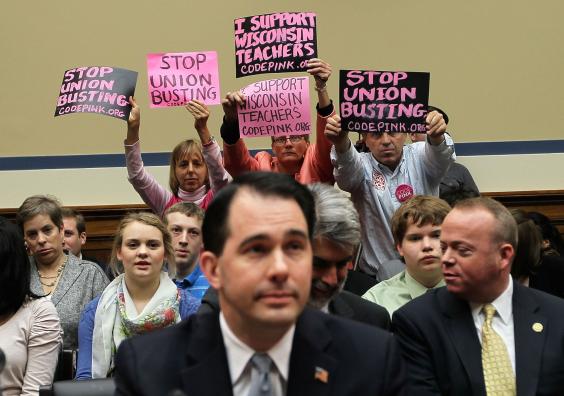 Mr Walker rose to prominence by ending collective bargaining for public workers.
Josh Goldstein, president of the American Federation of Labor and Congress of Industrial Organizations, issued a one-sentence reaction to the Governor's Monday announcement.
"Scott Walker is a national disgrace."
3. He didn't finish college.
Mr Walker enrolled at Marquette University in 1986. During his junior year he was offered a job at the American Red Cross and he left school to pursue his professional career.
4. He's been backed by the Koch Brothers.
David and Charles Koch told donors in April that they supported Mr Walker's campaign and that he should be the Republican nominee, the New York Times reported.
The Koch Brothers are big spending, highly influential Republican donors who have pledged to spend nearly $900,000 advancing conservative politics over the next two years.
5. And he once worked at a McDonald's.
Thanks to the crew at the Delavan @McDonalds for the great welcome!!! I flipped burgers there in high school. -SKW pic.twitter.com/hahXcPUkXG

— Scott Walker (@ScottWalker) July 12, 2015
Reuse content