A Regal Cinemas employee sparked outrage with social media posts that were offensive to minorities after the South Carolina shooting that took the lives of nine black church members.
Hyley DiBona was fired from a Regal Cinemas theater in the Las Vegas, Nevada area after responding to the Charleston shooting that left nine black churchgoers dead.
Ms DiBona said that minorities "shouldn't complain" and leave the country if they have a problem with race in America — some photos showed Ms DiBona wearing a Regal Cinemas uniform during her work shift.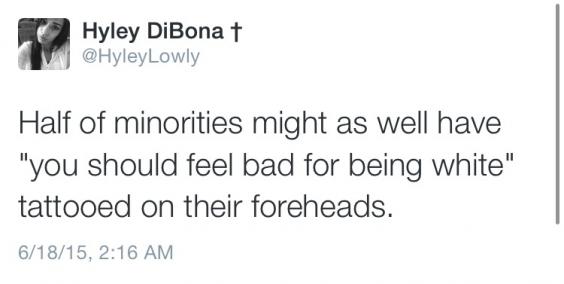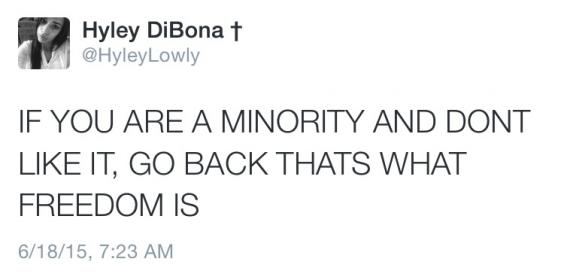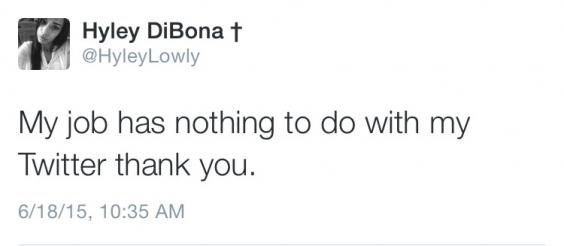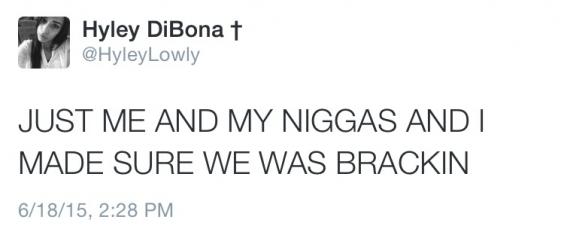 The US theater chain quickly issued a statement after social media users issued complaints. The chain said they do not tolerate the behaviour.
"The individual does not represent Regal Entertainment Group. Her comments are offensive and she has engaged in behavior that violates everything which Regal stands for," the statement read.
"No representative from Regal has in any way consented or acknowledged her or the continuation of her employment. The alleged text from her GM is false. Rest assured that no Regal Entertainment Group guest, regardless of which Regal you frequent, will ever need to worry about any individual being employed by Regal that engages in such conduct."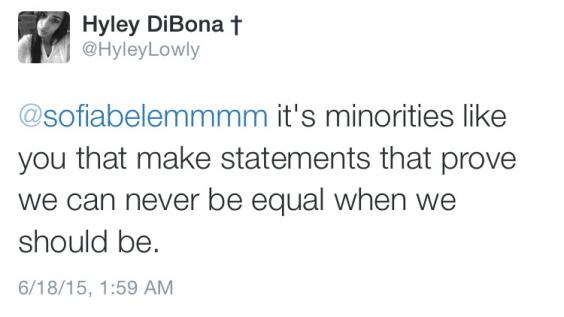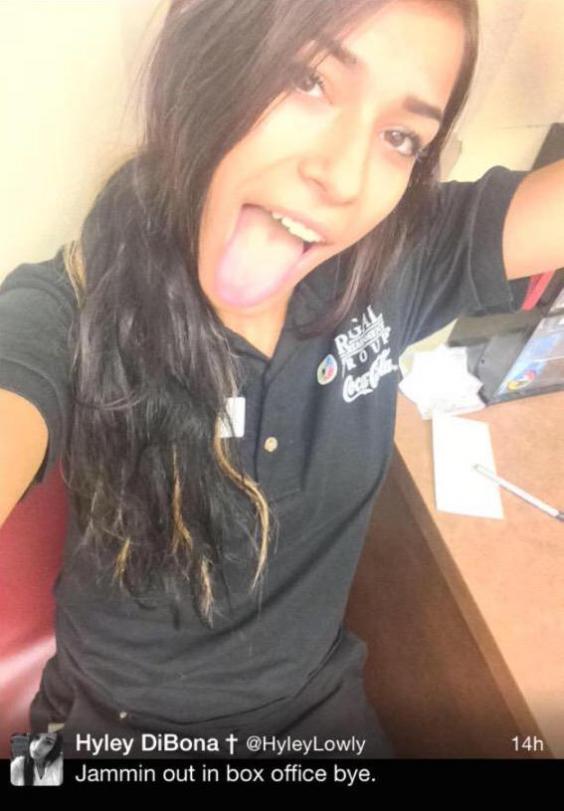 Ken Thewes, Chief Marketing Officer at Regal Entertainment Group, clarified to The Independent stating that he believed Ms DiBona was fired: "We don't tolerate that."
Ms DiBona seemed to shrug off the firing as she claimed to have another job at a local Hooters restaurant.
However, Kelly Propst of Largemouth PR issued a statement to The Independent on behalf of Hooters of America:
"Hooters currently has no record of Hyley DiBona being an employee and in no way shares her views."
Reuse content