There's no business like snow business.
And with snow business being a hot topic in Boston at the moment - with the city recording its snowiest month on record with 45.5 total inches - it's a great opportunity for meteorologists to make a name for themselves.
The Weather Channel's Jim Cantore has done just that - with a video of him running around in heavy snow in sheer glee going viral over the weekend.
Why exactly was Cantore so ecstatic, at a time when most are probably fed-up with the brutal winter in Massachusetts? Not forgetting that Cantore himself did not look particularly warm, standing in the howling wind, his glasses misty and his beard covered in snow and ice.
Well, it's because Cantore and his team caught thundersnow on camera - that's a storm which has both lightning and snow, for the non-meteorologists out there.
Video shows a brief flash of lightning which acts as a trigger to send Cantore into a boyish fit of happiness, screaming and fist-pumping as he runs around in the snow.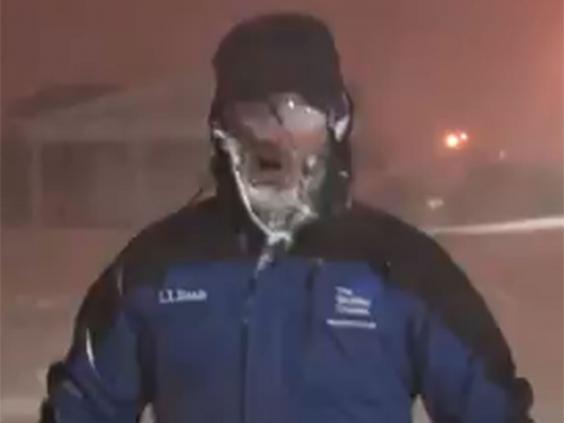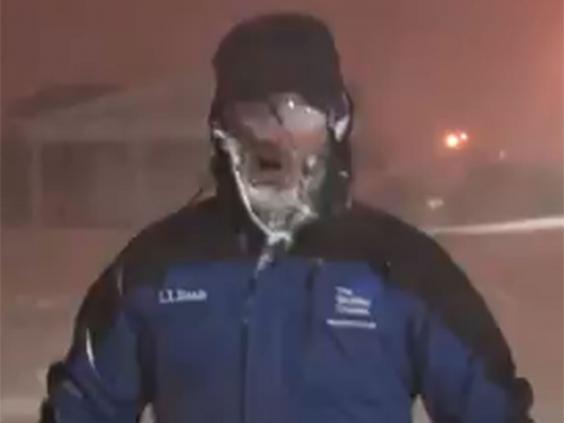 "Oh yes, yes, yes," he shouts, as if he's Steve Cram commentating on Mo Farah at London 2012. "We got it baby, we got it, we got it, yes. Listen to that. Oh baby! Oh again, again. That's a two-fer, baby..! Oh again, again!
"You can have your $500m jackpot in powerball, or whatever the heck it was but I'll take this baby. Four, four thunder strikes, four episodes of thundersnow."
Arguably, Cantore's reaction isn't that surprising - he got very excited by thundersnow in Chicago back in 2011. Still, he's been waiting four years to capture this rare phenomenon again, so you can forgive his over-excitement.
Reuse content