A crowd of thousands marched through New York yesterday to protest the death of an unarmed black man who was killed by being locked in a chokehold by a white police officer. The protest comes as unrest continues in Ferguson, Missouri after a similar incident.
The march began at the crossroads in Staten Island where Garner was confronted by police. Protesters led by Garner's family marched behind a banner reading "We Will Not Go Back, March For Justice", to the office of Staten Island's district attorney general, Daniel Donovan.
Protesters have asked that he press for criminal charges against the officers involved in his death.
Around 3,000-5,000 protestors took to the streets for the rally led by civil rights activist Al Sharpton, police said, and no arrests were reported. Sharpton and Garner's family had called for a peaceful protest, which they said reflected Garner's personality, trying to avoid the flare-ups of violence that have marked demonstrations against the death of Michael Brown.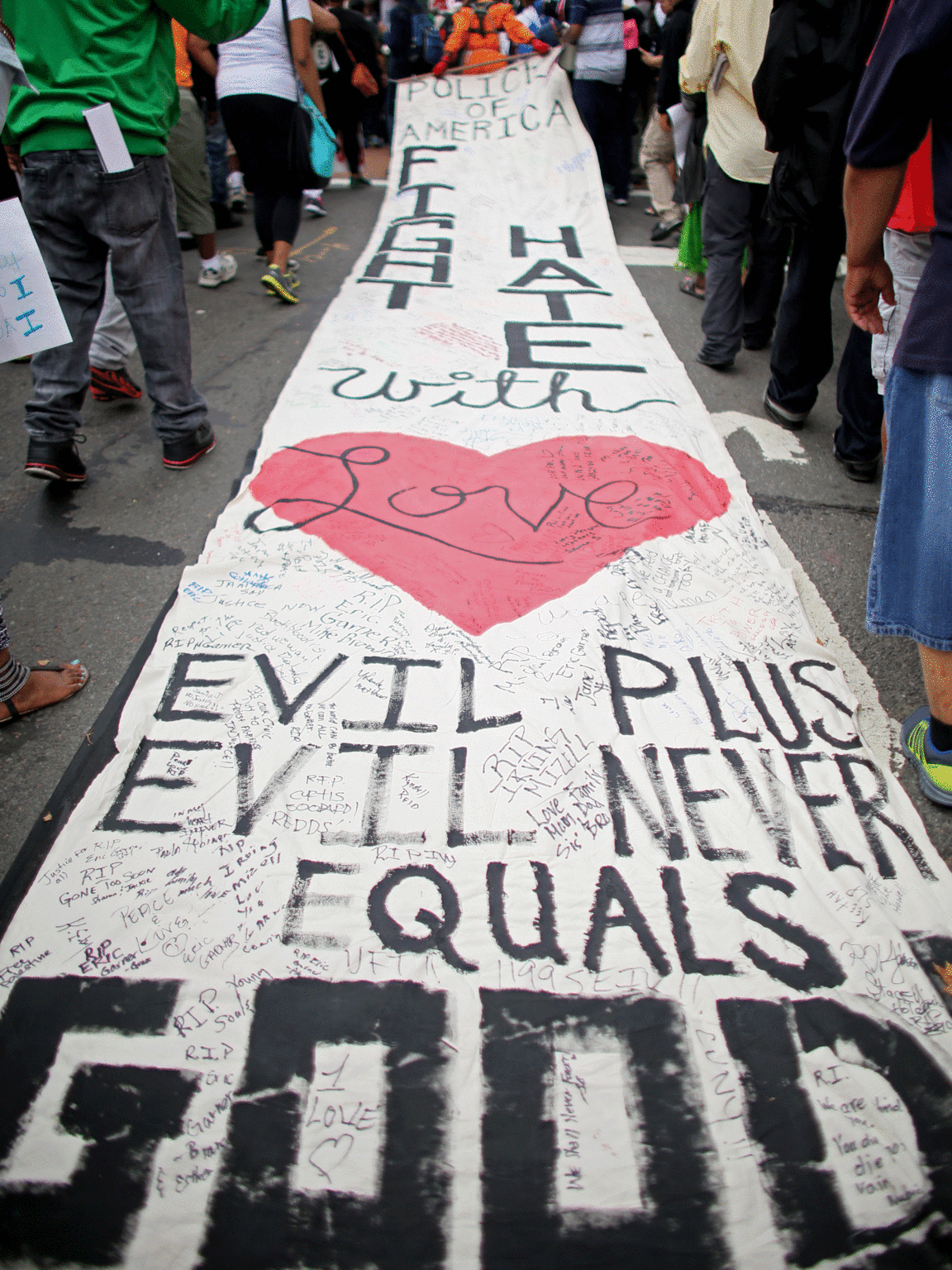 Some protestors carried signs saying 'Hands Up, Don't Shoot', the slogan that has emerged as a popular chant among protesters in Ferguson, Missouri. That city has been engulfed by protest after Michael Brown was shot and killed by a police officer two weeks ago.
Demonstrators also chanted 'I can't breathe', Eric Garner's last words.
Reuse content