The trial of former Charlotte-Mecklenburg cop Randall Kerrick, accused of voluntary manslaughter in the fatal shooting of Jonathan Ferrell, is under way.
The 12-member jury will decide whether Mr Kerrick used excessive force when he fired 12 shots at the 24-year-old unarmed black man, who was seeking help after a violent car crash in September 2013.
Moments after the crash, Mr Ferrell lost his cellphone, was forced to kick out the window of his finance's car to escape and desperately knocked on the first door he came across for help.
He repeatedly knocked on the front door of Sarah McCarthy's home, who was alone with her young child. Ms McCarthy said on Monday that she heard banging at 2:30am, opened then the door, and was "terrified" when she realized it wasn't her husband at the door — she slammed the door on the young man and immediately phoned the police.
Three officers responded to the call, claiming that the young man began approaching the officers. Mr Kerrick was the only one to open fire on the former Florida A&M football player, who died at the scene.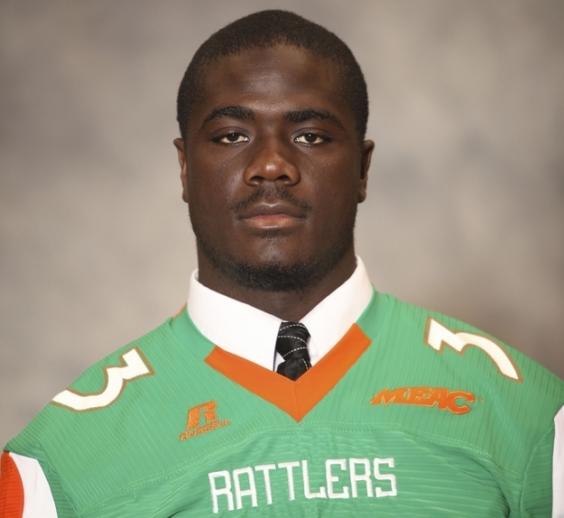 Prosecutor Adren Harris claimed that Mr Kerrick never identified himself or gave commands before killing the young man who was only seeking help after the accident.
Mr Ferrel had recently moved to Charlotte to start a life with his fiance, and was employed at Best Buy and Dillard's. Several of his coworkers claimed that he was in good spirits before the car accident and fatal encounter with police.
Attorneys for the former officer alleged that Mr Ferrell was drunk after the night out and had ran toward the officer, threatening his life. However, a toxicology report showed his blood-alcohol level was not over the legal limit, the Charlotte Observer reported.
Mr Ferrell was also unarmed and had no criminal record.
In January 2014, a grand jury refused to indict Mr Kerrick for the fatal shooting. However, North Carolina's Attorney General Roy Cooper requested a full grand jury revisit the evidence because the panel was missing several members — resulting in the indictment.
In May 2015, the city of Charlotte agreed to pay the young man's family a $2.25 million settlement over a civil lawsuit in the shooting.
The Associated Press contributed to this report.
Reuse content