Three teenagers have been rescued after they were swept away when a flash flood gushed through a park in Texas, as parts of the US attempt to cope with Tropical Storm Bill.
The incident comes as states in the US' already-soaked midsection are hit by further heavy rainfall and flooding.
The trio were in McAllister Park, San Antonio, when their vehicle was caught in stream at around 6pm on Wednesday, according to San Antonio Fire Department chief Christian Bove.
They were then forced to stand atop the vehicle as water rose up to three feet.
Having either fallen or jumped into the rushing water, the teenagers managed to grab onto a tree branch and waited for rescue crews to reach them by boat.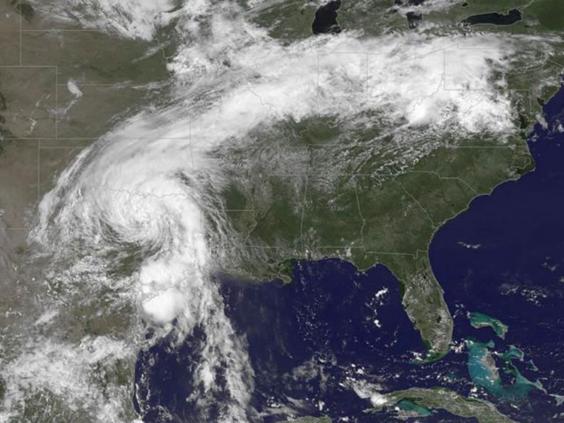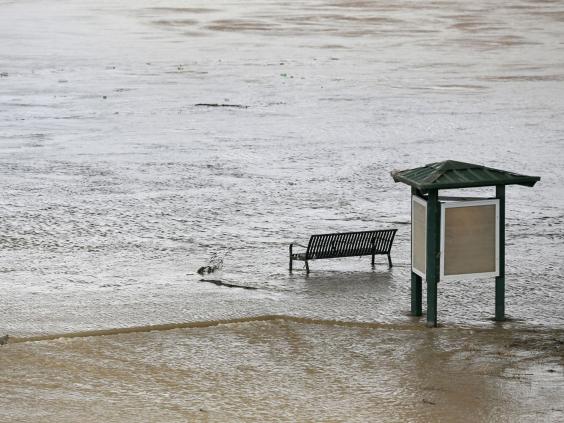 Their high water rescue was one of at least 14 reported on Wednesday. However, many of those were either false alarms or stranded motorists who firefighters walked to dry land.
Experts have issued flood warnings from Arkansas and Olkahoma into Illinois, as high water levels are feared to last into the weekend.
Hydrologists and meteorologists from the National Weather Service hydrologists have warned that Bill's remaining force could cause new floods in the same rivers whose banks broke in recent weeks.
Areas of Texas recovering from storms which hit near Memorial Day weekend in the last week of May were granted some respite on Wednesday when rainfall totals were lowered by a pocket of dry air entering the storm. But, relief was not afforded to southwest Houston, where more than 11 inches of rain dropped.
Oklahomans are now preparing themselves for an oncoming spell of heavy rain, with the Washita River in the south expected to rise to unprecedented levels.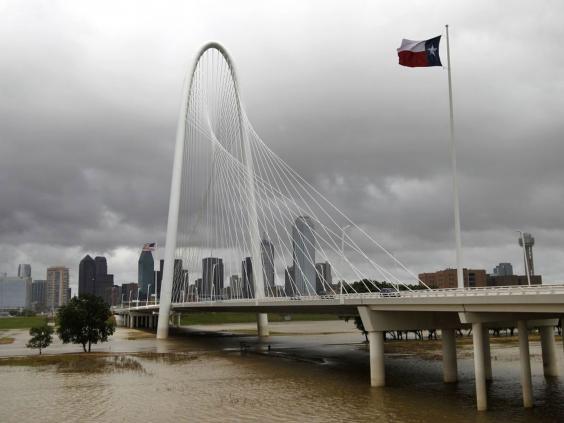 Meanwhile, Missouri Gov. Jay Nixon has declared a state of emergency as many parts of the state have gotten several inches of rain over the past week, and the tropical depression is expected to dump more on the state through Friday night.
The tropical storm originally formed in the Gulf of Mexico on 12 June, before it drove up into Gulf Coast states in the US.
In the coming days, the depression is expected to move north then north-east, but won't dissipate over land as tropical systems generally do.
Additional reporting by AP and PA