Two brothers recently pardoned in the rape and killing of an 11-year-old girl may receive up to $750,000 from the state of North Carolina.
Governor Pat McCrory pardoned Henry McCollum and Leon Brown after a judge vacated their convictions and ordered their release in September, citing DNA which revealed that another man raped and killed 11-year-old Sabrina Buie, the Raleigh News & Observer reported.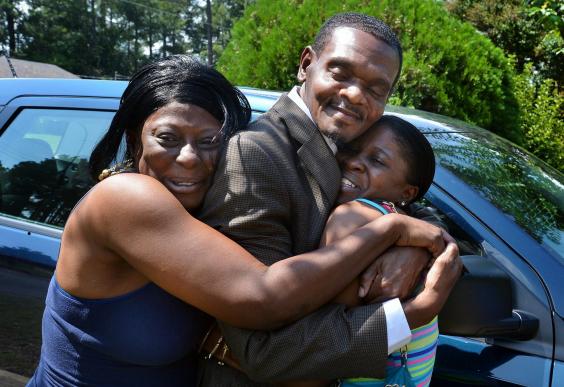 Mr McCollum was the longest-serving inmate on North Carolina's death row and Mr Brown was serving life in prison. Yet after the mentally disabled brothers were released, they were given $45 dollars by the state.
"I can't do nothing to help my family," Mr McCollum said. "They're not able to pay their bills."
The newspaper reported that Ms Buie was found naked in a field near two bloody sticks, a beer can and cigarette butts in 1983. When questioned about their involvement, the two mentally disabled brothers — Mr McCollum was 19 and Mr Brown was 15 — were coerced into confessing to crimes they hadn't commit.
DNA pulled from the scene did not match the brothers' and both of their sentences were overturned. Mr McCollum had been the longest-serving inmate on North Carolina's death row. Brown had been serving life in prison.
Pending formal state approval, the brothers will receive $50,000 for each year they served in prison.
Reuse content