Never get on the wrong side of a banker.
A US banker passed over for promotion has bought his former boss's holiday home and razed it to the ground in order to build a new property, double the original's size, in its place.
David Tepper, 58, paid $43.5million for the summer home of ex-boss John Corzine in 2010.
The hedge fund manager decided to tear down the 6,165ft home in Sagaponack, in the Hamptons, claiming he was unable to see the sunset from every room in the home's original format.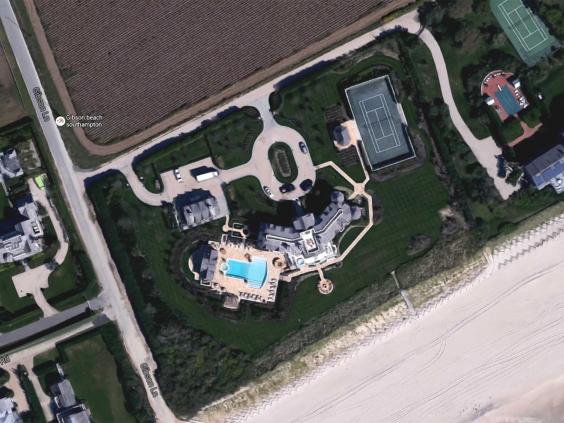 Now completed, the 11,268 square foot home boasts a huge swimming pool, tennis court, three car garage, two rooftop terraces, and a large dining room.
Mr Tepper was reportedly passed over by Mr Corzine, then CEO of Goldman Sachs, for promotion to partner and went on to found Appaloosa Management.
Since then, Mr Tepper has become one of the America's wealthiest hedge fund managers, worth an estimated $10.4billion, according to Forbes.
Speaking of his success, and his decision to buy his former boss's home, he told the New York magazine in 2010: "You could say there was a little justice in the world."
Reuse content