Just hours before today's deadline that threatened to propel the United States over the precipice of running out of money to pay its bills, the US Congress last night approved a frantically negotiated deal to extend the country's borrowing authority until February next year and end a more than two week-old partial government shutdown.
Ending weeks of high drama in Washington, the Senate moved first approving a bill to end the stand-off by a healthy margin of 81 to 18 votes handing  it over quickly to the House of Representatives where it also passed by a 285 to144 votes late in the evening.  President Barack Obama sign it in the early hours.
The end of the government shutdown meant that hundreds of thousands of federal workers who have been idling at home without pay will return to work this morning, assured also of back-pay that has been missed.  It was a sweet night for Democrats and the White House, who in the end gave almost no ground to demands from Tea Party Republicans for provisions seriously to impair Mr Obama's signature healthcare reforms.
Appearing in the White House press room after the Senate vote, Mr Obama welcomed the end of the crisis that not only had ended government services and closed monuments and parks across the land but also had sent shivers through world markets afraid that the US was on the brink of a historic first default on its debt.
"We can begin to lift this cloud of uncertainty and unease from our businesses and from the American people," Mr Obama declared. "Hopefully next time it won't be in the 11th hour.  We've got to get out of the habit of governing by crisis."
The underlying squabbles are by no means resolved. The deal sets up a bi-partisan, bi-cameral panel to attempt one more time to settle - by Christmas - the broader range of spending and budget issues that have been so toxic in this town for so long. Because the funding for the government would only extend to mid-January and the debt ceiling increase until mid-February there is a risk the same drama will be playing out once again a few months from now.
Markets in Asia rose overnight rose on the news that for now at least the threat of chaos in the financial system had been averted.  World Bank President Jim Yong Kim said "the global economy dodged a potential catastrophe" with congressional approval of the deal to raise the $16.7 trillion U.S. debt ceiling.
The deal represented a white flag for conservative Republicans and the right-wing Tea Party, which achieved almost nothing of what they set out to achieve with this crisis, notably the defunding of Presidet Obama's healthcare reform law dubbed Obamacare.  Both chambers approved an almost entirely "clean bill" with only slight amendments to the health law to guard against fraudulent claims for government help by citizens to pay premiums.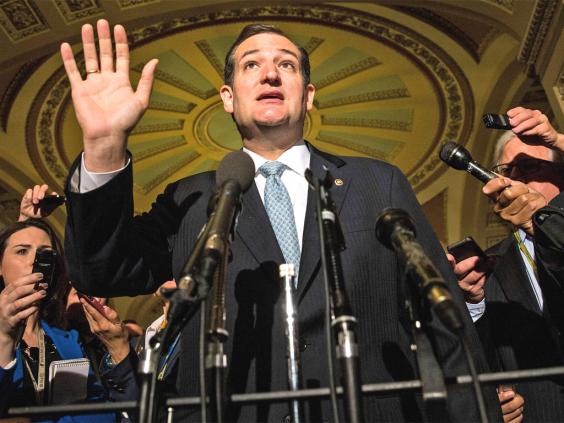 "We fought the good fight. We just didn't win," conceded House Speaker John Boehner, who on Tuesday had attempted to table tougher version of the bill only to face a rebellion from his conservative flank who still thought it insufficiently focused on gutting Obamacare. But he said the talks that will now begin on resolving the fiscal issues that still divide Washington would give his party a chance to return to the barricades. "Our drive to stop the train wreck that is the president's health care law will continue," he warned, with an eye on his restive tea party members.
The end to the crisis came just hours before a Thursday deadline when the US Treasury said it would run out of wiggle room to pay all its bills without an increase of the debt ceiling, including to holders of US Treasury bonds, raising the spectre of a potentially catastrophic debt default. The partial shutdown of the US government was already in its third week, with more than  350,000 federal governments workers furloughed at home without pay.
Republican recriminations were already beginning for its misbegotten tactics. "This package is a joke compared to what we could have gotten if we had a more reasonable approach," Senator Lindsey Graham of South Carolina complained. "For the party, this is a moment of self-evaluation, we are going to assess how we got here. If we continue down this path, we are really going to hurt the Republican Party long-term."
Senator John McCain was especially scathing saying the deal, tabled earlier on Wednesday by Democratic majority leader in the Senate Harry Reid and his Republican opposite number, Mitch McConnell, marked the "end of an agonizing odyssey" for Americans.  "It is one of the most shameful chapters I have seen in the years I've spent in the Senate," he added.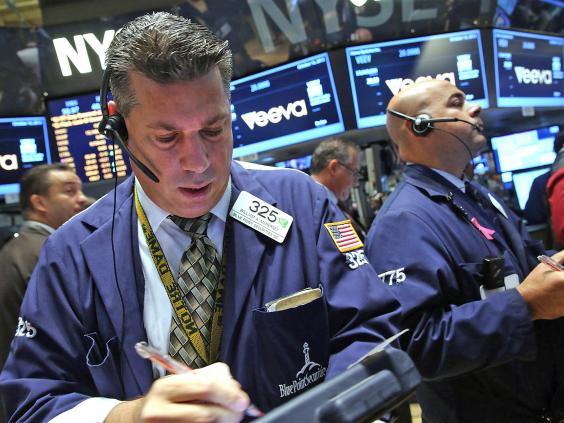 'The women are taking over': Female Senators driving force behind deal
It was Kelly Ayotte, a Republican senator from New Hampshire who was propelled to Washington with considerable Tea Party help, who broke the news to reporters crushed into a corridor outside the office of Senate Majority Leader Harry Reid. A bi-partisan deal to end the long fiscal crisis was done, said Ms Ayotte.
That was fitting. By nearly everyone's account, women in the Senate had played an outsize role in setting in train the negotiations that allowed for what seemed to be the breakthrough. 
Even some of the oldest members of the male guard admit it. "The women are taking over," Senator John McCain quipped the other day.
While it was Mr Reid and his Republican opposite number Mitch McConnell who put their names to the Senate package, its origins could be traced back to a framework solution negotiated by an informal, bi-partisan group of 13 senators, about half of whom had been women. (There are 20 female senators, one-fifth of the full chamber.) It was risky political business, particularly for Ms Ayotte, with her Tea Party genetics, as well as for another closely involved, Lisa Murkowski, a Republican from Alaska who won re-election as a write-in after losing her primary race to a Tea Party rival. "Politics be damned," she declared earlier this week.
Assuming the Senate solution makes it all the way to Barack Obama's desk, history may give greatest credit, however, to Senator Susan Collins, a reliably moderate Republican from Maine, who moved first to challenge colleagues from both sides of the aisle to put politics aside and chart Washington out of its mess.
"I don't think it's a coincidence that women were so heavily involved in trying to end this stalemate," Senator Collins said. "Although we span the ideological spectrum, we are used to working together in a collaborative way."
David Usborne
Reuse content